Mixed Migration and City Diplomacy in Africa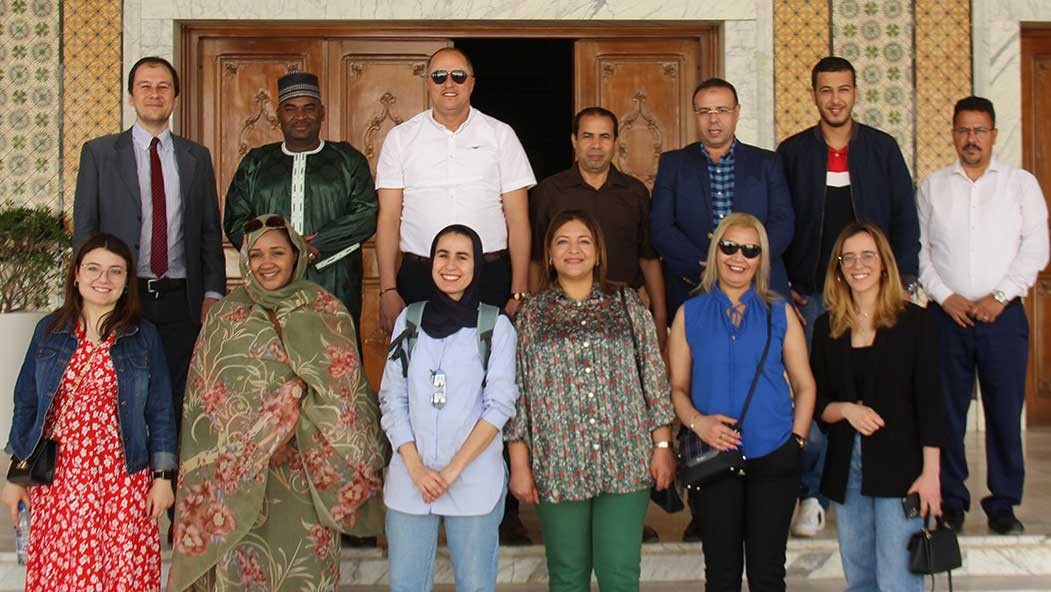 This course is one of two executive training courses organized by Columbia Global Centers | Tunis and the City Diplomacy Lab at Columbia Global Centers | Paris for municipal officials of the International Association of Francophone Mayors (AIMF). Both courses aim to strengthen the professional skills of participants in order to apply the skills acquired in designing and managing strategies and projects upon their return to their municipalities.
During one week, participants were able to learn from experts and exchange with each other, but they also enjoyed a guided tour of the municipality of Tunis and a walk around the Medina by the Association de Sauvegarde de la Medina de Tunis.
Abstract: 
Mixed migration refers to the cross-border movement of people, including refugees fleeing persecution and conflict, victims of trafficking, and people seeking a better life and opportunities. Motivated by multiple factors, people engaged in mixed migration have different legal statuses and are exposed to various forms of vulnerability. In an increasingly urbanized world, African cities are at the center of mobility and population displacement and are key nodes along mixed migration routes. For refugees and migrants, cities are not only places of transit but also places of settlement for varying periods of time. Despite the challenges that cities often face because they lack a clear mandate to work on migration issues and raise funds for migration programs, local authorities, national governments, international organizations, and international policy processes are increasingly recognizing the importance of working at the city level to improve the protection of refugees and migrants. This course will explore: What does it mean for cities to work on mixed migration issues? What are the different types of activities cities can undertake? What tools, partnerships, and other resources are available? At the end of this intensive one-week course, urban and local actors will be supported in developing their own draft action plan on mixed migration.