Rising from the Rubble Vol I: Documenting Earthquake's Impact and Emphasizing Collaborative Reconstruction Efforts
Murat Germen, an artist, academic and archivist, shared his personal experiences and expertise on the impact of earthquakes.
April 20, 2023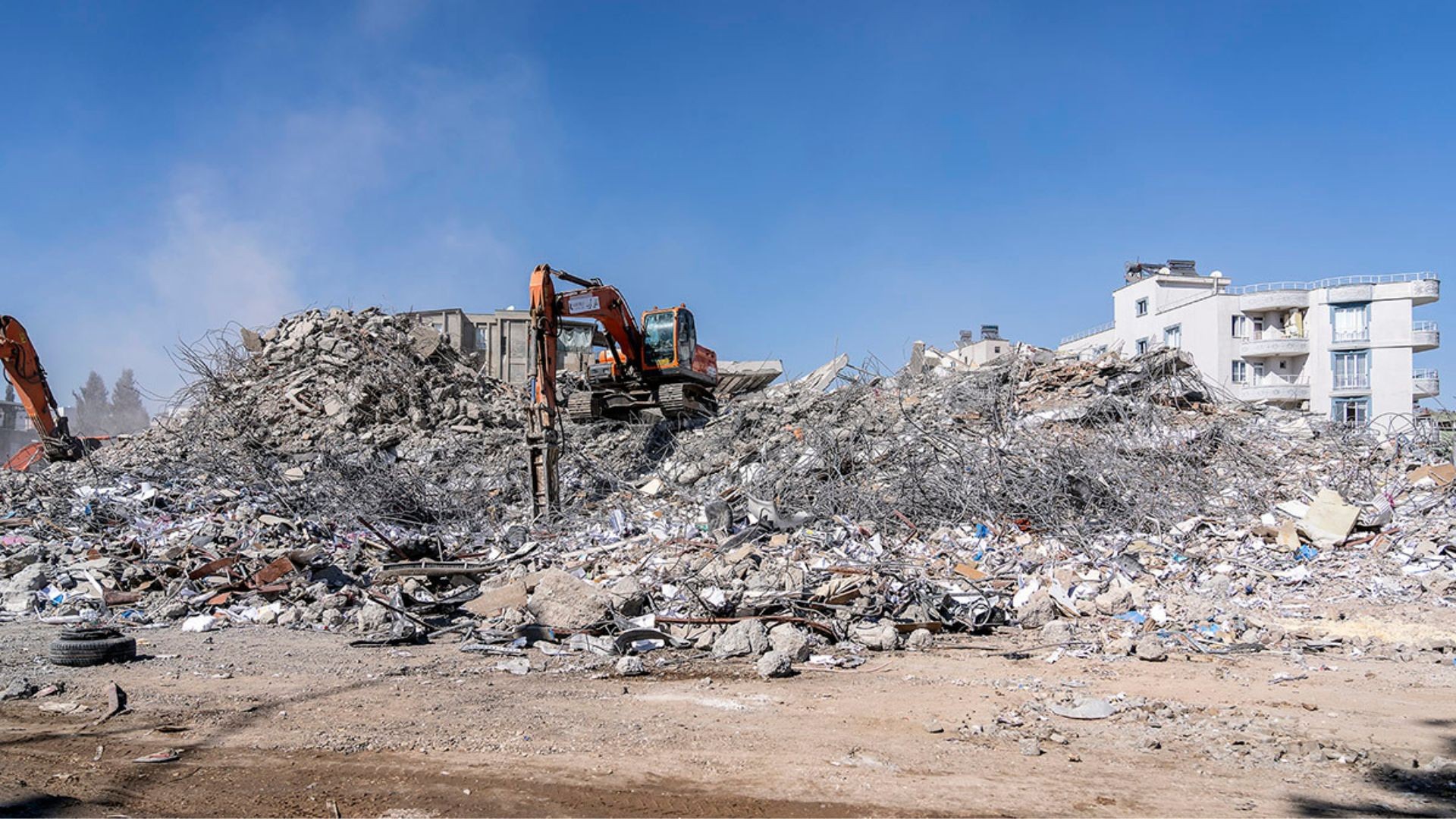 On February 6, Turkey was struck by two devastating earthquakes that claimed tens of thousands of lives and left over two million people displaced. In the aftermath of this tragedy, civil society organizations, artists, volunteers and activists have played a critical role in the coordination of relief efforts and the mobilization of resources to support those affected.
Read the second story in the series
To shed light on the human impact of the disaster and explore the experiences of those who have been on the ground, Columbia Global Centers | Istanbul organized "Rising from the Rubble: Stories of Hope and Resilience from Turkey's Earthquake Zone," an online event that brought together a diverse group of speakers. This included Murat Germen, an artist, academic and archivist; Ayten Zara, founder of World Human Relief and a peace and human rights worker; Açelya Uçan from Mor Çatı Women's Shelter Foundation; and Mert Uğur Aksoy, NGO consultant and resource development specialist at Lokman Hekim Health Foundation.
Over the course of the webinar, the speakers shared their personal experiences and offered insight into the challenges faced in the earthquake zone. In the upcoming weeks, we will be sharing articles featuring each of the speakers from the event. These articles will delve deeper into their personal experiences and offer a closer look at their work on the ground. Stay tuned for these articles and join us in supporting those affected by this tragedy.
Murat Germen shared his personal experiences and expertise on the impact of earthquakes and the challenges of recovery work in the earthquake zone. His insightful and informative talk provided the audience with valuable information and tools to better understand the aftermath of such natural disasters.
Germen began by sharing his experience of working as a guide for two foreign groups of specialists during the earthquake in 1999 that hit Istanbul and the Marmara region of Turkey. He learned from their approach that paying particular attention to certain details during documentation was important. He decided to contribute to the recovery efforts by visiting the earthquake zone for a similar technical documentation study. He emphasized that this was not an artistic act but rather a documentary attempt to provide technical photographs that could be used as evidence or reference during the post-earthquake reconstruction.
"One of most important aspects of the structural carcass that makes the building stand is the correct connection details in between the columns and beams," Germen explained, stressing the importance of using the accurate materials in constructing buildings. He added that paying attention to various factors such as the quality of concrete and the amount of rebars used is crucial in creating earthquake-resistant structures. He further emphasized the need for a meticulous attitude in creating photographs that were later geocoded by combining them with GPS tracks recorded in situ. This location-aware approach allowed comparison with Google Street View screenshots in order to obtain before and after photos.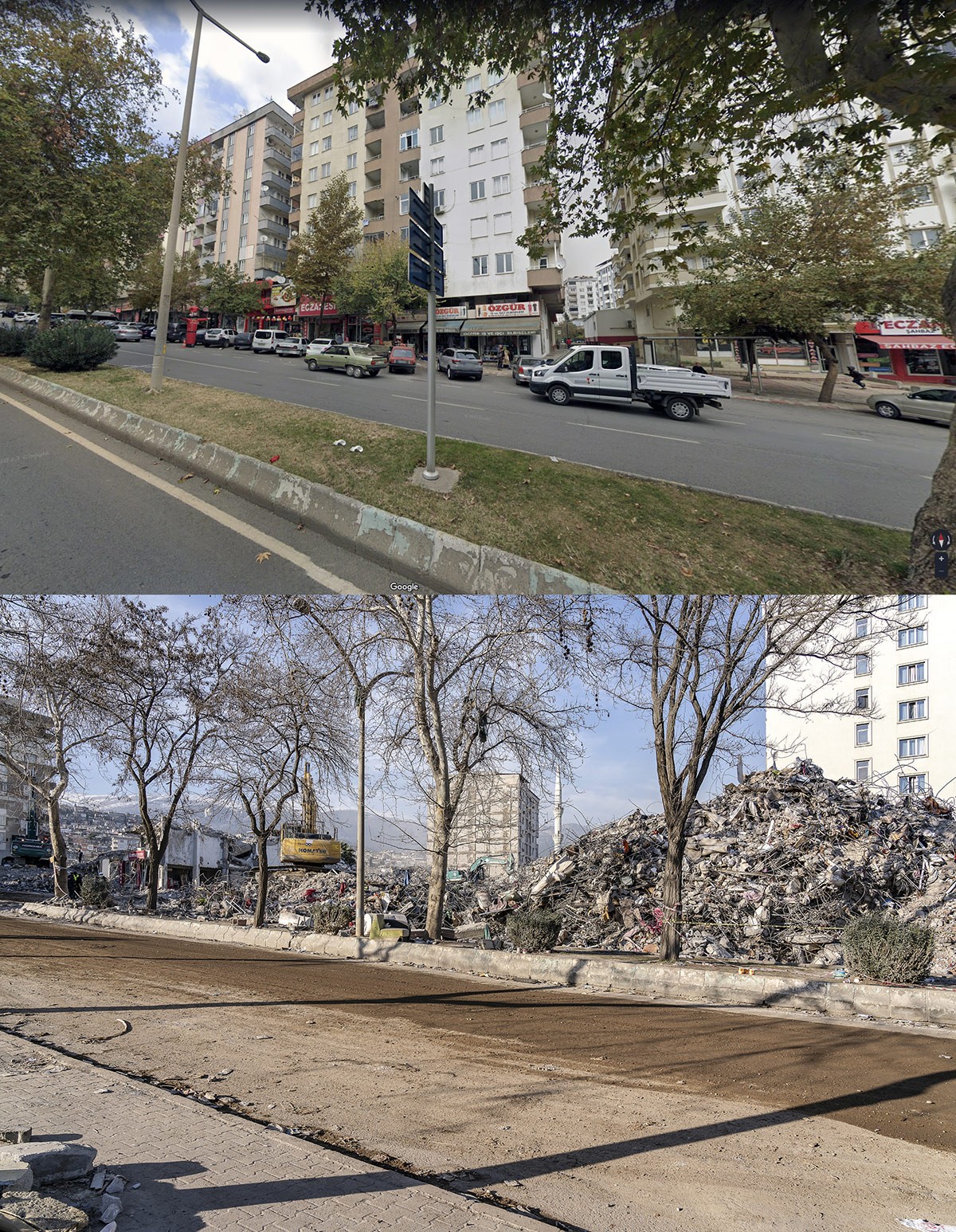 Germen's documentation study provided valuable insights into the technical aspects of constructing buildings in earthquake-prone areas. He shared his observations about the low-quality construction in buildings older than 30-40 years and many "soft-story" cases where the ground floors were totally occupied by businesses that introduced altered floor plans and store fronts to weaken the ground floor. Ground floors need to be the most durable part of a building because they have to bear the most load as they receive most of the lateral load during the quake.
He expressed his happiness at seeing that the new buildings in the newly developed areas of the Maraş province were built following earthquake regulations, which resulted in more than 90% of the buildings surviving the earthquake. He also noted that the most severe damage occurred in Hatay and especially in Antakya, which is a multicultural province and one of the most important regions of Turkey that needed to be highly protected.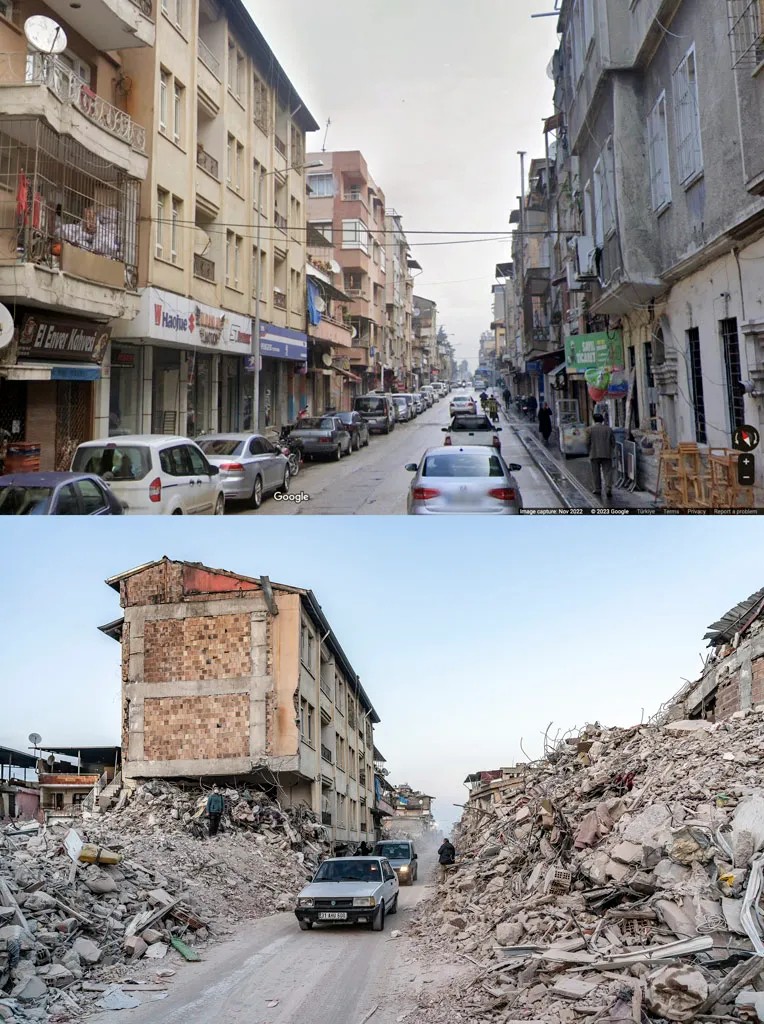 "To effectively reconstruct Antakya, people from various professions need to collaborate carefully," Germen emphasized. He added that this is not a task to be rushed and that information to come from various professions needs to be digested to ensure that the reconstruction is done carefully, slowly and effectively. Antakya is a multicultural city with a residue of hundreds of years, so reconstruction cannot be done at once. This is also true for the city's culture and heritage, Germen added.
Germen's talk was informative and insightful, providing a technical perspective on the impact of earthquakes and the challenges of recovery work. His documentation study provides valuable insights for professionals in the field, and his emphasis on collaboration and careful reconstruction is a valuable lesson for all of us. His message that we need to prioritize durability over commercial gain is a powerful reminder of our responsibility towards the safety and well-being of our communities.