Studying International and Public Affairs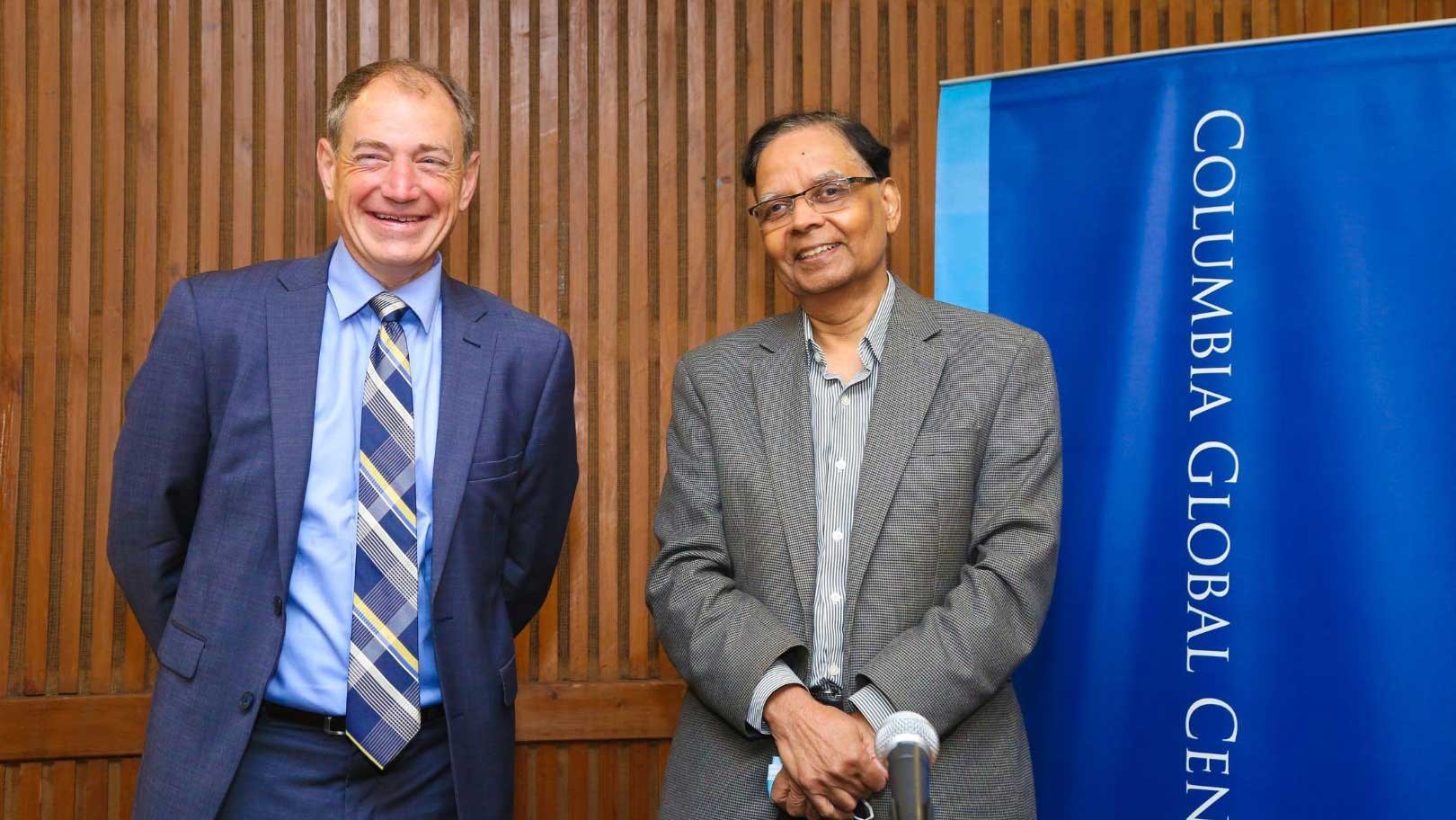 Columbia Global Centers | Mumbai, in partnership with Columbia University's School of International and Public Affairs (SIPA), organized two information sessions on the school's various academic offerings for prospective students on July 20, 2022, in New Delhi and on July 22, 2022, in Mumbai.  Both cities comprise the biggest pool of applicants to SIPA from India ranging from students and professionals in public policy, governance, economics, consulting, and more.  The session in New Delhi was held at the India International Centre and the session in Mumbai was held at the Global Center. 
Three main reasons to study at SIPA, explained Mr. David Caughlin, Associate Director of the Masters in Public Administration and the Center on Global Economic Governance at SIPA, were to learn from great minds and practitioners at work, become part of a network of accomplished peers, and unlock a variety of opportunities and career prospects.  While conducting the information sessions, he shared details about the graduate school, its sizable faculty and scholars, its diverse alumni body across 162 countries, and offerings of more than 400 courses with additional options to cross register with other Columbia schools. Attendees got the opportunity to learn more about the admissions process and criteria, career advancement support offered by SIPA, financial considerations and funding opportunities, and other pointers to enable applicants to put their best foot forward in applying to SIPA's academically rigorous programs.  Recent SIPA alumna, Stuti Sachdeva joined Mr. Caughlin in New Delhi in answering these questions and also shared her own experiences at SIPA.  In Mumbai, alumnus Venkateswaran R, Deputy General Manager at the Securities and Exchange Board of India was part of the session as well. 
Another highlight of the session in New Delhi was a lecture entitled, "Economic Reforms and Prospects for the Indian Economy," by Dr. Arvind Panagariya, Jagdish Bhagwati Professor of Indian Political Economy and a Professor of Economics at SIPA.  Dr. Panagariya gave an overview of major economic reforms in India over the past two decades, reflected on some persisting concerns, took stock of where the country's economy stood today, and shared prospects for future reform and public betterment.  The lecture was followed by a lively Q&A session where attendees posed questions on a range of topics such as international trade and geopolitics, environmental concerns and the economy, prospects of mainstreaming new age currencies like crypto, and other pertinent issues.  The session, which received wide media coverage, was well attended and all respondents to a post-program survey shared that it had been very informative.