Danielle Haase-Dubosc, 1939-2017
Director of Reid Hall, 1975-2010/Associate Provost, Columbia University, 1987-2010
Brunhilde Biebuyck, Administrative Director of Columbia Global Centers Paris, looks back on Danielle Haase-Dubosc's Reid Hall legacy.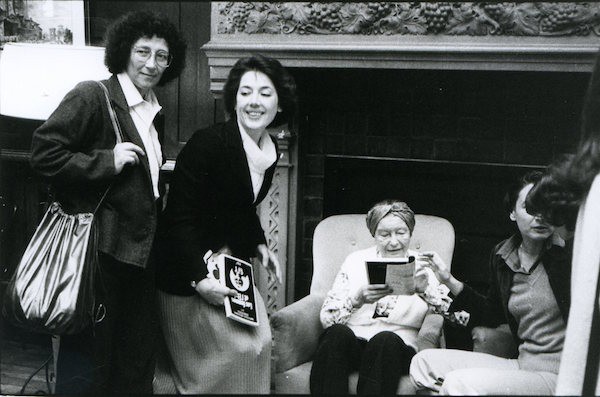 Danielle came to Reid Hall in 1972, after obtaining her PhD from Columbia University's department of Comparative literature; she retired from her administrative duties in 2010.  Her directorship of Reid Hall is flanked by two significant periods of transition in the activities at 4 rue de Chevreuse: the first in 1964, when the Reid Family bequeathed the facility to Columbia University, unbeknownst to its leaders on site; the second in 2010, when Columbia University integrated Reid Hall into its network of Global Centers.
But while Danielle's beginnings were fraught with administrative turmoil, budgetary issues, and thoughts of selling the property, when she retired, the budget was in fine shape, numerous academic programs were settled at the Center, and the future could be built on the solid foundations she had created.
When it was merged with Columbia University in 1964, Reid Hall was still used as a residence for US students who had come to France to study French language and civilization. Progressively, under the guidance of professors Bert M-P Leefmans, Robert O. Paxton, Nathan Gross, and Theodore deBarry, Vice President and Provost, Reid Hall abandoned its residence and dining facilities to become a headquarter for French and American educational institutions.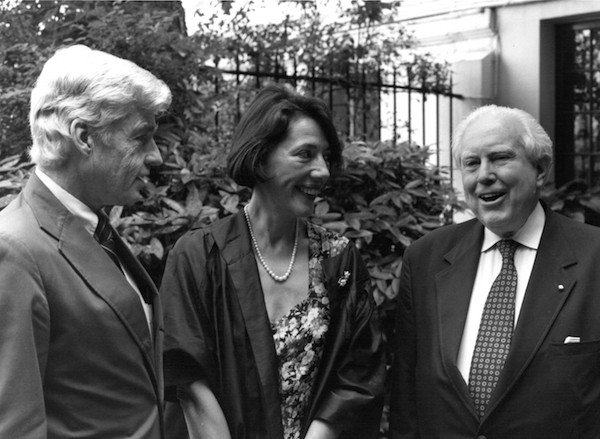 By 1975, Danielle was named resident Director and helped in establishing the Centre de Recherche Internationale of Institut des Sciences Politiques in Reid Hall's building in the rear garden. She also headed, from 1972, Columbia's undergraduate program whose offerings were gradually expanded to include not only French language and literature but also art history, music, architecture, history, and social science. She was the first in study abroad to establish international exchange agreements with the French universities that welcomed Columbia students into their classrooms. The initial agreement with Paris VII (in the early 70's) was followed by others with Paris I, Paris IV, and Sciences Po. Under her leadership, Columbia's undergraduate program grew from 31 students in 1972-1973 to 143 in 1984-85, when I came on board as Assistant Director of Studies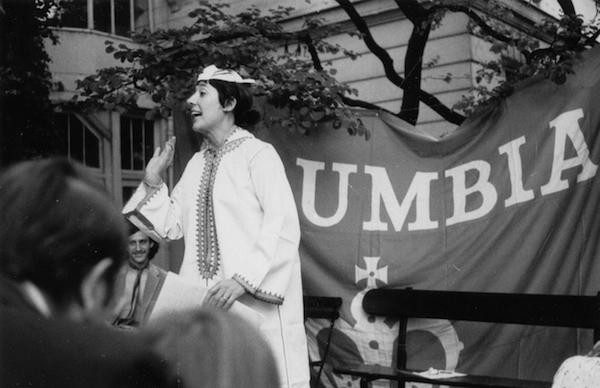 Enrollments soared over the next decades, with an average of 200 students yearly, including a summer program begun in 1983. Besides growing the Columbia program, Danielle also invited other undergraduate study abroad programs to become members of Reid Hall: Smith, Hamilton, Southern Methodist University, Hollins, Delaware, Sarah Lawrence, Vassar-Wesleyan developed their own curricula and shared the space in all collegiality. By the time she retired in 2010, more than 800 American undergraduates were studying at Reid Hall on a yearly basis. In recognition of her significant contribution to undergraduate education and Columbia University, she was named Associate Provost in 1987.
But Danielle was not only committed to undergraduate education. She wanted to accomplish the mission laid out by the Reid family when they entrusted the Hall to Columbia: that is, to develop undergraduate, graduate, and research programs. She was convinced that study abroad should not be limited to a parenthetical "junior year" but that one should be able to return as a Masters student, a PhD candidate, or a junior and senior scholar, benefiting at each level from networks and resources that Reid Hall had established.
In 1987, with the help of seed money from the Florence Gould Foundation, she created a Graduate Research Institute for PhD students working on their theses in France. This very successful program attracted an average of thirty budding researchers who benefited from seminars in French language, research methods, and theoretical skills; they were also introduced to the various documentation centers, archives, and academic institutions in France.  It closed its doors in 1995, when funds were no longer available. In 1993, she inaugurated the Masters in French Cultural Studies, the first full-standing masters of its kind offered by an American university in a foreign country. It attracted an average of 15 students per year and today has evolved into the Master in History and Literature.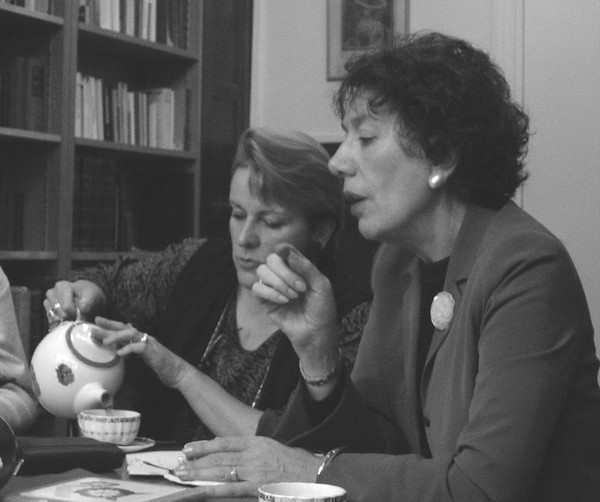 With the bequest of a fund by Sterling Currier, Danielle also initiated a program of French-American conferences and artistic activities that crossed not only cultural borders but also disciplines. In 2000, in collaboration with Provost Jonathan Cole, she launched the Columbia Institute for Scholars, which attracted fellows from Columbia and other parts of the world who, at Reid Hall, engaged not only in individual research but also collective activities. The Institute closed its doors in 2010, but the idea has been rekindled with the creation of the Columbia Institute for Ideas and Imagination that will open in 2018.
Throughout her long career, Danielle was very keen on enhancing Reid Hall's position in French-American cultural and academic exchanges and in fostering educational and cultural activities that were deeply rooted in French-American reciprocity. From her perspective, "the imposition" of an American model (or any other national model) had to be avoided so the concept of intellectual community could prevail. The different programs she established at Reid Hall attracted students and scholars with outstanding academic and personal profiles. French scholars of renown taught in these Columbia programs, where junior scholars also found their place, so much so that the Reid Hall became kind of obligatory "passage" in their French academic career. Reid Hall became a kind of "magical" site for many that defined life goals or refined career paths and opened the way to innovative discourse and research. More than a set of buildings, it was an environment through which students and scholars succeeded in crossing borders both physically and intellectually. As such, it is anchored in people's memory as a distinctive place where they experienced very real transformations.
Before the creation of the Columbia Global Centers in 2009, Danielle had already outlined the future of higher education and of global engagements, highlighting the importance of enhancing the global outreach of Columbia faculty and positioning Reid Hall as the hub for Columbia's involvements in Europe. In short, she laid the groundwork for many of the directions in which Reid Hall is now heading.
Brunhilde Biebuyck, Administrative Director, Columbia Global Centers Paris