Beijing Center to work on climate change and decarbonization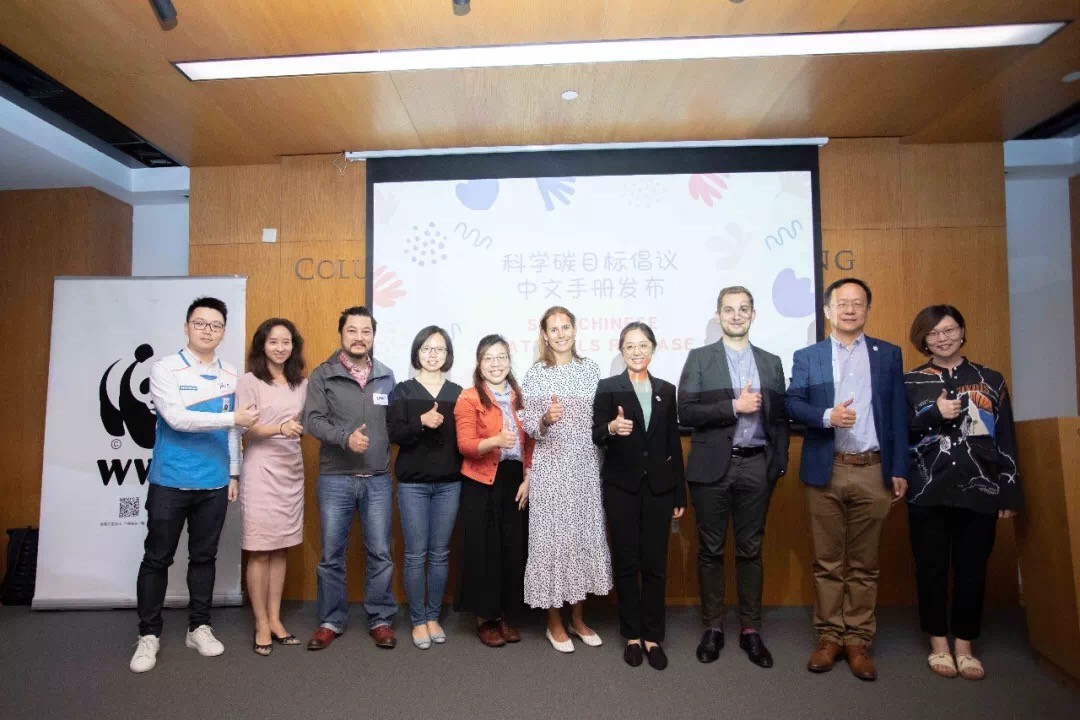 In recent years, we have seen the continual increase of natural disasters caused by climate change. It is recognized as one of the most pressing issues on this planet. Meanwhile, China has put forward the agenda of Eco-Civilization with utmost determination, improved and upgraded plans and actions, and created gigantic momentum to realize the sustainable development of environment.
To meet the development tendency of the environment and ecological needs, on September 11, the Beijing Center and the World Wide Fund (WWF) jointly released the Scientific Based Target Initiative (SBTi) Chinese handbook, with the aim to help Chinese companies set up science-based emission reduction targets. Alexander Farsan, Global Lead of Science Based Targets of WWF, introduced the technical detail of SBTi.
The SBTi was initiated by the WWF, CDP (formerly the Carbon Disclosure Project), the World Resources Institute (WRI), and the UN Global Compact Project (UNGC) at the Paris Climate Change Conference in September 2015. It is in line with the standard of decarbonization levels well below 2°C or 1.5°C in the fifth assessment report of the UN Intergovernmental Panel on Climate Change (IPCC).
"Companies have dual identities, as they are both the main emitters and providers of creative solutions," said Fei ZHOU, Chief Program Officer of WWF China. "If we want to reach the target of Paris Agreement, actions of our companies are of critical importance."
In the past years, as mentioned by several attendees, the asymmetry of information between solution providers and customers posed a fault in cutting carbon emission in China. This event, however, provided a platform to exchange ideas and develop feasible plans to contribute to addressing the climate issue.
"The Beijing Center is delighted to host a workshop on decarbaonization efforts in China," said Helena Xiao, Associate Director of the Beijing Center. "We look forward to bringing in more Columbia research expertise and facilitating more collaboration with our local partners to help Chinese companies achieve their emission reduction goals."
As of August 2019, more than 600 companies worldwide have joined the SBTi, 196 of which have officially released their approved emission reduction targets. In the list of companies that have set a science based target, there are many well-known brands and leading companies in various fields, such as Wal-Mart, Dell, Hewlett-Packard, Procter & Gamble, Coca-Cola.
The event was followed by a training workshop, inviting representatives from Wal-Mart China and Decathlon China to share their experiences in promoting eco-friendly products and concepts and their efforts to mitigate global climate change.
The Beijing Center has launched several projects featuring sustainable development of environment, dedicated to apply the most advanced results of the University's research to the urgent challenges in the ecological environment of China. For partnership with the Beijing Center, please email [email protected]