Over 250 Chileans Gather at Columbia Business School for MBA Conference
Innovation and leadership were the main topics of the 11th version of the event held on campus for the second time. 
April 03, 2023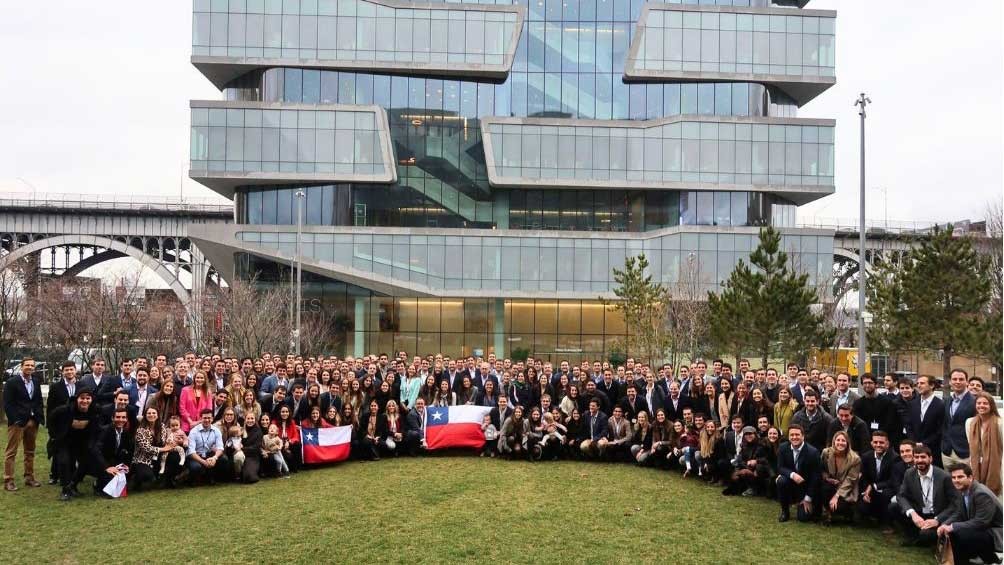 For 11 years Chileans pursuing MBA studies in the US and Canada have gathered once a year at one university for a weekend of discussion, reflection, and the possibility to meet and engage with a wide variety of leaders. In 2023 the conference returned to Columbia Business School, where it was hosted in 2019, though this time it was held at the brand new Manhattanville campus. 
The event is annually organized by the MBA Chile organization – currently co-presided by Carmencita Barros (MBA candidate at the University of Chicago Booth School of Business) and Nicolás Le Blanc (CBS'23) – and is done with the sponsorship and collaboration of several companies and organizations, including the Santiago Center and Columbia Business School. The activities kicked off on Friday, March 24 with a reception held at the One Vanderbilt building in midtown Manhattan, which was co-organized by the conference team – led by Vice President of MBA Chile Antonio Ortúzar (CBS'23) – along with the North American Chilean Chamber of Commerce. 
Activities ressumed early on Saturday morning, as the over 250 attendees arrived to the Manhattanville campus for a full day of five panels that covered a wide variety of topics, ranging from economic growth models for the next decade; Constitution, political system and social challenges; global expansion of Chilean entrepreneurship; to corporate innovation and digital transformation; and the path towards a more sustainable economy. Among the 18 speakers that took part in the panels, where Andrés Velasco (former Minister of Finance under Michelle Bachelet and current Dean of the School of Public Policy at LSE); Jaime Bellolio (former Press Secretary under Sebastián Piñera and former member of congress); Javiera Parada (former Cultural Attaché of the Chilean Government); Noam Titelman (Economist and researcher at Universidad de Chile's Public Systems Center); Thomas Keller (former CEO of Colbún and Senior Fellow at Universidad Adolfo Ibáñez); Matías Muchnick (founder and CEO of the NotCo); Sebastián Kreis, and (co-founder and CEO of Xepelin), as well as Andrea Repetto (economist and director of the Masters in Economics and Public Policy at Universidad Adolfo Ibáñez), and José Luis Daza (Economist and director of Integrated Finance Limited).  Both economists stressed that Chile needs to recover growth rates, highlighting the role of exports in this task. While Repetto emphasized the importance of democratic dialogues: "Having conversations, expliciting differences, and looking for agreements are very positive things for the country," Daza claimed that without economic growth, "Chile will be a failed society." 
The conference also included addresses from two keynote speakers: Karin Jürgensen, Dean of Universidad de los Andes' School of Business and Economics, and  Bernardo Larraín, vice president of the board of directors of Colbún and former president of the Federation of Chilean Industry (SOFOFA), as well as a lunch with Notable Chileans who reside and work in the US East Coast, such as Chilean Ambassador to the US Juan Gabriel Valdés; Chilean Consul in New York Mario Artaza, Executive Director of ChileMass Fernanda Soza; Executive Director of Wines of Chile USA, Julio Alonso, and co-founder of Sortile, Agustina Mir (SIPA'21). 
The coordinator of the event, Antonio Ortúzar (CBS'23), stated that "the aim of the conference is to be a space for reflection and debate, as well as a call to action," adding that "We are very proud to have been able to bring together over 250 Chileans living throughout the United States and Canada to reflect on the issues that will define the Chile that we want."
Image Carousel with 10 slides
A carousel is a rotating set of images. Use the previous and next buttons to change the displayed slide
Slide 1: MBA Chile Conference 2023

Slide 2: MBA Chile Conference 2023

Slide 3: MBA Chile Conference 2023

Slide 4: MBA Chile Conference 2023

Slide 5: MBA Chile Conference 2023

Slide 6: MBA Chile Conference 2023

Slide 7: MBA Chile Conference 2023

Slide 8: MBA Chile Conference 2023

Slide 9: MBA Chile Conference 2023

Slide 10: MBA Chile Conference 2023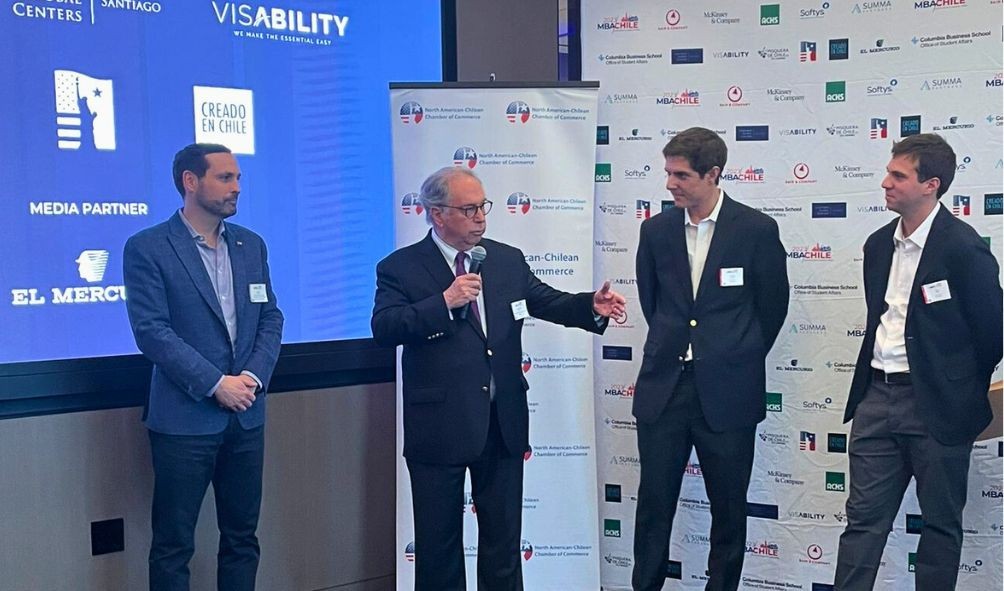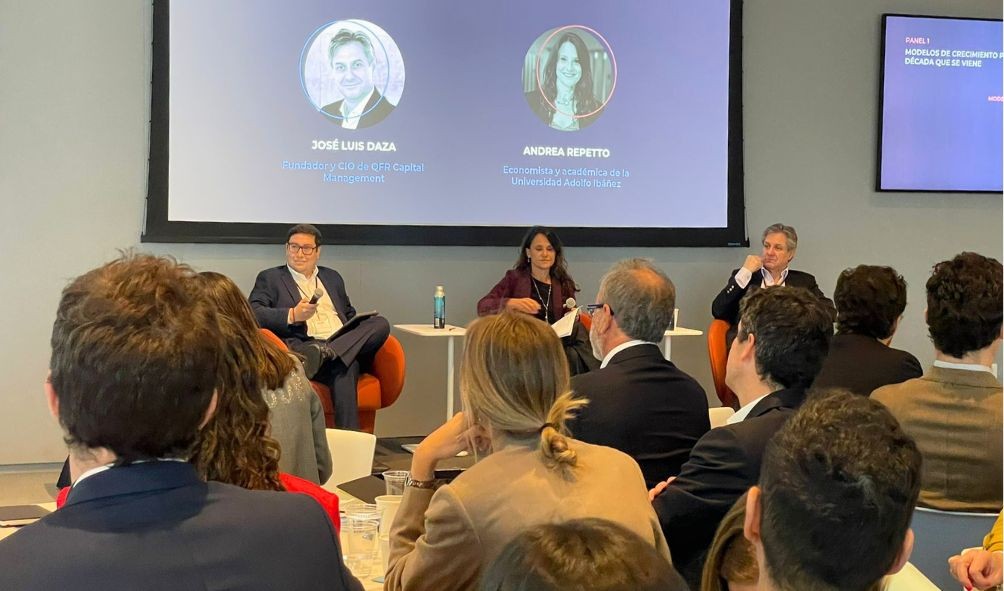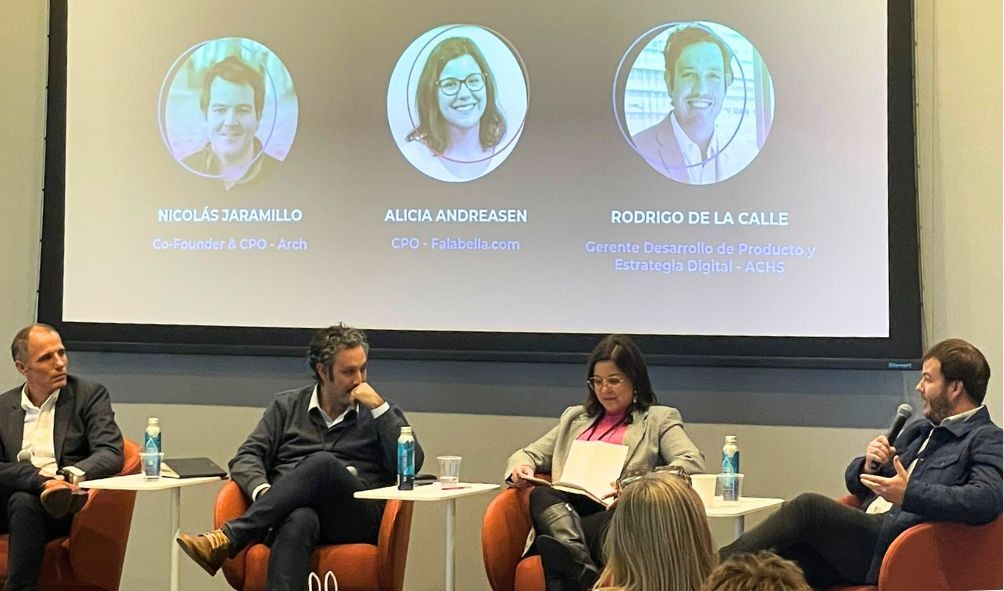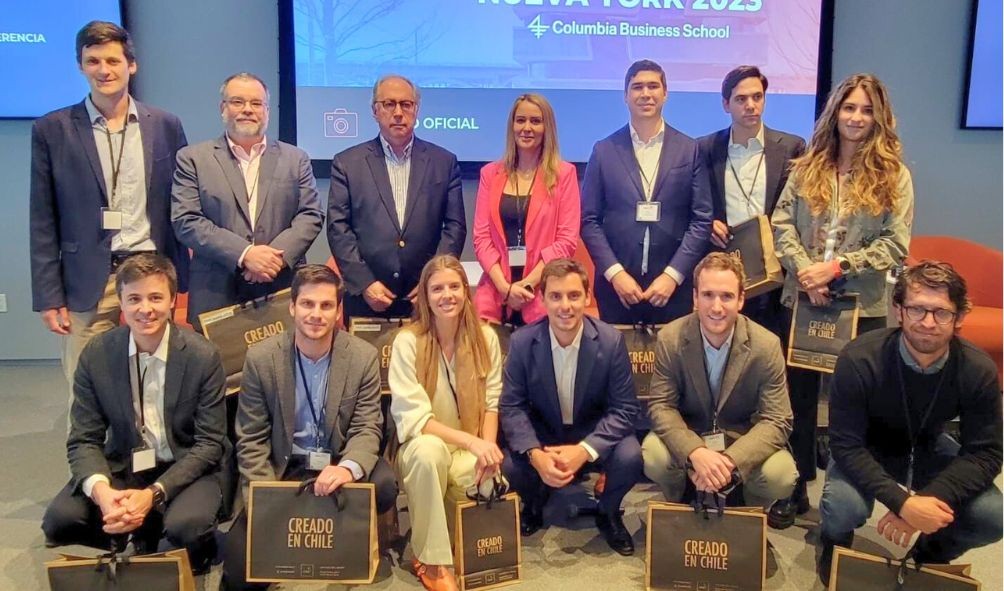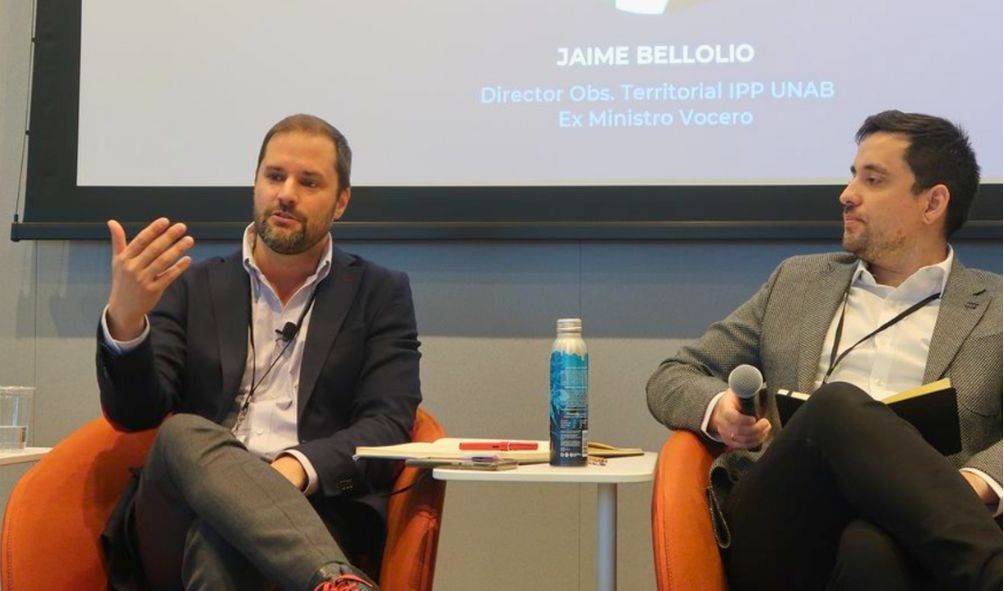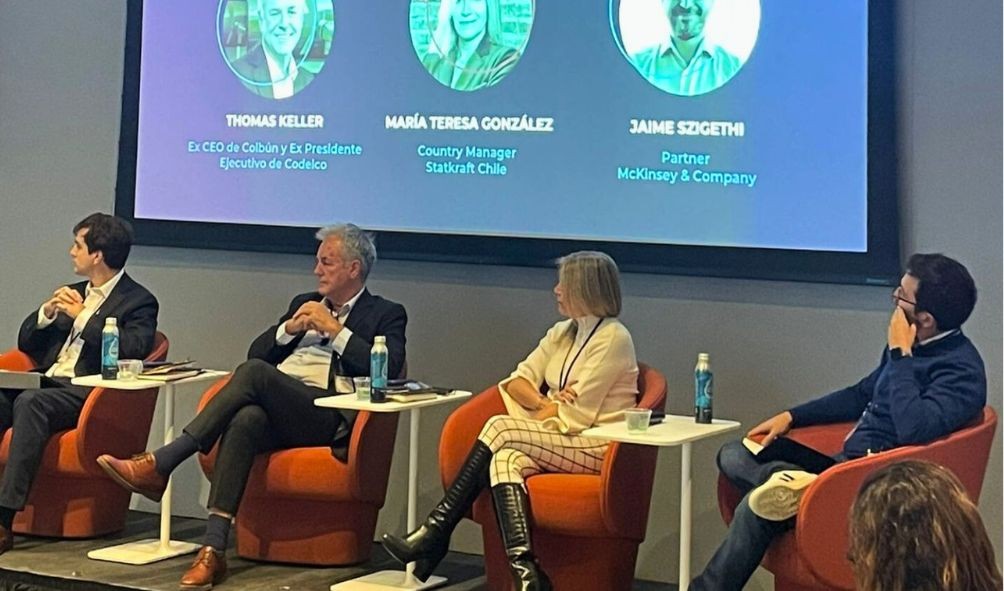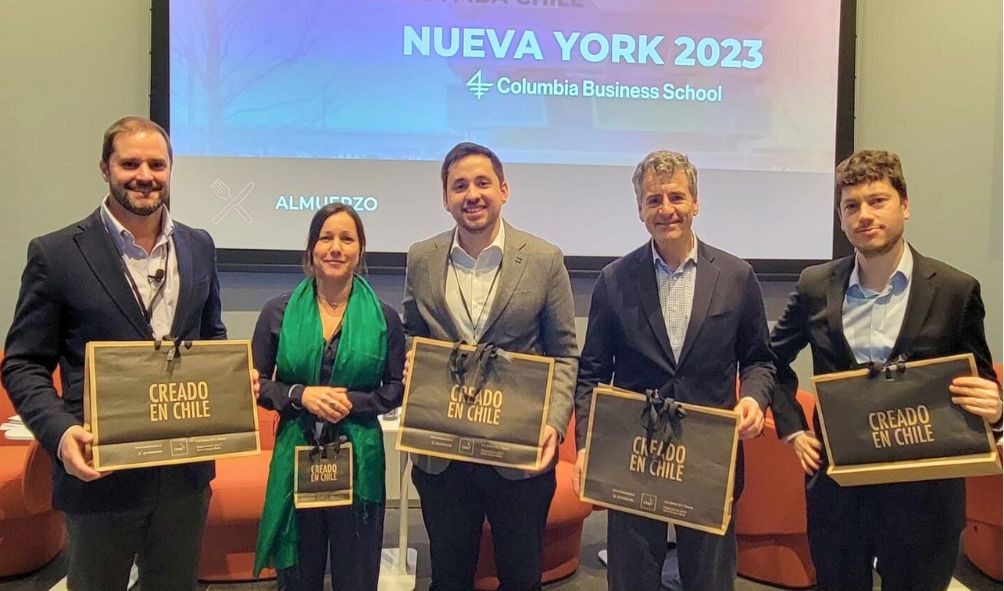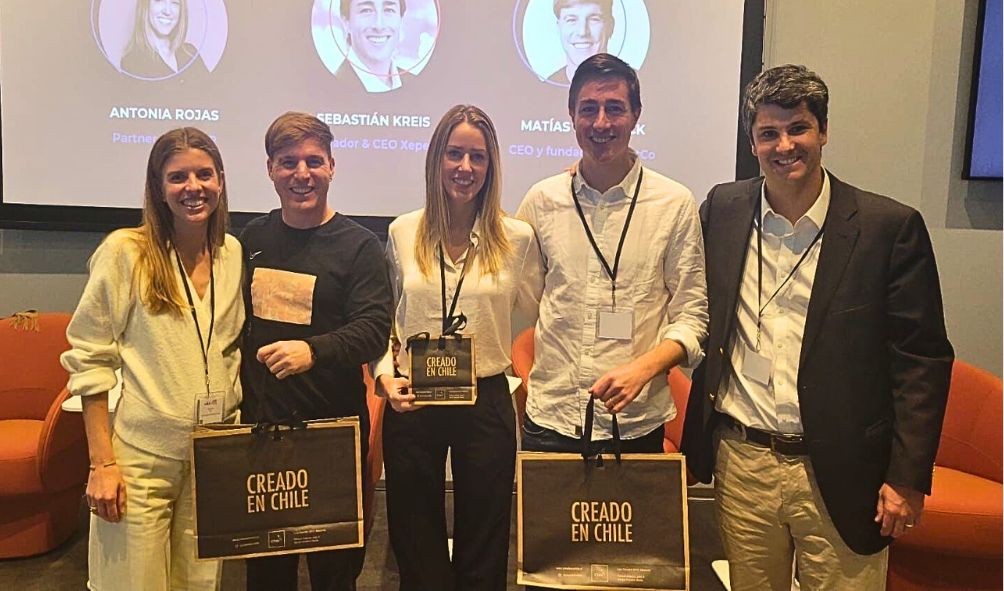 Previous
Next