Image Carousel with 7 slides
A carousel is a rotating set of images. Use the previous and next buttons to change the displayed slide
Slide 1: Columbia Alumni Club at Parque Andino Juncal

Slide 2: Board

Slide 3: Alumni at the trading floor

Slide 4: Centro Innovación UC

Slide 5: Banco Central

Slide 6: Evento Fin de Año

Slide 7: Annual Cocktail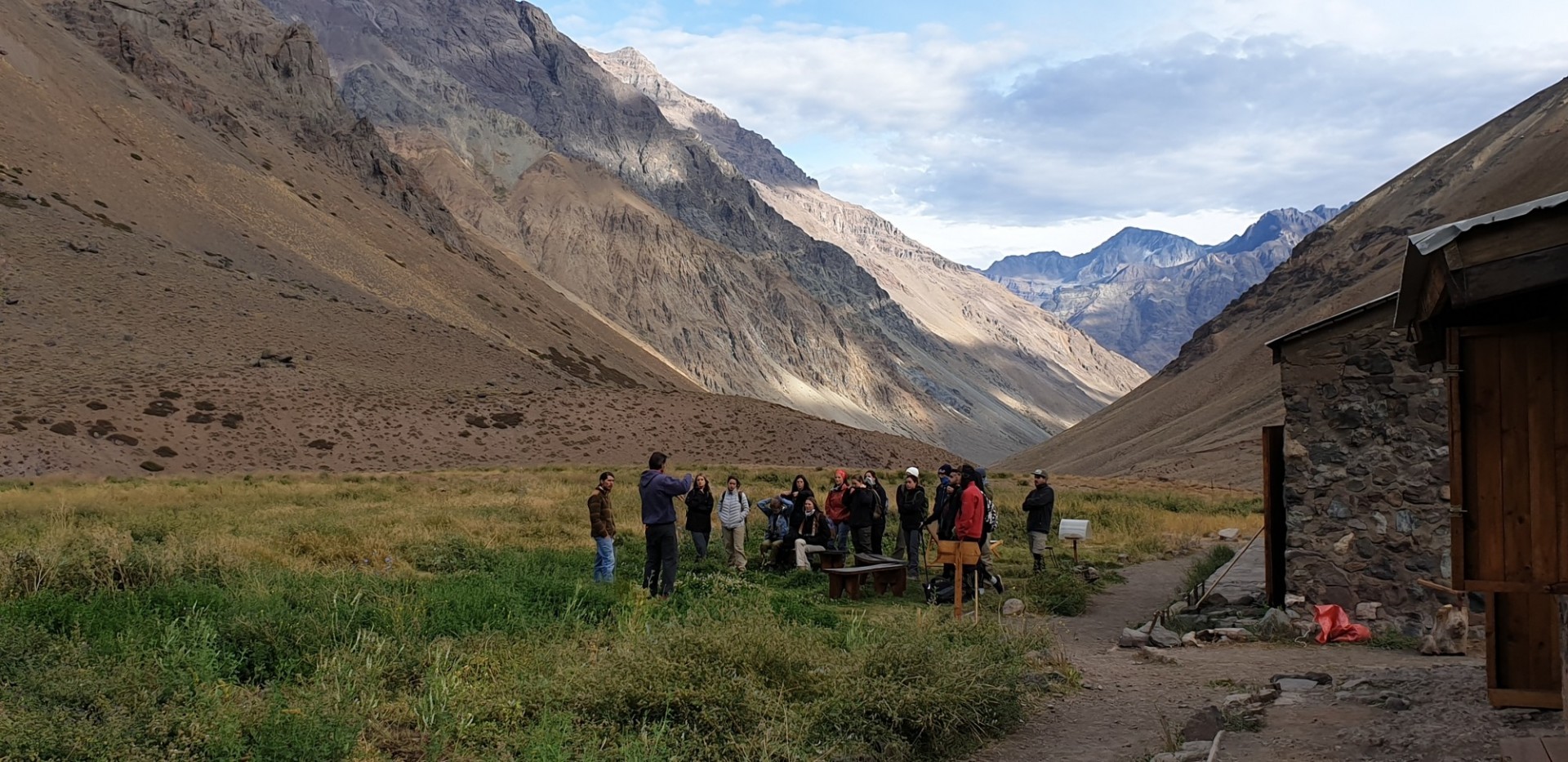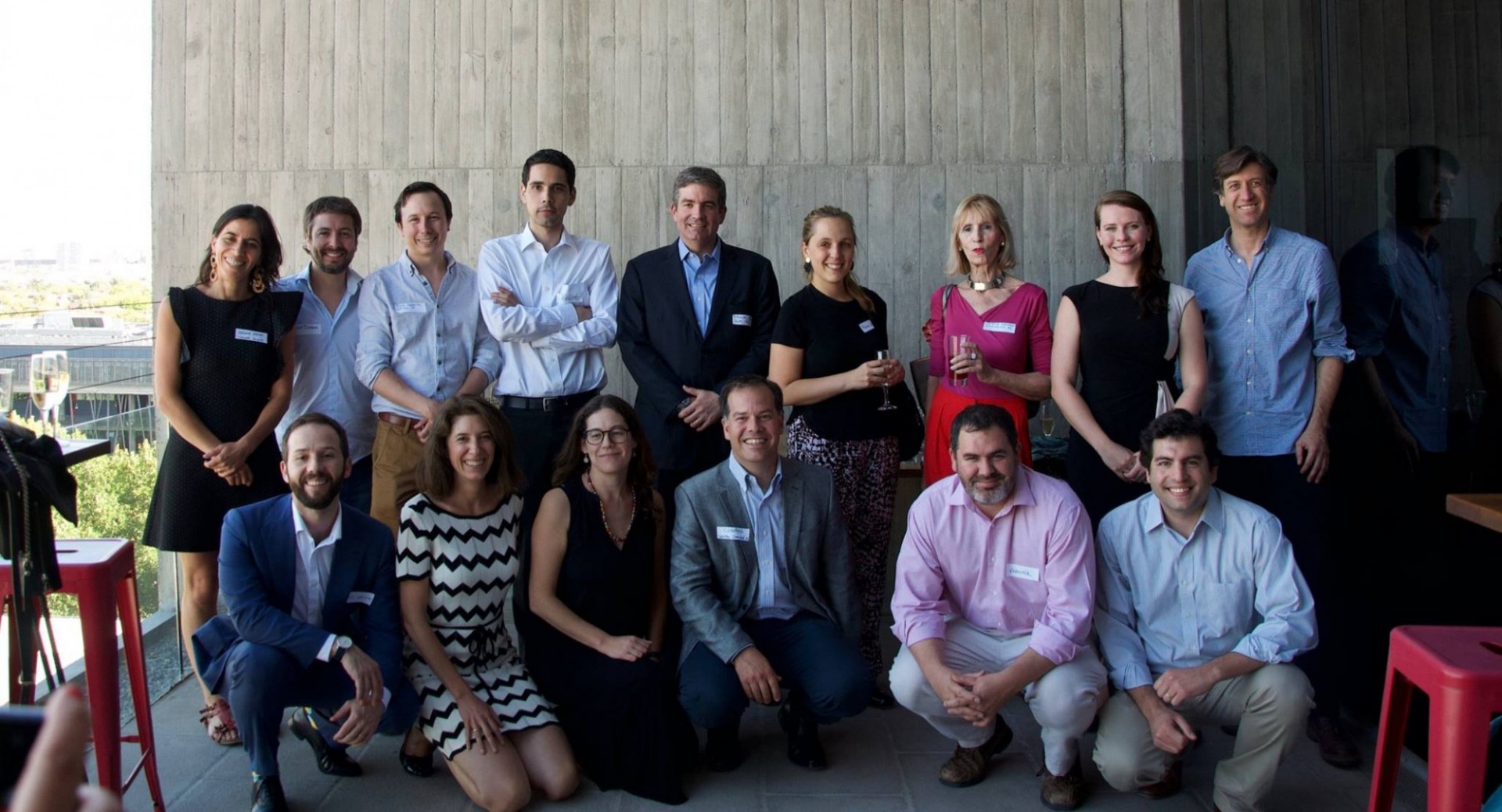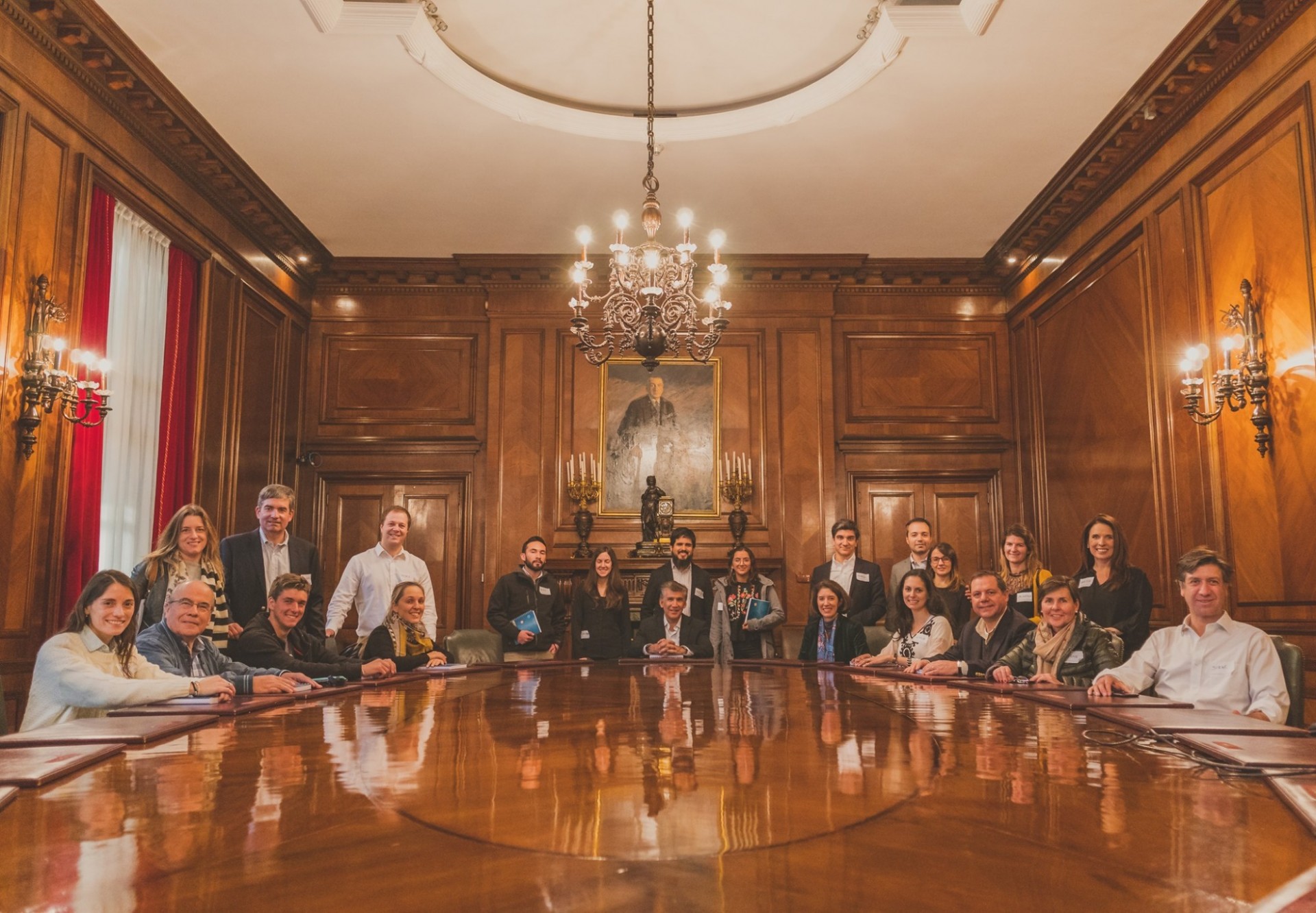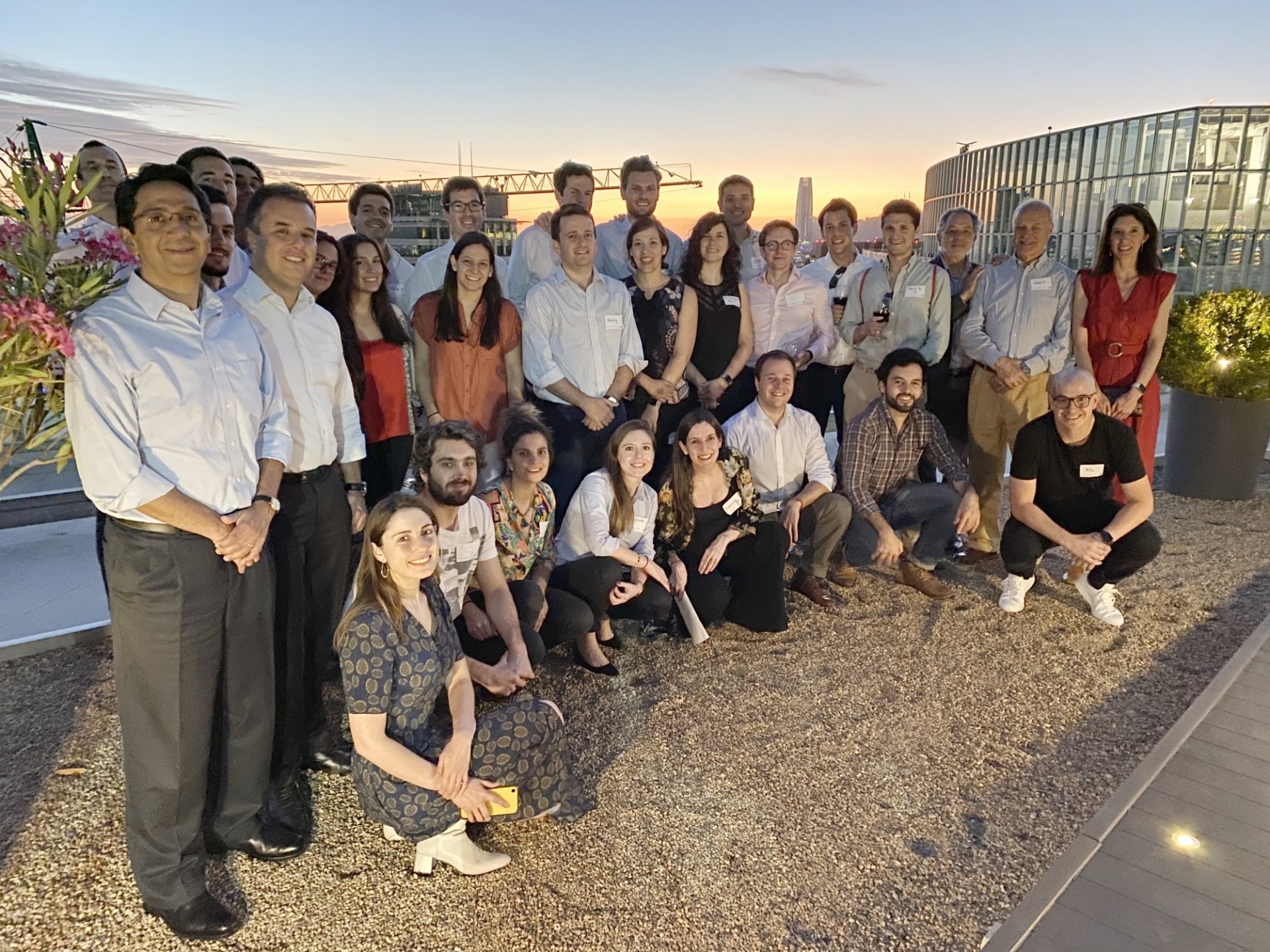 Previous
Next
There are more than 700 Columbia alumni in Chile, many of whom are engaged with either the Columbia Alumni Club Chile, which was created in 2018, or with the Columbia Business Alumni Club of Chile, which has been active for many years. Both are very dynamic and are permanently organizing site visits, roundtable discussions and social gatherings. 
In 2020, the Columbia Global Centers made available on the Santiago Center website seven innovative projects related to Covid-19's impact in Chile, which were conceptualized and implemented by Columbia Alumni in the context of a call for proposals launched in May.
The seven projects, which range widely in scope, were selected from a total of 28 alumni-submitted proposals that were evaluated and rated by a group of the Santiago Center's Advisory Board members.
The submitted works are:
In 2019, members of Chile's Columbia Alumni Club visited the Centro de Innovación UC-Anacleto Angelini whose Executive Director, Conrad Von Igel (SIPA'07), is a Columbia alumnus and a member of the Santiago Center's Advisory Board. Later in March, the Alumni Club organized a visit to Parque Andino Juncal, a family-run protected area in the Andes Mountains, near Portillo Ski Resort, for a guided tour and discussion on water resources and private conservation. Park administrator, Tomás Dinges (JRN'08), led the visit. In May, they toured the Central Bank of Chile, where they saw the Numismatic Museum and a notable collection of Chilean art. In June, they visited the Santiago Stock Exchange and in August, they took a guided tour of the historical headquarters of Banco de Chile, one of the country's oldest and largest banks.
Daniela Dukes (BUS'17), Georges De Bourguignon (BUS'17), Valerio Cecchi (BUS'79), Teresa Ripamonti (BUS'15), Alexander Sideman (BUS'17) and Jorge Dominguez (BUS'15) were elected as members of the renewed board of the Columbia Business Alumni Club of Chile. Two other alumni were chosen to be part of the Club's Advisory Board: Pedro Uribe (2017) and Gustavo Stubrich (1992). The Club organized a series of events, including roundtable discussions covering economic and business topics, information sessions for potential new applicants and workshops featuring Columbia faculty traveling to Chile. It worked closely with the Santiago Center as well as with the Columbia Alumni Club of Chile,
In late October 2019, the Alumni Club Chile hosted its annual Cocktail Party to honor renowned journalist Daniel Matamala (JRN'12) with its Outstanding Columbia University Alumnus award. Currently the senior anchor at CNN Chile, Matamala is also an op-ed contributor for local newspaper La Tercera and the author of six nonfiction books regarding political and economic power in Chile. Last year's award went to the distinguished economist Joseph Ramos (CC'59, SEAS'60, SIPA'64, GSAS'68).
Each year the Global Center sponsors one alumnus trip to the Columbia Alumni Leaders Weekend in New York. In 2019, alumna Magdalena Engel (SIPA'05) attended the event and received the "Most Revitalized Club in FY19" award on behalf of the Chile association.