Timely and proactive communication is integral to the Beijing Center's success in cultivating connections, engagement, and a sense of community with a variety of stakeholders across the United States and China, including students, alumni, parents, scholars, and friends.
Our rich, bilingual content and channels enable us to forge a more profound understanding between Columbia University and China, and create opportunities for open communication between the two countries so that future academic engagement and collaboration can emerge.
Our Presence on Chinese Social Media
In addition to our five English channels (Twitter • Facebook • LinkedIn • Instagram • YouTube), the Center runs nine Chinese social media channels (WeChat • WeChat Channels • Weibo • Toutiao • Zhihu • Sohu • The Paper • Bilibili • Douyin) to better serve our global audiences given the country's restrictions on foreign media platforms. While each platform has a specific focus, here we introduce you to WeChat, China's most popular social network.
What is WeChat? WeChat is an all-in-one mobile app that combines a wide range of services, including messaging, voice and video calls, news feeds, social communication, and payment, and has more than 1.2 billion monthly active users in China and worldwide.
For three years in a row, the Center's official WeChat account has been ranked in the top 5% nationwide regarding influence and engagement. We broadcast one article or short video daily to amplify information about programs, initiatives, and stories launched by the Center and the University. We also share content that promotes faculty, students, and alumni accomplishments by translating and repurposing engaging stories or creating original content, such as student and alumni interviews, Columbia China history, and tips for raising admission chances.
Columbia China Community Online
Our Center maintains and enhances a highly engaged, vibrant community on WeChat, consisting of 6,000+ current and prospective students, alumni, parents, and friends.
From bringing the most up-to-date programs, news, and career resources of the Center and the University, to connecting with peers and fellow graduates from across China, our online community helps keep members close to the University and provides a wealth of exclusive opportunities for networking and exchange.
Media Partnership
The Center works closely with a vast of media partners to release and repost our content, aiming to elevate the Center and the University's visibility and enhance the public's understanding of our impact on global communities.
Our team interacts with print, broadcast, and online media to strategize and arrange media opportunities for faculty to highlight their research expertise; publicize news of academic programs and happenings through proactive outreach and tactics; and respond to requests and inquiries. Our partners include many of the most notable outlets, such as People's Daily, Xinhua, CGTN, China Daily, Caixin, Pengpai, and iFeng.
Image Carousel with 7 slides
A carousel is a rotating set of images. Use the previous and next buttons to change the displayed slide
Slide 1: President Lee Bollinger's Interview with People's Daily

Slide 2: Provost Mary Boyce's Interview with Xinhua News Agency

Slide 3: Dean Linda Fried's Interview with ICS (International Channel Shanghai)

Slide 4: Dean Shih-Fu Chang's Interview with Xinhua News Agency

Slide 5: University Professor Jeffrey Sachs' Interview with CGTN

Slide 6: Dr. Ian Lipkin's Interview with CGTN

Slide 7: Earth Institute's Launch Event for the Evaluation Report on China's Sustainable Development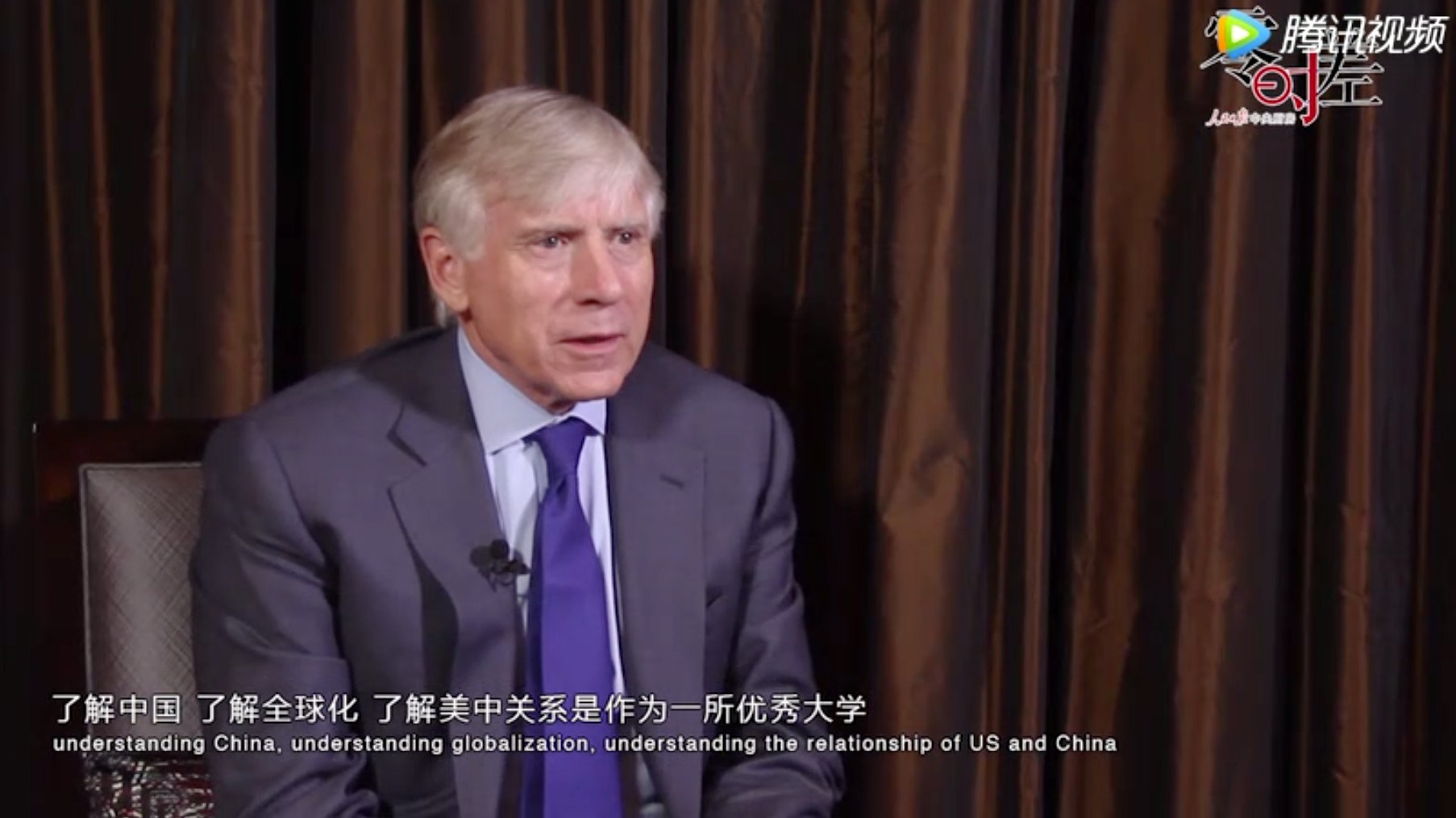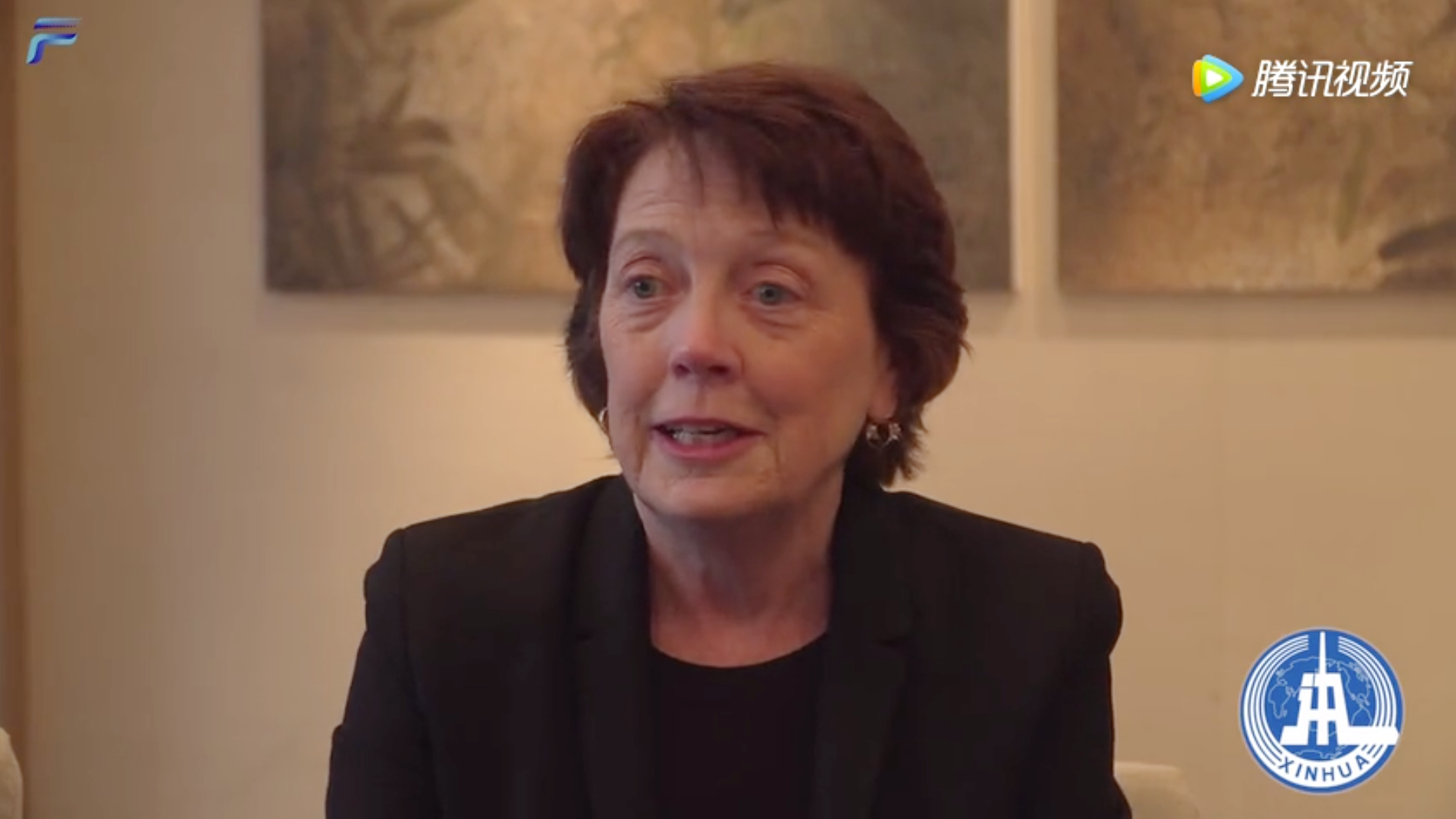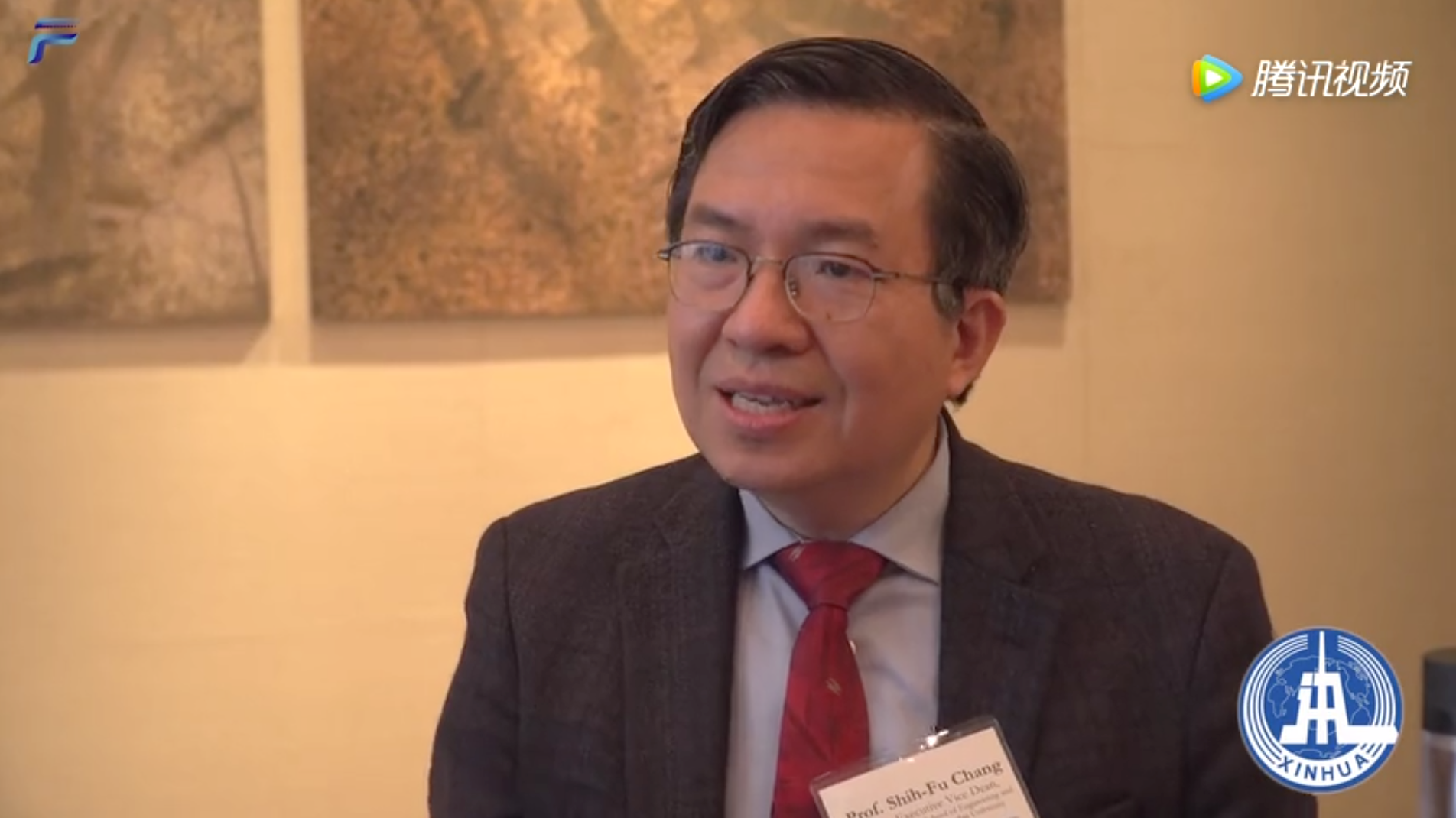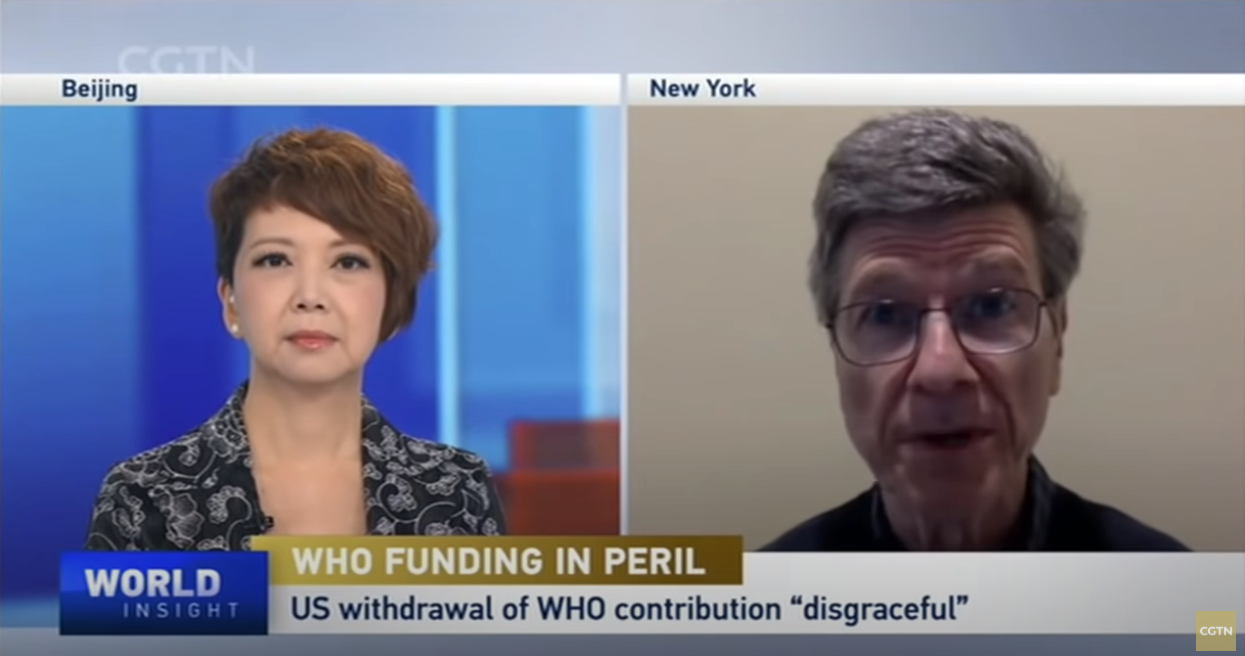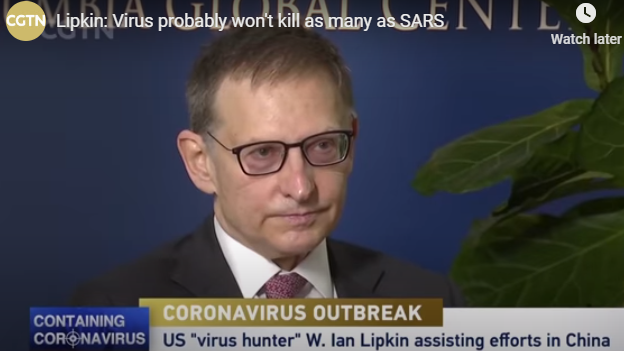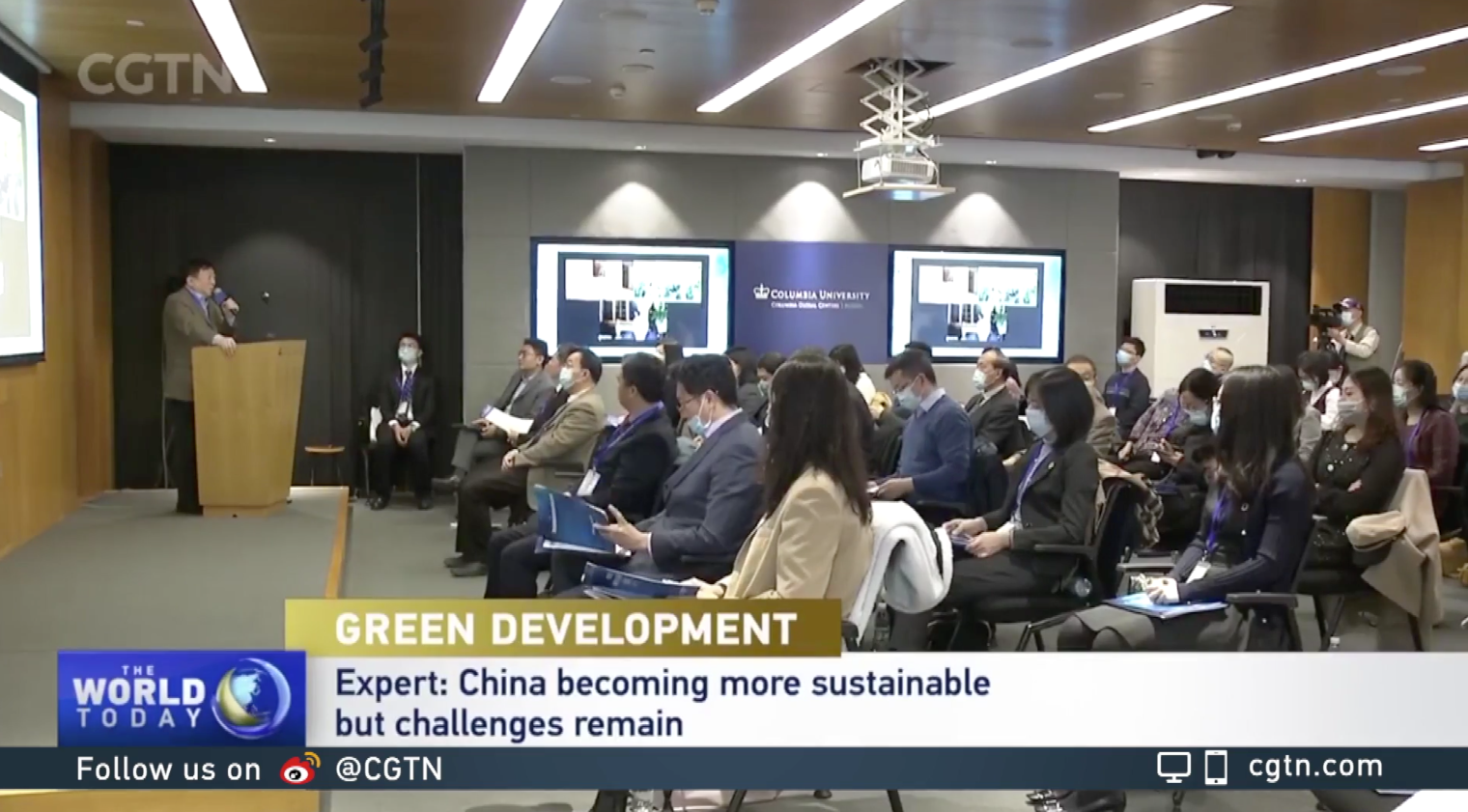 Previous
Next
Work With Us
The Center is prepared and willing to provide guidance on increasing engagement and conveying your key messages to a broader audience in China. Our services include but are not limited to:
Create, verify, and manage an official WeChat account or your dedicated WeChat column
Promote information about your upcoming events and programs via our social media platforms 
Feature stories (text, photos, videos) about your school, department, Center, or program to inform and engage international audiences
Set up a dedicated WeChat group for your program to connect with prospective students, alumni, and families
Optimize interviews and other media exposure with the most topically relevant publications and media outlets for university leadership, faculty, and students
To get in touch with us, please send an email via [email protected]