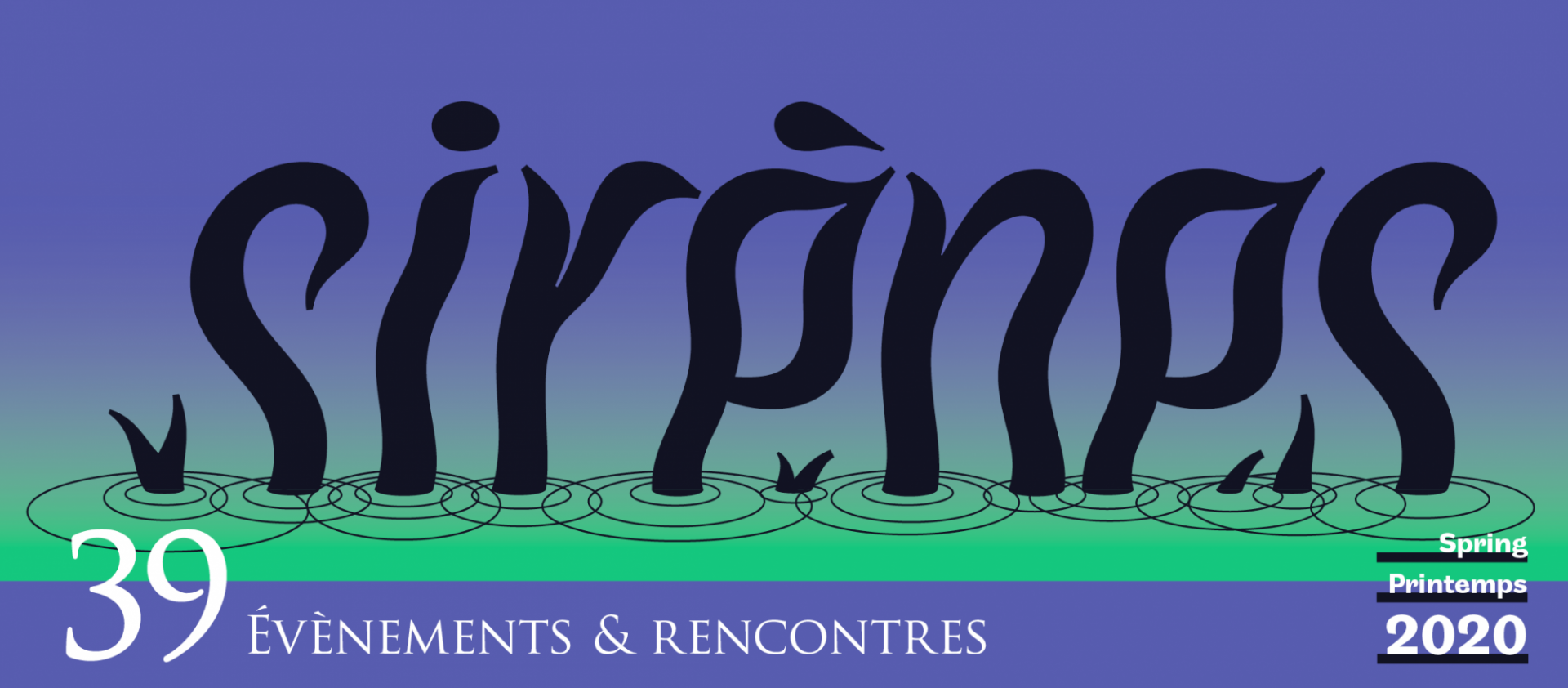 Perhaps you're an aficionado of the arts: literature, music, architecture, art history. Maybe you're science-minded, or passionate about politics. Whatever it is, chances are you'll find something to interest you among the dozens of events organized each year by Columbia Global Centers | Paris. Our strong ties with Columbia University and our Franco-American roots are reflected in our diverse programming lineup, which features renowned scholars, authors, composers, scientists, and much more.
---
In concert with Columbia University's "Year of Water," spearheaded by the School of the Arts, the Paris Center is continuing with the theme of "Sirens" for Spring 2020.
Sirens scream urgency: crime, fire, accident, death!  Their name comes from the mythical temptresses who, in ancient Greek lore, sang sailors to shipwreck. They exist all over: Mami Wata and her sisters command devotion in West, Central, and Southern Africa while the Matsyanaris--"fish girls"--adorn walls of Indian temples.  This spring, we will swim with mermaids to explore ideas and imagery surrounding water, female tribes, and warning cries. While Odysseus plugged his ears and tied himself to a mast, we will listen, be seduced, or, on the contrary, heed the calls to action. Come with us and pay attention.
En concordance avec l'initiative "Year of Water" de Columbia University, lancée par la School of the Arts, notre centre garde le thème "Sirènes"  pour printemps 2020.
La sirène hurle: crime, feu, accident, mort! Elle tire son nom des tentatrices du mythe grecque qui par leurs chants faisaient couler navires et matelots. Elles sont partout: Mami Waata et ses sœurs suscitent l'adoration en Afrique Subsaharienne pendant que les Matsyanaris, "les filles poissons", ornent les murs des temples indiens. Ce printemps, nous irons nager avec les sirènes, explorerons l'imaginaire qui touche à l'eau, aux tribus féminines et aux cris d'alarme. Ulysse s'est bouché les oreilles et s'est fait attacher au mât; nous, nous écouterons, nous succomberons ou, au contraire, nous entendrons les appels à l'action. Rejoignez-nous et ouvrez les oreilles.
There are no events to show with the selected date.
There are no events to show.
See current events