Image Carousel with 7 slides
A carousel is a rotating set of images. Use the previous and next buttons to change the displayed slide
Slide 1: The JOIDES Resolution at sea during research project co-led by Columbia's Gisela Winckler

Slide 2: The JOIDES Resolution ship at Punta Arenas

Slide 3: Mitch Malone, Assistant Director of Science Services at the JOIDES Resolution with Chilean students while vessel was docked in Punta Arenas

Slide 4: Tonda Hughes at Universidad Católica Nursing School

Slide 5: Next Gen of seasonal climate forecasts training group led by Angel Muñoz

Slide 6: Prince-Bueno medical partnership between Columbia University and Universidad Católica

Slide 7: Bi-lateral research between Martin Picard (CUIMC) and Carla Basualto (Universidad de Aysén)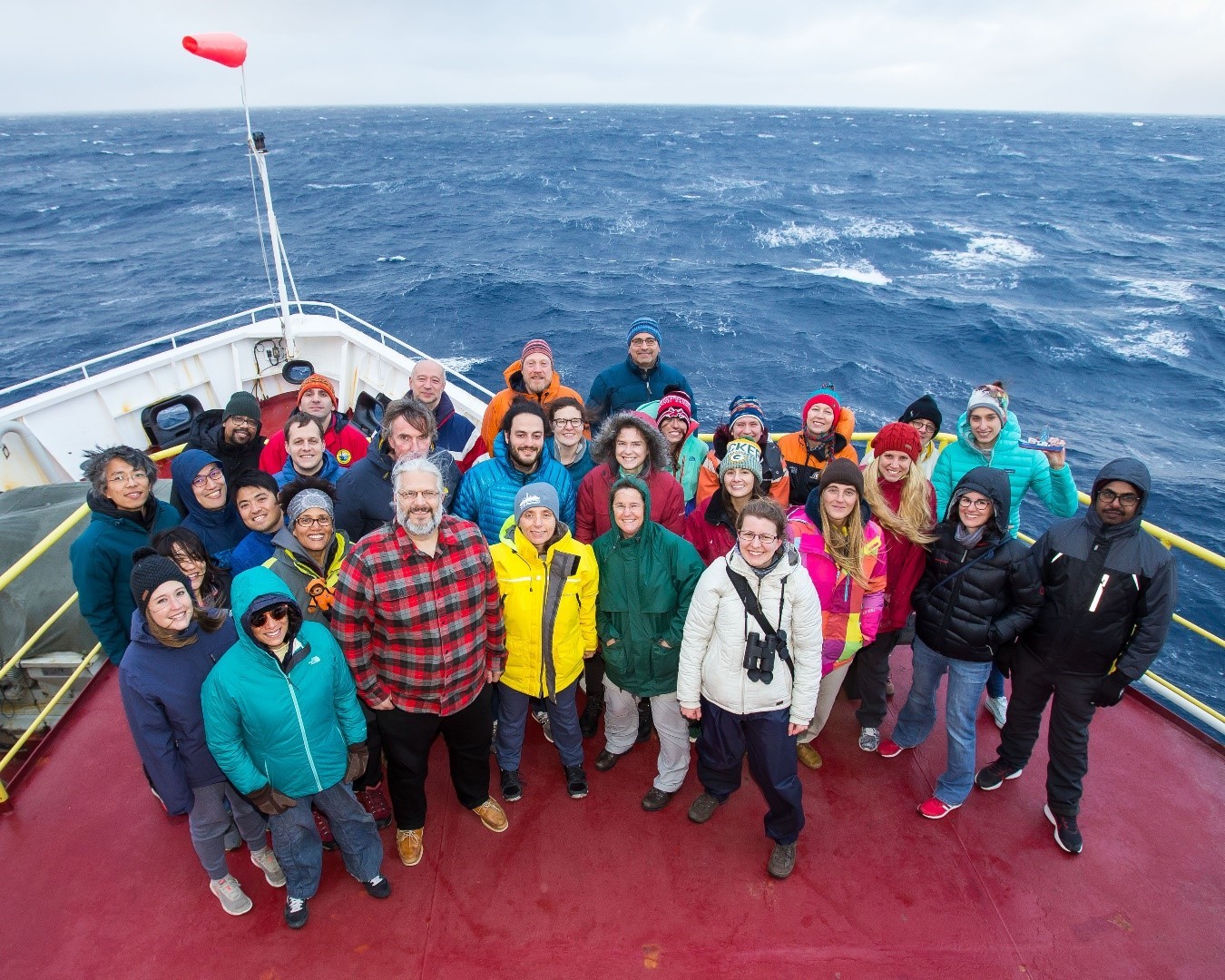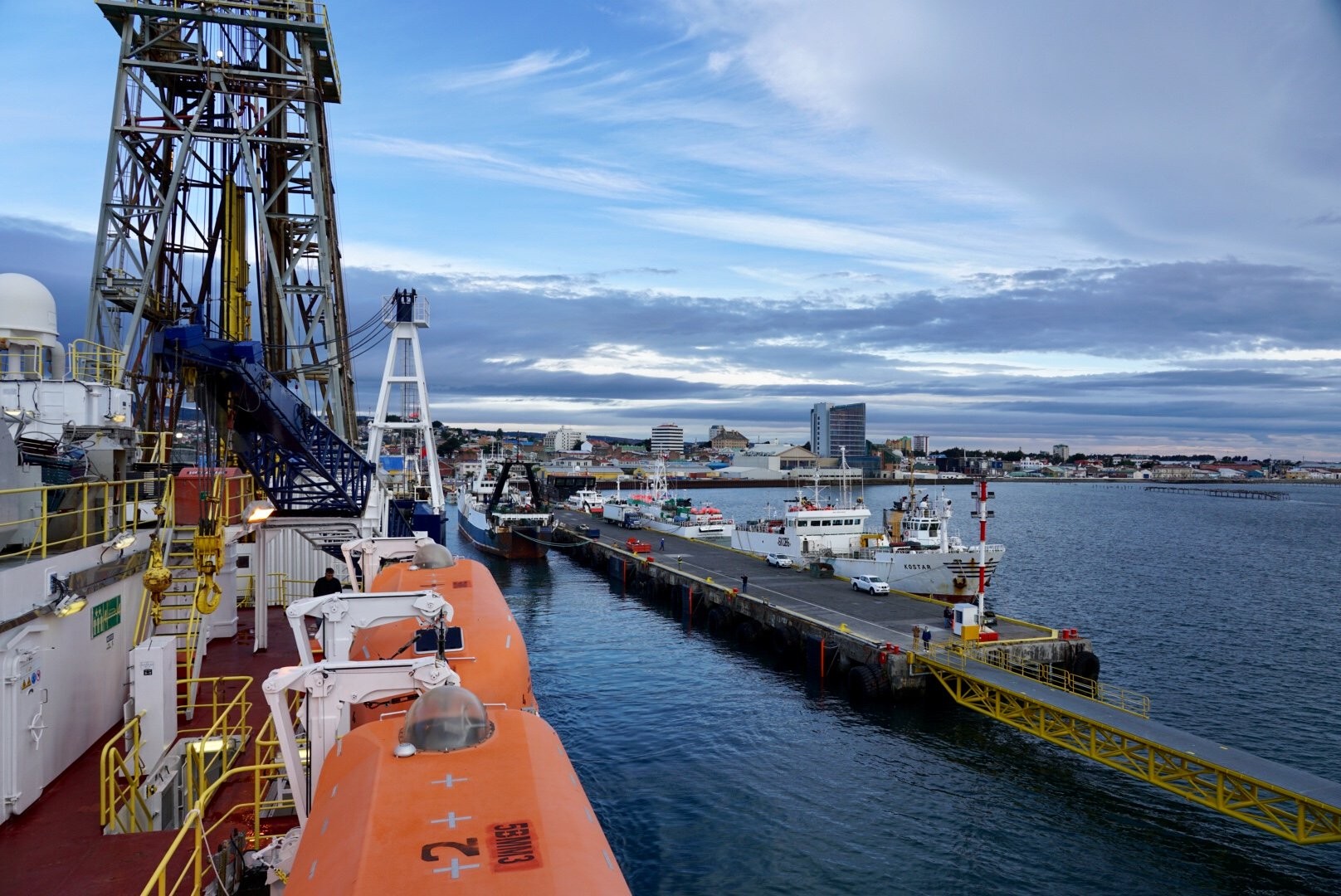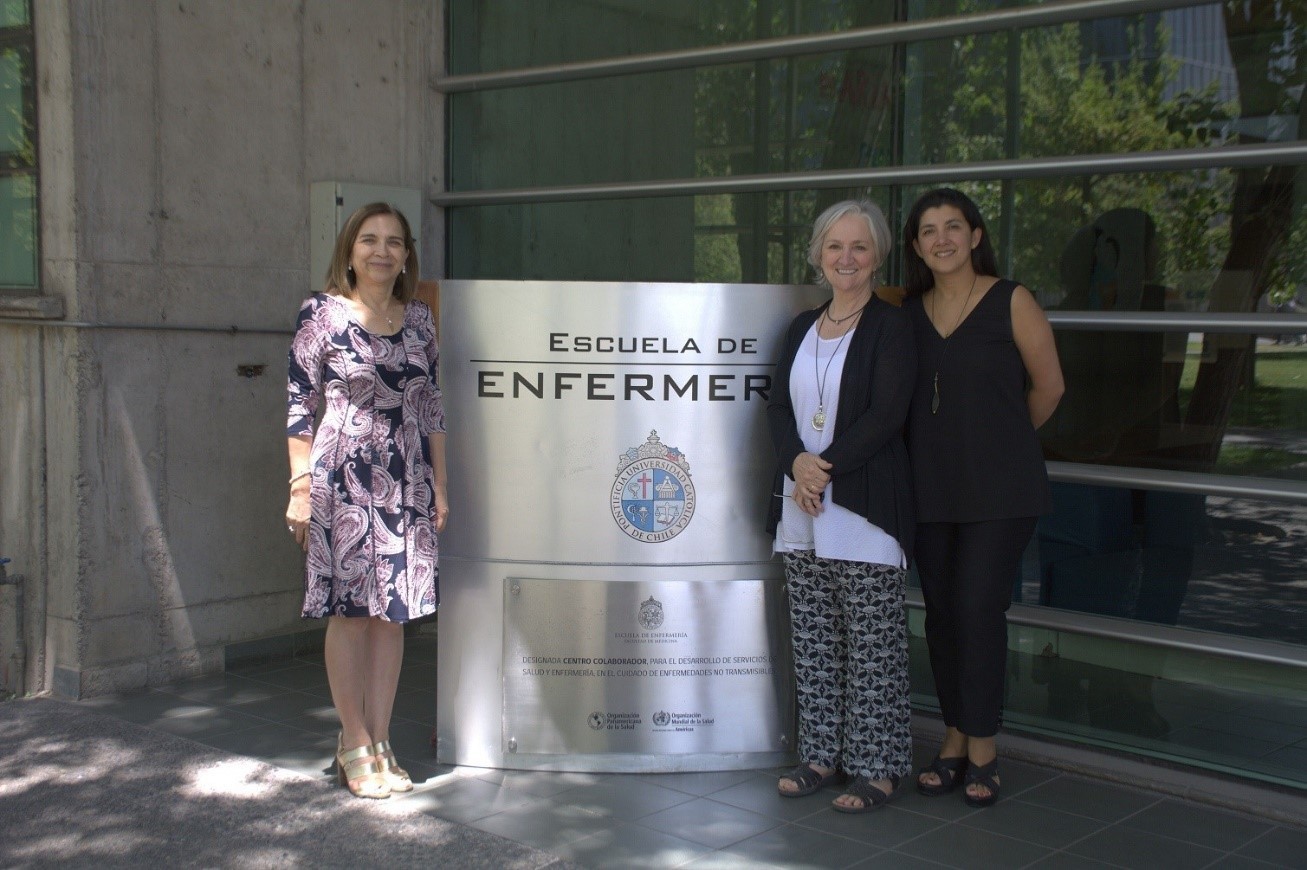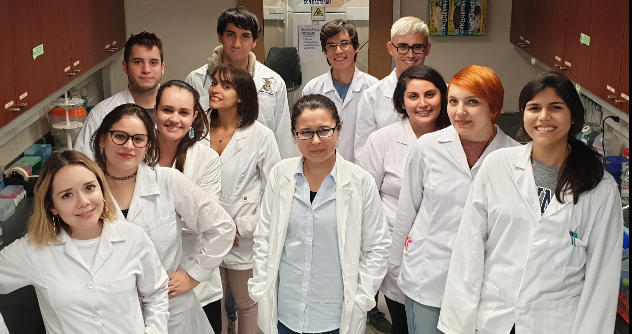 Previous
Next
Chile is considered a natural lab for researchers in several fields related to Earth Sciences, including climate, volcanology, glaciology, seismology, and renewable energies, among others. As in previous years, the Center held several public events featuring scientists, faculty members and researchers from the Earth Institute's Lamont Doherty Earth Observatory (LDEO).  In addition to these programs, many Columbia scientists continue collaborating with Chilean counterparts in research projects in this field.
Columbia University faculty and their Chilean counterparts are increasingly interested in collaborative research projects and initiatives. This is reflected, in the work carried out in May 2019, by Gisela Winckler, a scientist from the LDEO, who led an international team of 30 scientists, including researchers and post-graduate students from Universidad de Magallanes' research center Gaia Antártica as well as officials from the Chilean government's Antarctic institute INACH, at the scientific research ship JOIDES Resolution. The investigation team studied core samples dating as far back as 10 million years in order to obtain information regarding the history of the Antarctic Circumpolar Current. The cruise provided important data for better understanding processes for predicting climate models and for more accurate forecasting of future global climate change weather related events. This among others investigations that the Santiago Center have promoted along the years. 
Similarly, the Columbia University and Universidad Católica astrophysics joint research program,  is in its sixth year, involving student exchanges and other activities. Also an agreement of the Columbia University Irving Medical Center with Chile's Universidad del Desarrollo (UDD), the Clínica Alemana-UDD School of Medicine, and its Institute of Sciences and Innovation in Medicine (ICIM), includes joint research and educational activities.
In 2019 three proposed projects were awarded financing from the President's Global Innovation Fund (PGIF): addressing research gaps on sexual minority health in Chile, led by the Associate Dean for Global Health at Columbia's School of Nursing, Tonda Hughes; the massive entry of renewable energy in Chile, directed by Dylan Possamaï, Assistant Professor of Industrial Engineering and Operations Research; and the Chilean next generation of seasonal climate forecasts, led by Angel Muñoz, Associate Research Scientist at the International Research Institute for Climate and Society (IRI).
Also, Malo Hutson, Associate Professor at the Graduate School of Architecture, Planning and Preservation (GSAAP) — who was awarded funds in 2018 by the PGIF for a three-year research project — is carrying out a case study analysis of a chilean community, Santa Olga, that was razed in 2017 by a wildfire, focusing on how effectively the Chilean state and key stakeholders rebuild, repair, reconstruct, and return this town to a functional state, while also looking into how well the community is restored back to the prevention phase.
Related Events
There are no events to show with the selected date.
There are no events to show.
See current events