The  Paris Center's programs have three core components: education, research, and public.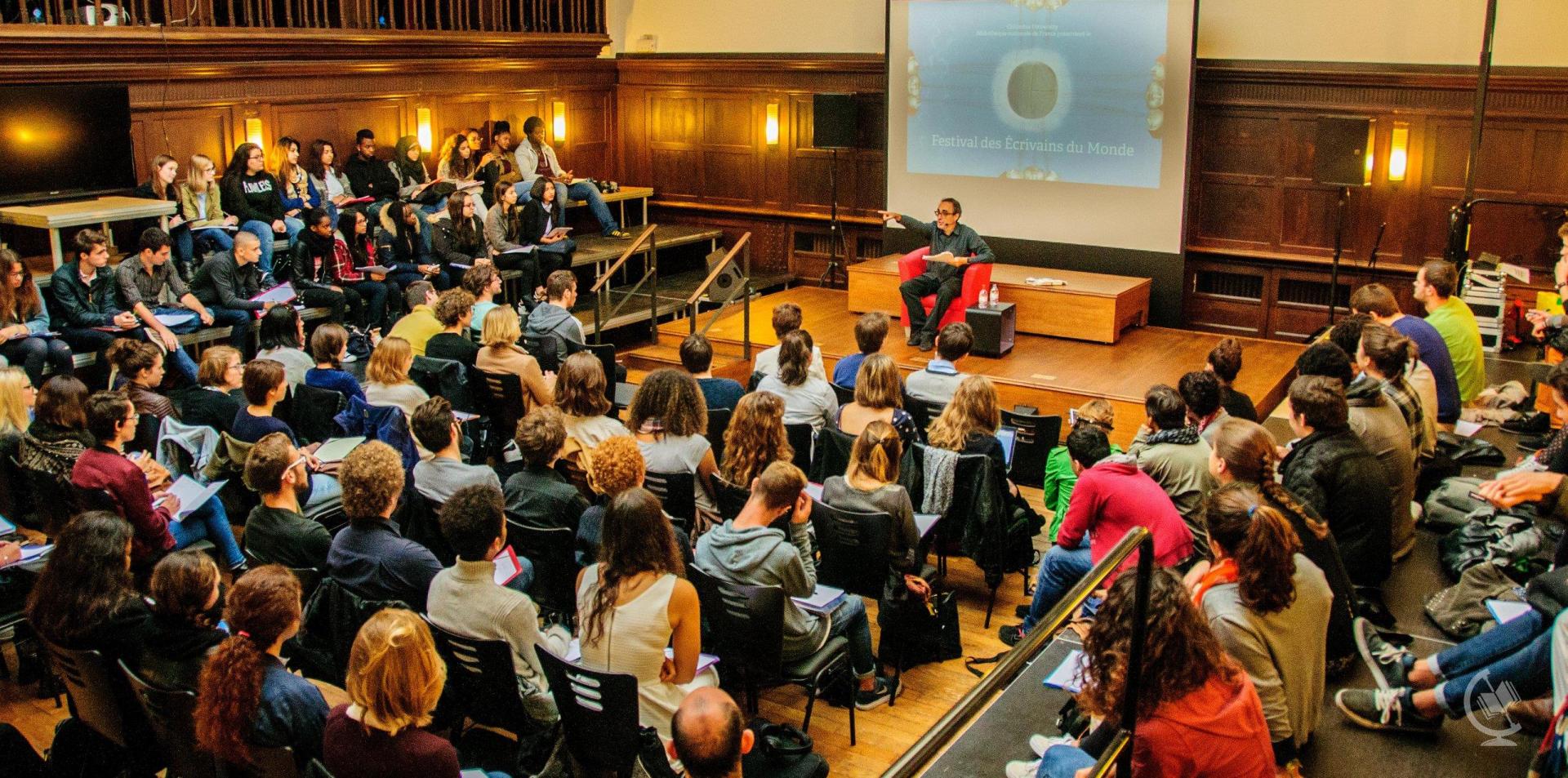 The academic programs at the Paris center reflect Columbia's historic commitment to the value of study abroad, and attract a large and diverse student population. Credit-bearing and degree programs are offered at the undergraduate and graduate level. Many of them are devised in collaboration with leading French institutional partners such as Sciences Po, the École des hautes études en sciences sociales, University of Paris 1, Paris 4, and Paris 7.
Our public programs unite education and research, drawing on the rich and diverse resources to attract scholarly communities and the general public. The Center uses its on-site and on-campus connections to develop innovative and hybrid programming models, and seizes on the presence and expertise of the numerous Columbia faculty members who teach at the Center every year. We also benefit from a number of strategic partnerships with non-profit organizations in Paris by hosting their programs at Reid Hall.
In addition to continuing the legacy of the World Writers' Festival, the Center seeks to create new and critical dialogues on a number of specific global issues from like climate change, the current migratory crisis, and gender-based violence. For public program inquiries, please contact Loren Wolfe.
Research and academic programs are closely tied at the Paris Center. We host several recipients of the President's Global Innovation Fund promoting advanced study and research in European history, French and Arabic languages, history and culture. Our center's research programs was enhanced further by the opening of the Columbia Institute for Ideas and Imagination in fall 2018.