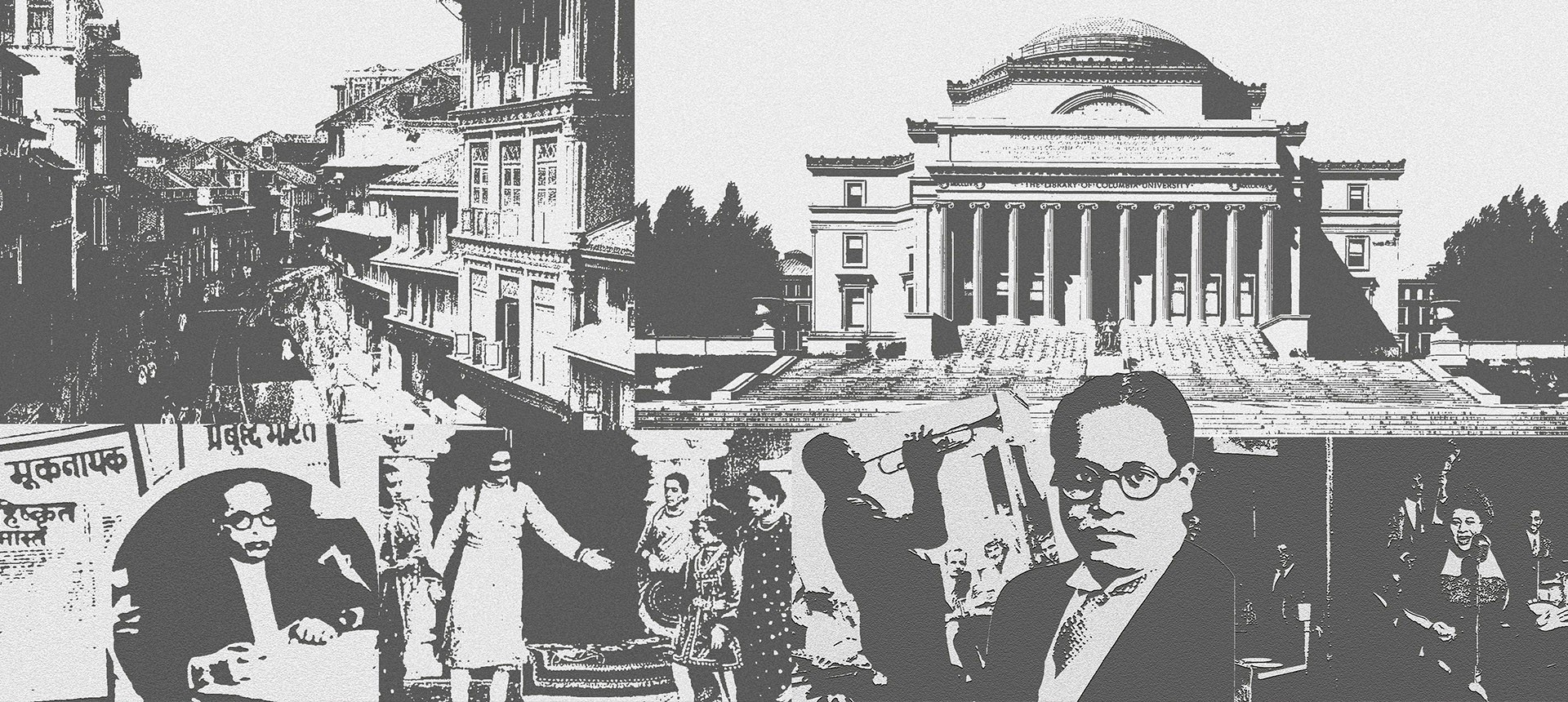 The goal of this concentration is to explore how education and knowledge systems can respond to the new realities of the twenty-first century.  India has the largest youth population in the world, which is faced with new technologies, experiences, and ideologies that call for re-imagining educational values, knowledge fields, and learning techniques and skills.
The Center brings issues of Higher Education to the public domain. We have organized conversations with Dean Steven Coll on the "The Future of Journalism" and Dean Sharon Marcus on "The Future of the Humanities" to highlight the new directions these fields are taking in India and globally. It also produced a performance of the play "The Prophet and the Poet" based on the correspondence and debates between Gandhi and Tagore to engage with questions on education, youth, and nationalist participation, which are relevant to India and the world even today. Upcoming programs will continue exploring new developments in disciplinary fields of study and will also expand to topics such as the place of religion in higher education, solutions to gender-based violence on campuses, and the role of higher education institutions in policy-making. 
The Mumbai Center plans to partner with the School of Engineering and the Center for Data Sciences at Columbia University to build programs around innovative digital technologies and big and integrated databases, with a view to understanding and strengthening the equitable and sustainable sharing of resources, open and accessible public information systems, digital finance and security, and urban planning.
A lecture and panel discussion organized by the Center showcased the process used to remake the New York Public Library and included a discussion with leaders of three library institutions in Mumbai.  A workshop on geospatial technology and its use in urban planning was organized by the Center and targeted specifically towards policymakers, urban planners and innovators.  The Center plans to take this forward by engaging concretely with the Smart Cities initiative of the Government of India as well as host lectures to intensify engagement with the issue of Digital Technology and Society.
Mumbai is one of the most densely populated urban areas in the world. It is India's leading financial city and is known for its film and cultural industries. It has a vibrant and diverse civil society inhabiting social spaces that are shared as much as they are contested. Building on the Center's location in Mumbai, we have a dedicated initiative that examines the city's historical, and contemporary forms of knowledge and practice. Our programs include archival and field research, outreach projects, educational courses, and publications.
We plan to work with faculty from Teachers College and other departments to develop programs aimed at designing frameworks for reimagining education, measuring educational outcomes, and improving performance. From 2013-17, the Mumbai Center worked on a research project entitled The Model Districts Education Project (MDEP) | Access to Achievement led by Nirupam Bajpai. This was a collaborative, five-year demonstration project with the Center for Sustainable Development, The Earth Institute, at Columbia University. The project worked with the Government of India and key education stakeholders in selected rural districts of Morigaon in Assam and Medak in Telangana. It used current scientific evidence and best professional practices to develop, recommend, monitor, and evaluate a high quality, cost-effective, transferable and scalable model of primary education. Selected districts will serve as regional pilots for scaling up improvements.