Image Carousel with 4 slides
A carousel is a rotating set of images. Use the previous and next buttons to change the displayed slide
Slide 1: Michael Zimonyi at the Path to COP25 Event

Slide 2: Best Practices on Data Privacy Strategy and Compliance

Slide 3: Bruce Kogut at MBA UC Conference

Slide 4: Héctor Lehuedé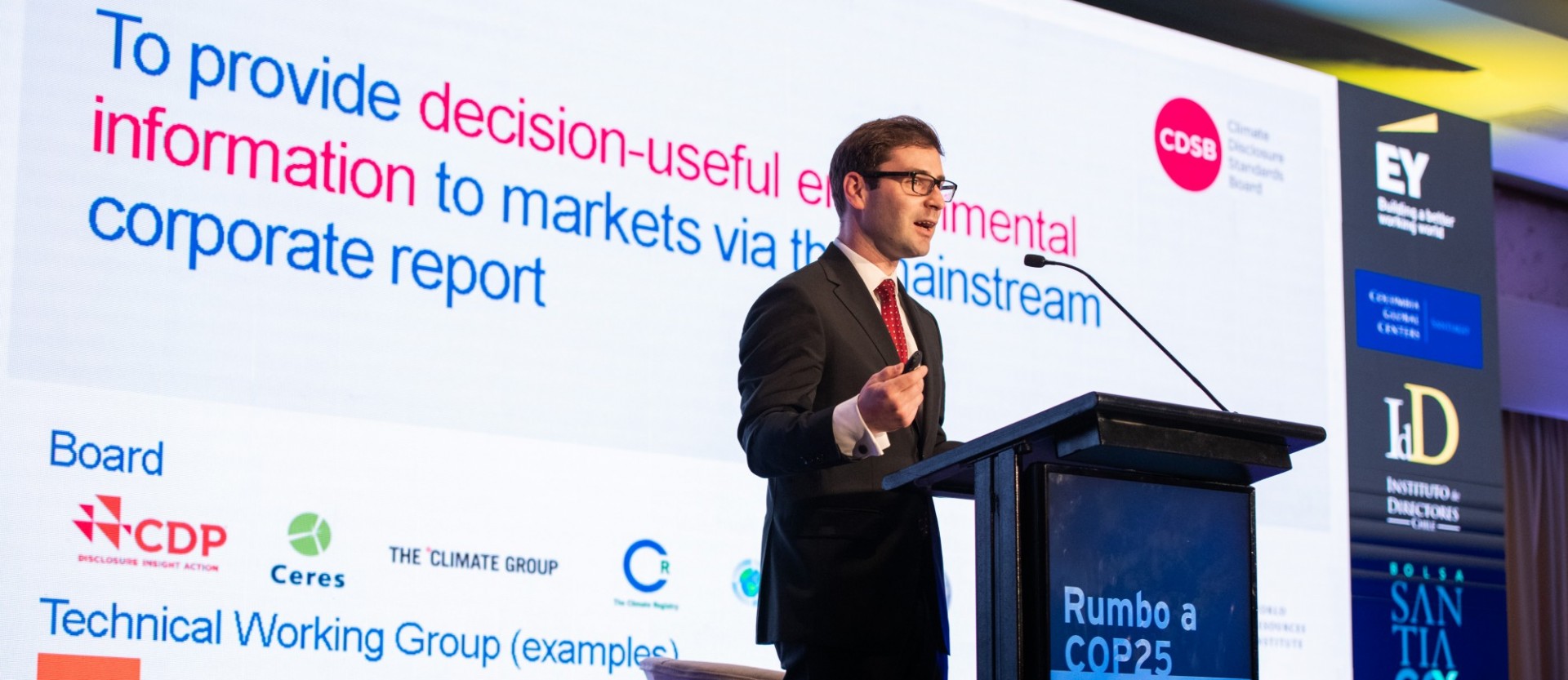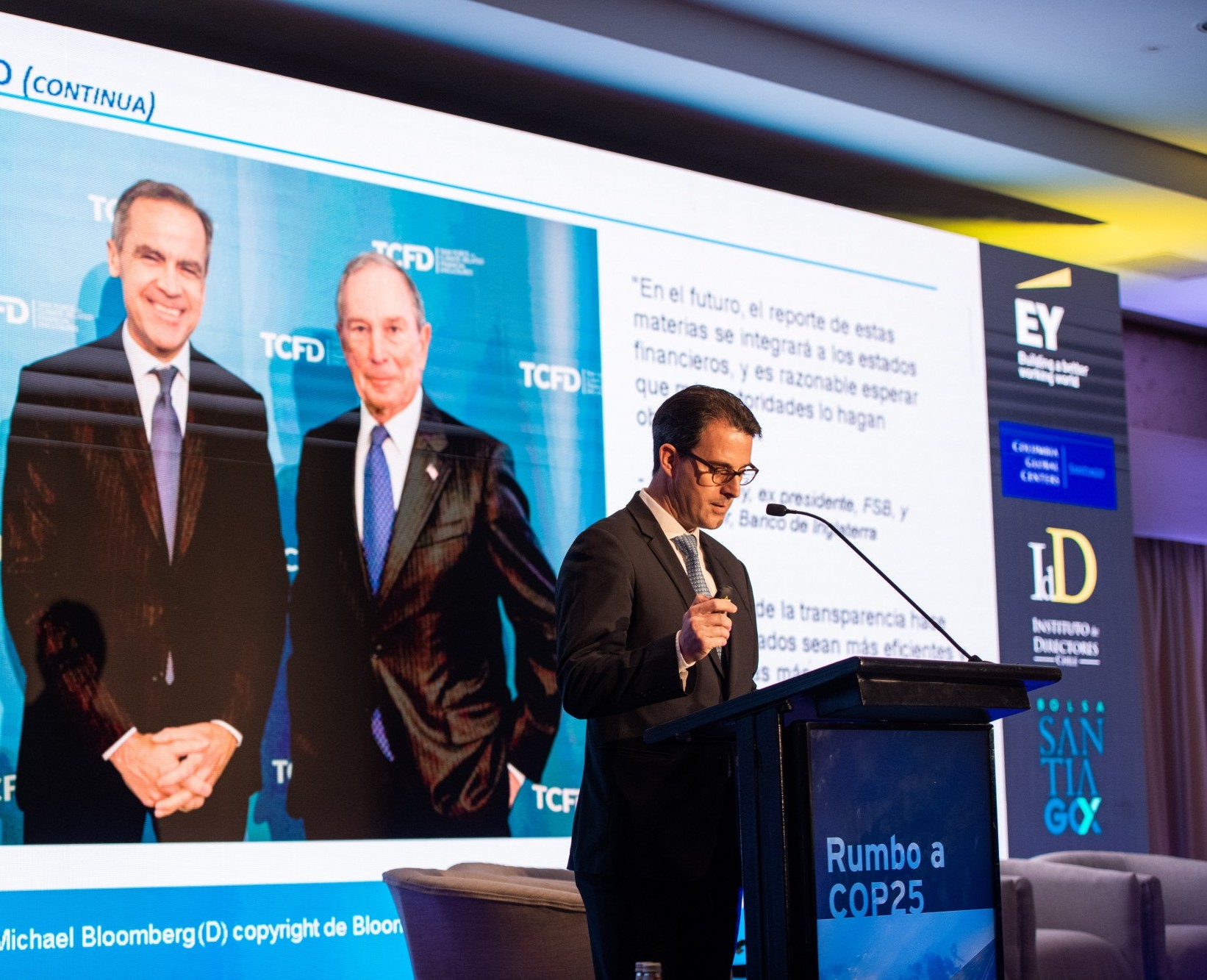 Previous
Next
The Santiago Center has been working for 4 years with Columbia Law School's Millstein Center for Global Markets and Corporate Ownership to organize a series of workshops focused on the role of boards in creating long-term value and on how to address Environmental, Social and Governance (ESG) challenges. 
In August 2019, the Santiago Center teamed up with EY and the Santiago Stock Exchange to organize a seminar entitled "How to Address Climate Risk from the Board of Directors". The event featured a presentation by Michael Zimonyi, Policy & External Affairs Director at the Climate Disclosure Standards Board, an international consortium of business and environmental NGOs that offers companies a framework for reporting environmental information with the same rigor as financial information. The presentations were followed by a panel discussion about the board's role in facing and mitigating climate change.
Also in August 2019, Bruce Kogut, Professor of Leadership and Ethics at Columbia Business School (CBS), visited Chile to give a lecture at Universidad Católica (UC) entitled  "What Milton Friedman Got Right (and Wrong) and Why it Matters" as part of the governance series that the Santiago Center developed in cooperation with the Millstein Center. While in Chile, Kogut also presented the case "The Uber Board Deliberates: Is Good Governance Worth the Firing of an Entrepreneurial Founder?" at the Association of Board Members, hosted by Alfredo Enrione, the founder of the institution that groups Chilean board members.
Finally, in mid 2019, Emelie Kogut (CC'10), data privacy and compliance expert, presented "Best Practices on Data Privacy Strategy and Compliance", an event organized by the Santiago Center in association with the Chilean-American Chamber of Commerce (Amcham). "Given possible damage to corporate reputation, legal action from advocacy groups, and steep regulatory penalties such as the US$5 billion fine the US government slapped on Facebook for data breaches in 2015-2017, the issue of privacy is becoming a big concern", she declared at the conference.
The Santiago Center also teamed up with Chile's Carey law firm to organize several events on international securities regulation, corporate finance and capital markets regulation.