Creating a solid ground for global education is a priority for Columbia University and the global centers. Since its foundation, the Istanbul Center has developed and facilitates various education and learning programs in collaboration with regional partners. These programs have enabled Columbia students to study a variety of subjects and enhance their local engagement towards a thorough global experience. The Istanbul Center also assists the development of course curriculum with the Office of Global Programs at Columbia, oversees relations with local universities and is responsible for organizing orientation programs, field trips and public events to serve the mission of the University for creating meaningful and impactful global engagement.
Image Carousel with 6 slides
A carousel is a rotating set of images. Use the previous and next buttons to change the displayed slide
Slide 1: voes

Slide 2: Istanbul - Programs - Education

Slide 3: Istanbul - Programs - Education

Slide 4: Istanbul - Programs - Education

Slide 5: Istanbul - Programs - Education

Slide 6: Istanbul - Programs - Education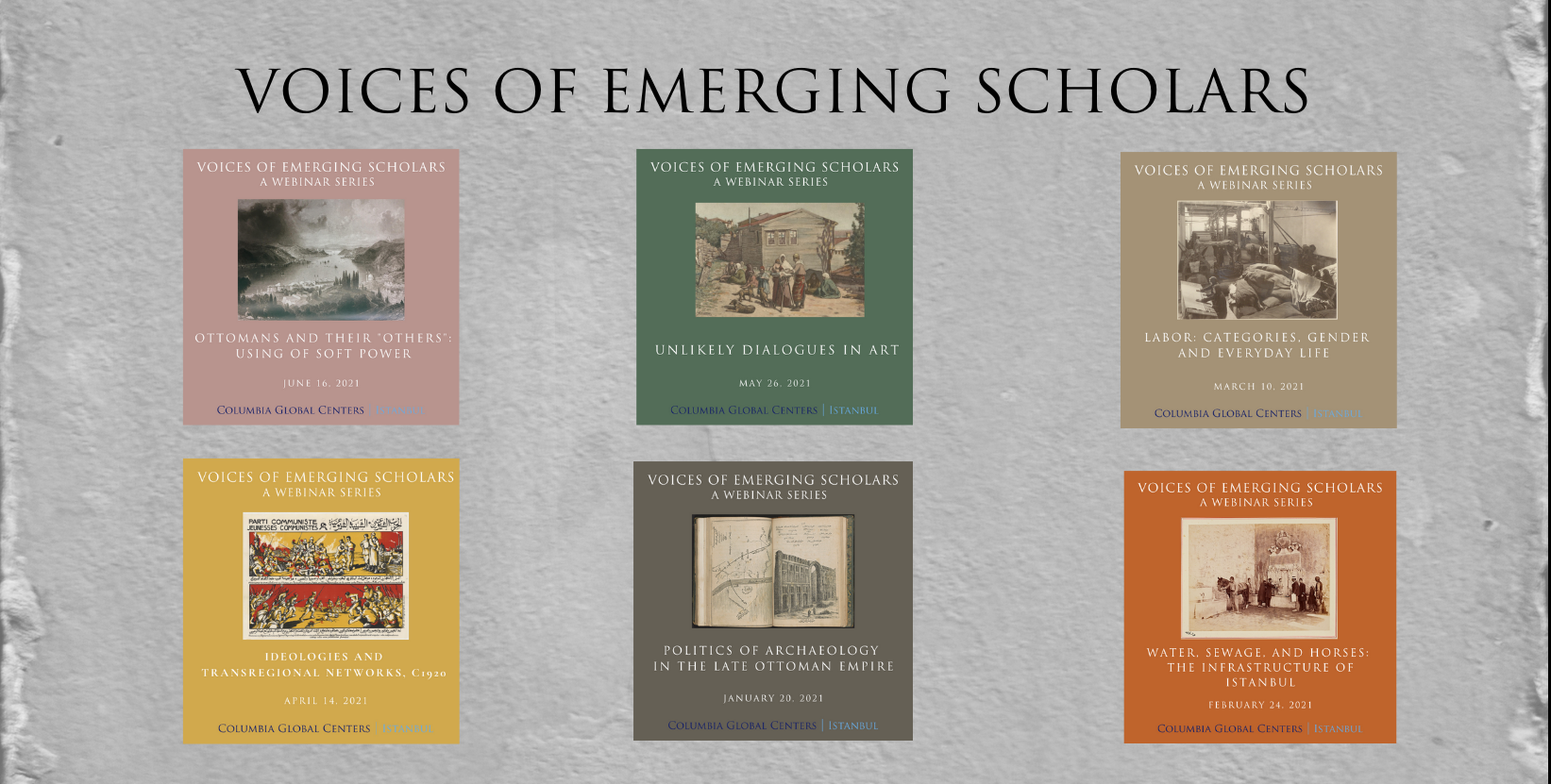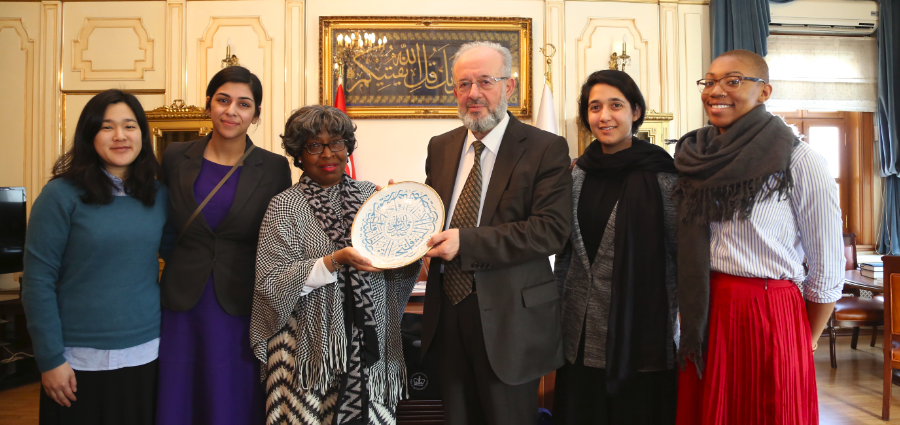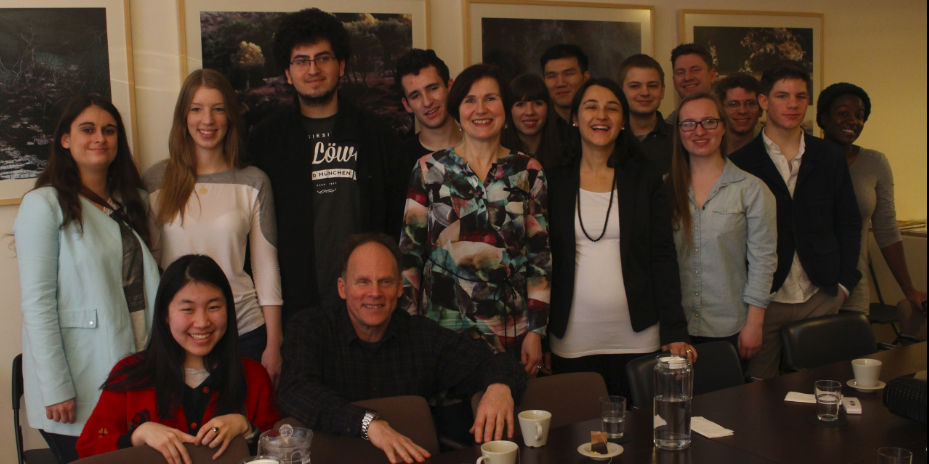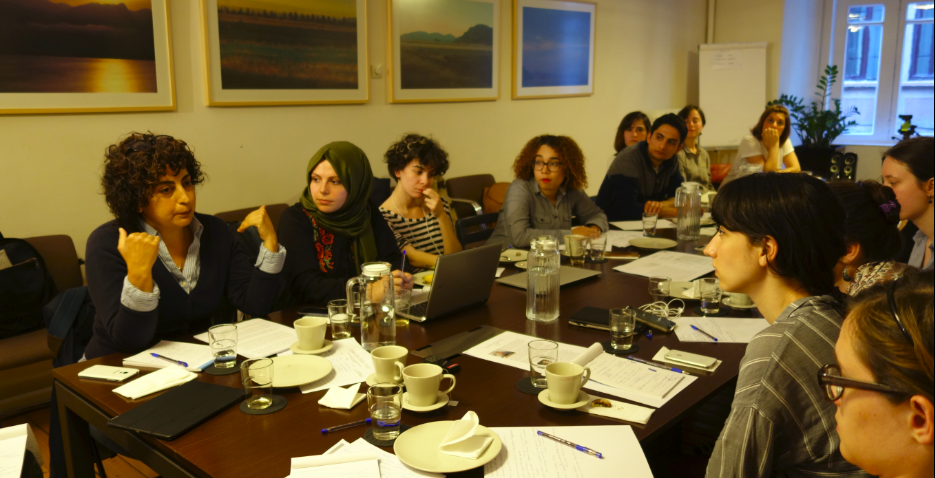 Previous
Next
"The Voices of Emerging Scholars is developed to provide some visibility to young historians (advanced Ph.D. students and recent post-doctoral scholars) during this difficult time of the pandemic. We envisioned regularly held webinar meetings, organized around a shared theme. Limiting the chronology to the late 19th century Ottoman and early Turkish Republican eras for practical reasons, we made a call for papers and received an enthusiastic response. We planned over twenty sessions, each promising to open fresh perspectives onto the discipline. The six webinars that we held so far displayed rigorous, creative, critical, and bold thinking, addressed difficult questions, made unlikely connections, and revealed hitherto overlooked networks. The meticulous research was complex, relying on multitudes of archives, often in different places and necessitating familiarity with several languages. In brief, a lively scholarly community began to surface. We hope to support this group of brilliant young scholars further by publishing their papers in a special section of the 'Journal of the Ottoman and Turkish Studies,' starting in the Spring 2021 issue."
ZEYNEP ÇELİK, Adjunct Professor, History Department, Columbia University and Distinguished Professor Emerita, New Jersey Institute of Technology
For more information click here.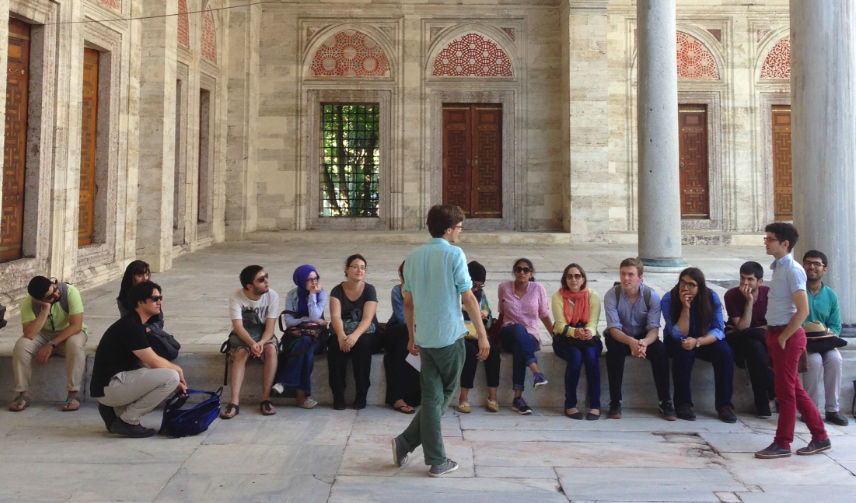 In 2015, Columbia University launched a semester long global core course in Istanbul, building upon existing relationships with Boğaziçi University and the Columbia Global Centers | Istanbul.
Offered in the spring semester, the program is anchored by two seminars, taught by two distinguished Columbia faculty, Martha Howell, Miriam Champion Professor of History, from the Department of History and Karen Van Dyck, Kimon A. Doukas Professor of Modern Greek Literature from the Department of Classics.
The course combines perspectives from several disciplines, with special emphasis on history, literature, and cultural studies, to examine how Greek society and culture has been interpreted and appropriated from the Middle Ages to the present. In 2015, Professor Howell explored western Europeans' encounters with Byzantium and their experience of the early Ottoman Empire after the 1453 conquest of Constantinople using historical sources of various kinds: contemporary narratives, financial records, art and architecture, along with studies by modern scholars reflecting on the meaning of these sources. Professor Van Dyck, on the other hand, moved to the modern world, examining how conditions of modernity, postcoloniality, and globality fashion themselves in engagement with certain persistent imaginaries of Greece.
During the program, students enrolled in a Turkish language course and chose at least one elective course from a variety of disciplines at Boğaziçi University to help navigate their encounters in modern day Istanbul.
The Istanbul Center organized an orientation, field trips and a number of public events throughout the semester. These included a talk on "Pilgrimage: The Case of the Hajiis" featuring Associate Professor Valentina Izmirlieva from Columbia University, Department of Slavic Studies, a panel discussion on "Cultural Intimacy and the Crisis (of Patronage)" by Professor Michael Taussig, Columbia University, Department of Anthropology, a poetry reading on "Cyprus, Divided Cities, and the Geopolitics of Translation" featuring Professor Lawrance Venuti, Temple University, Department of English and Cypriot poet Mehmet Yashin; and a screening of Elia Kazan's "America America" at the Zografyan Greek School. In 2015, the program was taken by four Columbia undergraduate students and three students from Boğaziçi University.
In Spring 2016, the program was simultaneously co-taught by Professor Dimitrios Antoniou in New York and Professor Matthew Gumpert in Istanbul.
Since 2013, Columbia University has offered a joint summer program at Boğaziçi University for a select group of advanced undergraduate and graduate students to learn about the history, urban development, and historic monuments of the city of Byzantion-Constantinople-Istanbul. Directed by Professor Holger Klein, Department of Art History and Archaeology, the program consists of three courses and site visits designed to allow students to explore and understand Istanbul's modern topography. The program possesses a research and fieldwork component, which helps students gain practical experience in architectural site survey and documentation, still and panoramic photography, archival work, and issues of architectural preservation.
In summer 2015, the program was composed of three courses, "Architecture of the Sultans: Form, Function and Ideology in the Imperial Mosques of Istanbul" offered by Dr. Ünver Rüstem, Fari Sayeed Visiting Fellow in Islamic Art, Bye-Fellow of Pembroke College, Cambridge; "Byzantion – Constantinople – Istanbul: A City and its Monuments" offered by Dr. Nikolas Bakirtzis from the Cyprus Institute; and "Istanbul Heritage and Public Space" offered by Dr. Rachel Iannacone, an independent scholar. In 2015, three Columbia undergraduate students and five undergraduate students from Boğaziçi University were enrolled in the course.
Columbia University launched an intensive three-week summer program focused on democracy in June 2015. The program took place in Tunis and Istanbul and enrolled 14 Columbia students alongside 12 students from leading universities in Egypt, Lebanon, Tunisia and Turkey. Taught by Professor John Huber, Professor of Political Science at Columbia University, the program focused on the concept of democracy, the challenges of democratic transitions and consolidation, and trade-offs associated with different ways of designing constitutions and organizing democratic institutions.
The Center organized a series of lectures with renowned guest speakers including Professor Mustafa Aydın, Rector of Kadir Has University, Professor Fuat Keyman, Director of Istanbul Policy Center, Professor Binnaz Toprak, member of Grand National Assembly of Turkey, Ömer Madra, co-founder and editor-in-chief of the radio channel Açık Radyo, Professor Ersin Kalaycıoğlu, Sabancı University, and Yaman Akdeniz, an Associate Professor of Law at the Human Rights Law Research Center, Faculty of Law, Istanbul Bilgi University. The lectures allowed students to gain further insight on a number of current issues including the 2015 Turkish parliamentary elections, freedom of speech, the Kurdish issue and gender equality in Turkey.
The program is supported by the President's Global Innovation Fund and the Lee C. and Jean Magnano Bollinger Fellowship.
In January 2015, Kraft Global Fellows explored inter-faith dialogue in a program led by university Chaplain Jewelnel Davis.
Columbia Global Centers | Istanbul, in collaboration with the Office of the University Chaplain, designed a one-week program for Kraft Fellows' trip to Turkey. After the initial days spent in Ephesus, the fellows travelled to Istanbul to attend a series of meetings and visits to several religious and cultural sites.
Kraft Fellows visited the Office of Istanbul Mufti, the Istanbul Ecumenical Patriarchate, the Istanbul Armenian Patriarchate and the Chief Rabbinate in Istanbul. The fellows also participated in a Christmas Service at Armenian Surp Asvadzadzin Church in the Kumkapı district of Istanbul. Additional visits were organized to landmark sites such as Topkapi Palace, Hagia Sophia, Chora Church Museum among many others.
The program proved to be a unique opportunity for the Kraft fellows to explore religious pluralism and understand how diverse religious communities interact with each other in Turkey.
Nearly 40 Columbia Business School students joined the Chazen Institute's Global Immersion Program to explore how Turkey's startup scene has grown and evolved over recent years. Global Immersion Program classes bridge classroom lessons and business practices of a country besides the US. These three-credit classes spend the first half of the semester in New York prior to a one-week visit to the country of focus. During the immersion week, students have the opportunity to meet with business executives and government officials while working on team projects.
In preparation for the study visit, students spent six weeks in classes with Professor Jack McGourty, Director of Community and Global Entrepreneurship at the Columbia Business School, learning about the selected country's business environment, political context and other factors that influence its start-up culture. Over the course of their week in Turkey, students met with business leaders, visited start-up incubators, and connected with entrepreneurs who are operating at the forefront of innovation. The Istanbul Center hosted the students for a seminar with the distinguished Professor Soli Özel of Kadir Has University, who gave a lecture about geopolitical developments in the region. The Center also organized a panel discussion featuring specialists and entrepreneurs from Endeavour.
Columbia | SIPA - Global Executive Masters of Public Administration
Click HERE for exclusive content from Professor William B. Eimicke
---
Columbia Business School
Click HERE for: Free articles and webinars
---
Coursera 
Click HERE for a complete list of 21 courses (6 free courses). You can also learn more about each one the courses HERE.
---
EDX
Click HERE for a complete list of 34 free courses
Our Education Events
Event time is displayed in your time zone.
There are no events to show with the selected date.
There are no events to show.
See current events
September 28, 2022
The "Youth-led Advocacy Initiative for Global Citizenship, Responsibility, and Cooperation" project will soon kick off with two events in Istanbul.
August 20, 2022
On August 12, this year's Building Blocks Social Entrepreneurship Workshop for high school students ended with student presentations where they pitched their projects.
August 10, 2022
Columbia University's Global Center in Istanbul will continue the Voices of Emerging Scholars Program in Fall 2022 and Spring 2023.