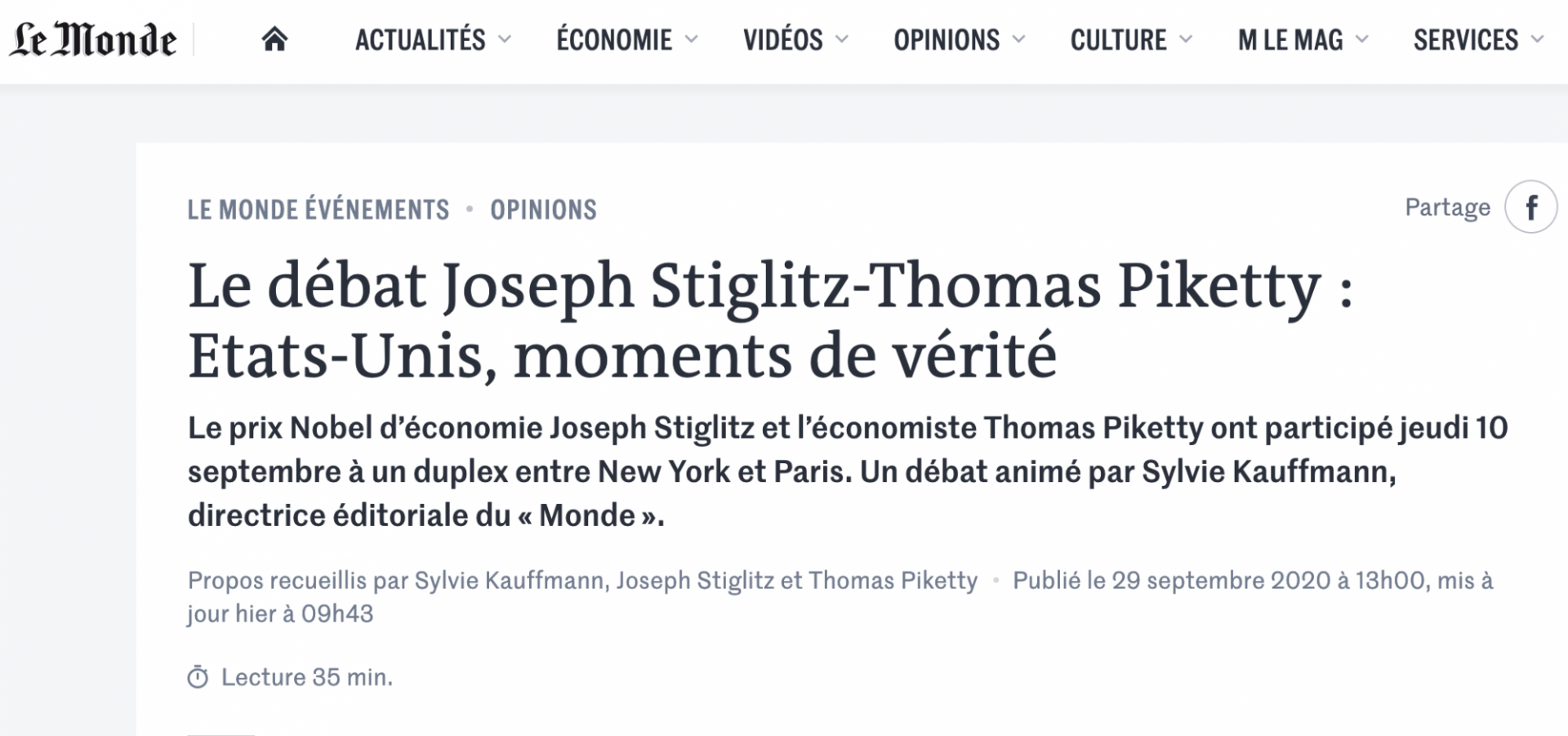 Le prix Nobel d'économie Joseph Stiglitz et l'économiste Thomas Piketty ont participé jeudi 10 septembre à un duplex entre New York et Paris. Un débat animé par Sylvie Kauffmann, directrice éditoriale du « Monde ».
October 6, 2020, Columbia Global Centers | Paris launches a new collaborative series of debates dedicated to the future of Europe, featuring leading scholars from Columbia and prominent creative writers, intellectuals, and journalists from the European Union.
This Month
Past News
All News
No more items to display.