Image Carousel with 4 slides
A carousel is a rotating set of images. Use the previous and next buttons to change the displayed slide
Slide 1: Investigative Journalism Course

Slide 2: Sheila Coronel

Slide 3: Presentation UDP, Ernest Sotomayor

Slide 4: Marina Walker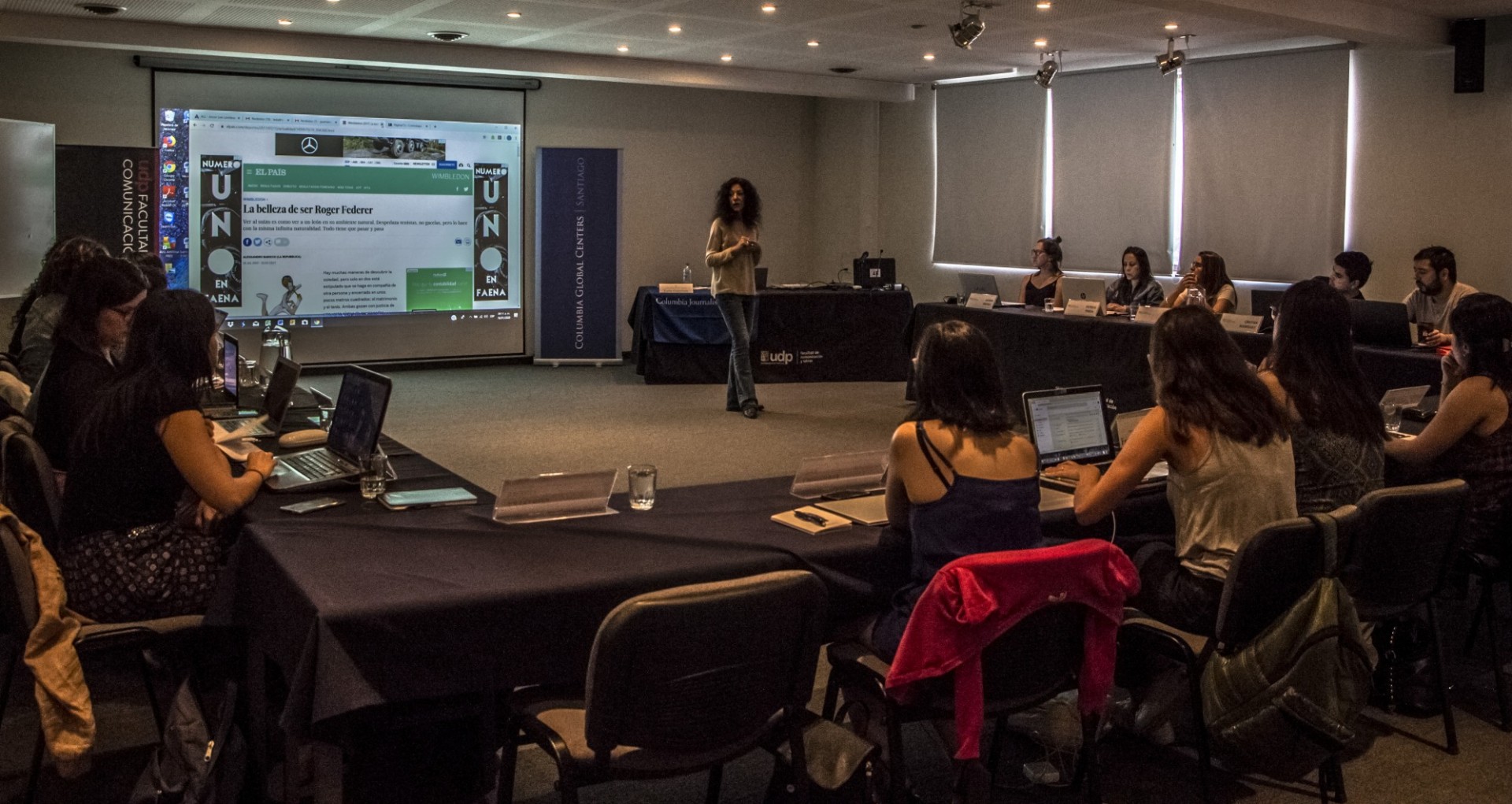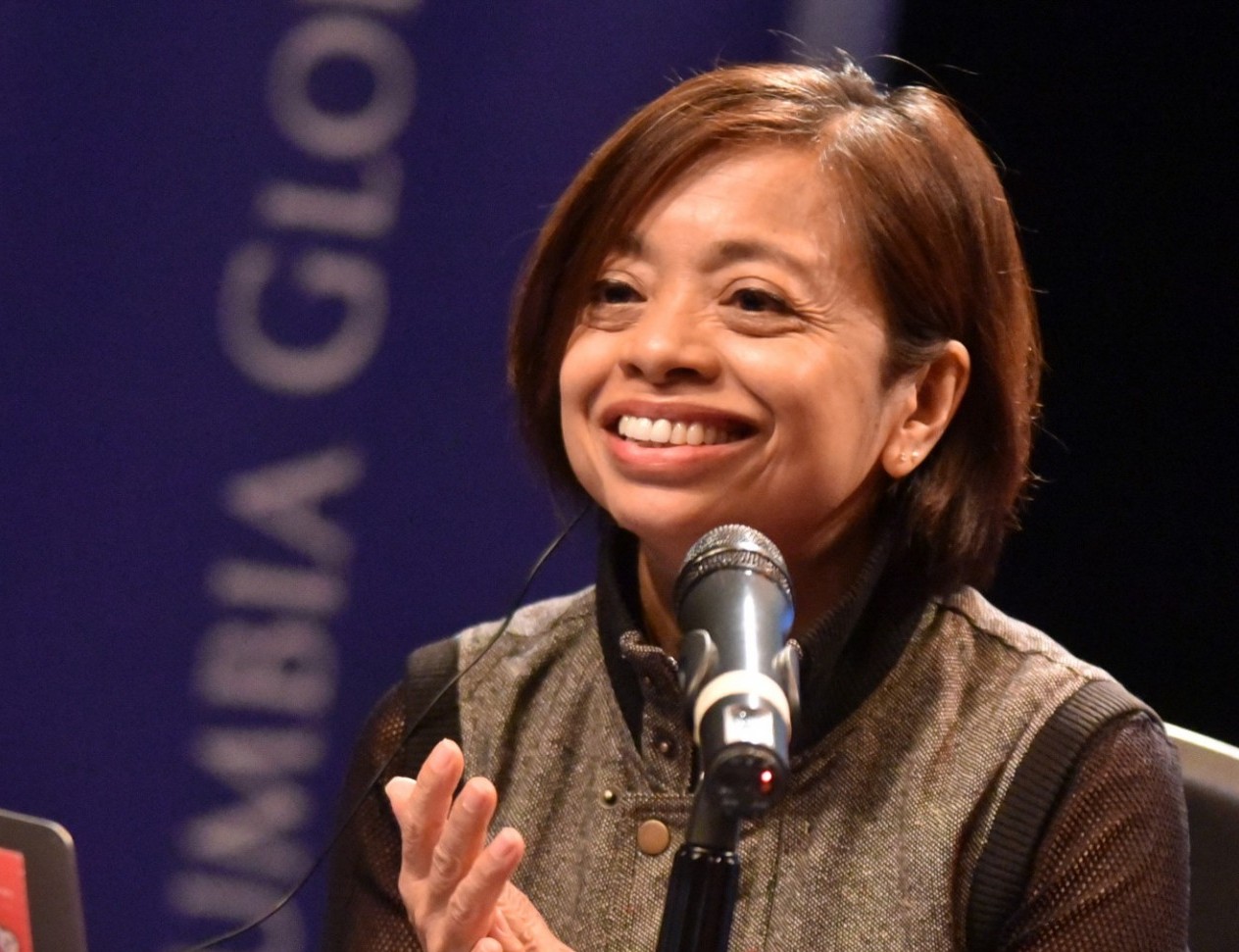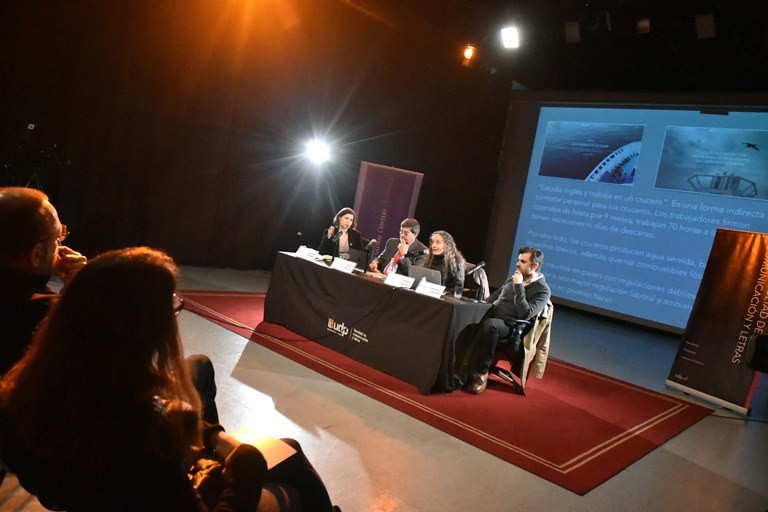 Previous
Next
Since 2016, the Santiago Center has worked with Columbia University's School of Journalism and the Journalism School at Chile's Universidad Diego Portales (UDP) to offer a series of conferences and workshops on "The Future of Journalism." In addition, it has supported Chilean professionals by granting fellowships to participate in courses on investigative journalism.
In May 2019, Sheila Coronel, Director of Columbia University's Stabile Center for Investigative Journalism, traveled to Chile to speak on How Investigative Journalism is Changing to Respond to Populism, Propaganda and Misinformation. "In a world where news reports are increasingly questioned amid flourishing fake news and misinformation campaigns on social media, ensuring a robust and healthy press is vital to the strengthening of democracy", she said in the conference.
Also, in March 2019, two Chilean journalists participated in the third version of the Investigative Journalism Course in Cartagena de Indias, Colombia, offered by Columbia Journalism School in association with Fundación Gabriel García Márquez para el Nuevo Periodismo Iberoamericano (FNPI). Ignacia Velasco Ibáñez, who works at Robot LaBot, and Jonathan Flores Belmar, who reports at BioBioChile, were awarded a scholarship by the Santiago Center to participate along with 15 other journalists from nine countries in Latin America. They learned investigative reporting techniques and methodologies from leading journalists in Latin America. The course was led by Ernest Sotomayor, Dean of Student Affairs & Director of Latin America Initiatives at the Journalism School.
During 2018, we held public events in the context of this ongoing series. In May 2018, Marina Walker, who directed the Pulitzer Prize-winning Panama Papers journalistic investigation, visited Chile for two days of workshops, lectures and press appearances. Also, Todd Gitlin - US activist, teacher and intellectual, and chair of the Columbia University School of Journalism's Ph.D. program in Communications – presented on "Journalism, Social Movements and the Reshaping of the Public Sphere."