Principal Investigator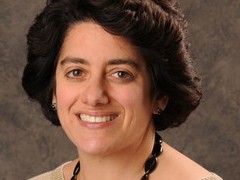 Project Description
Effective translation and uptake of research findings into practice is a major impediment in advancing global health. Implementation science (IS), or the study of methods to promote adoption and integration of evidence-based practices, interventions and policies into routine health care and public health settings, is posited as a pathway to achieving impact. Thus, building capacity to conduct IS research is a critical global priority.
The overarching goal of the proposed project is to advance the health of populations by training public health professionals in IS research, enabling them to effectively translate evidence-based interventions into policy and practice. Project objectives include: 1) conduct a training at Columbia Global Center-Nairobi; 2) structure a curriculum featuring experts from ICAP, Mailman, SEAS, and University of Nairobi (UoN) School of Economics; 3) build research partnerships and capacity between participants, CU, and UoN to design fundable IS studies; 4) engage students from CU and Kenya and undertake mentored research projects; 5) establish mentoring opportunities between Kenyan and CU researchers to support and advance research ideas into fundable grant proposals; 6) establish a cadre of public health professionals in sub-Saharan Africa that can lead teams and advance IS; and 7) create a model training institute that could be offered at multiple Columbia Global Centers.
The training institute will be an active, hands-on learning experience, in which trainees craft fundable IS research proposals. The institute will incorporate three phases, including a five-day face-to-face foundational workshop that provides an introduction to IS concepts and methods; weekly interactive web-based seminars, coupled with ongoing mentorship in the development of IS research proposals; and a three-day culminating workshop during which trainees share their research proposals for peer review.