Principal Investigator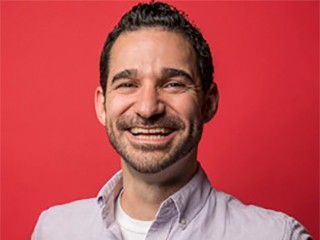 Project Description
The global crisis of forced migration is one of the defining humanitarian challenges of our time. Every minute an estimated 24 people around the world are forced to flee conflict, persecution and poverty.

Nowhere is this dynamic more vividly demonstrated than in the Sahel region, as many migrants undertake one of the most dangerous treks in the world – the crossing of the Sahara en route to Libya and then a boat ride across the Mediterranean to the promise of a new life in Europe. Their journeys are fraught with immense risk: migrants and refugees have reported being abducted, detained and tortured for ransom, raped, thrown off boats, or left in the desert.

In response to increasing levels of global migration to the European Union, member states, and nations and regional authorities along migration routes are implementing policies that result in negative protection risks for refugees and migrants. Despite reported death and human rights violations of refugees and migrants documented along the Sahel route, little reliable data exists to document the adverse outcomes faced by those migrating in this region.

This proposal outlines the second phase of a longitudinal mixed-methods research project aimed at improving documentation of human rights violations and mortality along migration routes in the Sahel. Building on the activities completed through the support of a 2018 PGIF planning grant and utilizing a multi-pronged and contextually-appropriate research program focused on quantitative and key informant data collection and analysis, the second phase will generate a rigorous body of evidence to inform policy and advocacy efforts in Europe and sub-Saharan Africa related to the Sahel migration. Ultimately this will help inform safer migration polices that protect the human rights and right to life of migrants and refugees on the move.
Events
Columbia Global Centers | Tunis (Rue Oum Kalthoum, Tunis, Tunisia)
There are no events to show with the selected date.
There are no events to show.
See current events