O Columbia Global Centers, em parceria com o No-Boundaries Committee, lançaram a 3ª Exposição Internacional de Arte No-Boundaries (Sem Fronteiras) de 2018 a fim de promover a conscientização global e a responsabilidade social em jovens cidadãos em todo o mundo. As obras selecionadas serão exibidas publicamente nas cidades-anfitriãs e o tema deste ano "Uma Árvore, Uma Cidade" propõe incentivar um melhor proveito do nexo entre cidades, árvores e natureza por meio da arte.
A proposta das mostras é construir uma plataforma internacional de arte e de educação visando conectar jovens artistas sem fronteiras de nacionalidade, de idiomas ou de cultura. Cada trabalho será exposto em galerias abertas ao público nas cidades-sede - Rio de Janeiro, Paris, Nova York, Nairóbi e Pequim - de julho de 2018 até janeiro de 2019, começando pela China.  Cada metrópole exibirá obras de arte originais selecionadas de crianças locais e das outras regiões participantes, além de apresentar as versões digitais das criações de jovens do mundo todo.
 "As exposições No-Boundaries exemplificam a missão educacional da Universidade de Columbia ao projetar o talento artístico de jovens de diferentes culturas que estão ativamente envolvidos com questões que impactam todos os povos, independentemente de sua localidade", declarou Safwan Masri, vice-presidente executivo responsável pelos Columbia Global Centers. "É uma oportunidade única de fomentar o poder das artes como uma lingua franca que conecta seres humanos além de fronteiras geográficas, linguísticas e culturais".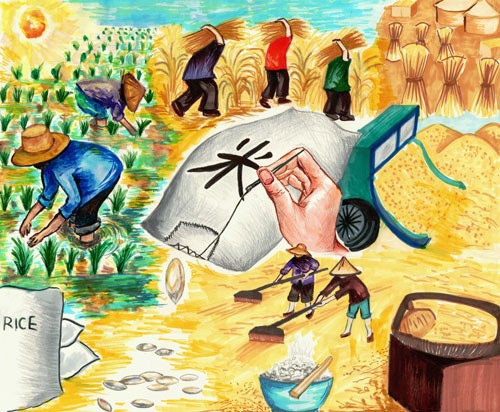 Cada exibição será acompanhada por uma série de palestras públicas e por atividades artísticas com acadêmicos e especialistas em educação infantil. O objetivo é promover um aumento da compreensão dessa nova geração sobre proteção ambiental, ampliar o senso de conscientização global e incentivá-la a expressar suas ideias por meio de arte e de ações.
"Esperamos engajar cidadãos globais socialmente responsáveis e conscientes que possam impactar no futuro com perspectivas diferenciadas por meio da educação em artes visuais", revelou Baitong Yan, fundadora da No-Boundaries.
A exposição não é uma competição. Todos os participantes, desde o jardim de infância ao ensino médio em todo o mundo, serão incentivados a enviar suas obras de arte. As inscrições ficarão abertas até 1º de junho deste ano. Para obter informações sobre os procedimentos e as datas de apresentação, visite http://www.noboundariesartshow.org/en/ (em inglês).
No Brasil contamos com o apoio da Unibes Cultural na divulgação da chamada para participação, especialmente com instituições de ensino da rede estadual de educação de São Paulo e entidades de proteção à criança e ao adolescente. Bruno Assami, diretor executivo da Unibes Cultural integra o Advisory Board do projeto cujo papel é escolher as artes brasileiras que serão exibidas em Pequim, Nairobi, Nova Iorque, Paris, Rio de Janeiro e São Paulo.
"Queremos compartilhar em nossa rede de parceiros o desafio que esse projeto propõe para esses jovens cidadãos: o de despertar para a formulação de um pensamento integrador, sem fronteiras e que promove um novo olhar para a agenda global."
SOBRE NO-BOUNDARIES
O Comitê No-Boundaries foi criado em 2015 por Baitong Yan, enquanto estudante da Teachers College, Universidade de Columbia. Baitong criou uma plataforma de educação internacional para engajar gerações futuras a se tornarem cidadãs globais socialmente responsáveis e conscientes por meio de programas de educação artística. Educadores de arte e especialistas de todo o mundo formam o conselho e buscam proporcionar programas acadêmicos sólidos para jovens de diferentes culturas.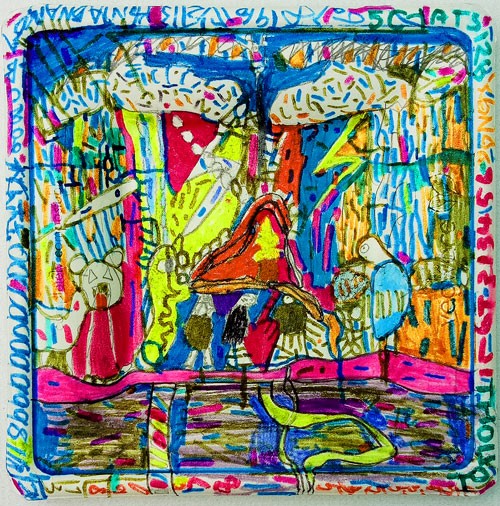 SOBRE OS COLUMBIA GLOBAL CENTERS
The Columbia Global Centers promote and facilitate the collaborative and impactful engagement of the University's faculty, students, and alumni with the world, to enhance understanding, address global challenges, and advance knowledge and its exchange. The Global Centers, as envisioned by President Lee C. Bollinger, were founded with the objective of connecting the local with the global, to create opportunities for shared learning and to deepen the nature of global dialogue.
Under the leadership of Professor Safwan M. Masri, Executive Vice President for Global Centers and Global Development, the nine Global Centers are located in Amman, Beijing, Istanbul, Mumbai, Nairobi, Paris, Rio de Janeiro, Santiago, and Tunis. This network forms the core of Columbia's global strategy, which is to expand the University's ability to contribute positively to the world by advancing research and producing new knowledge on the most important issues confronting our planet.
The Columbia Global Centers engage regional experts and scholars and encourage teaching and research across disciplinary boundaries. Some of the Centers' programs and research initiatives are country-specific, some regional, and an increasing number are multiregional, even global. The Columbia Global Centers are now well immersed in their local regions, and in a position to further leverage their contacts and expertise on behalf of the Columbia community.
SOBRE COLUMBIA GLOBAL CENTERS | RIO DE JANEIRO
O Columbia Global Centers | Rio de Janeiro é o escritório de representação e um centro de programas e iniciativas da Universidade de Columbia que trata de temas globais de relevância em todo o Brasil. O Centro contribui para o ambiente acadêmico e de pesquisa do país, além de permitir que os membros da comunidade de Columbia conheçam e explorem oportunidades de intercâmbio com a comunidade acadêmica e de negócios locais. O Centro tem uma ampla rede de contatos e trabalha em colaboração com universidades, organizações não governamentais e instituições públicas para desenhar e implementar programas inovadores que visam melhorar a compreensão dos desafios globais através de uma perspectiva transdisciplinar, transcultural e aplicada. O centro promove eventos, seminários e cursos envolvendo seu corpo docente e parceiros visando uma rica troca de conhecimento, pessoas e ideias no campus da Universidade de Columbia bem como nas principais cidades do Brasil.
RELACIONADOS
April 06, 2018
Como promover a conscientização e o engajamento de jovens de diferentes culturas para que possam impactar no futuro? Para Baitong Yan, fundadora da organização não-governamental No-Boundaries, a resposta está na arte. Instigar a criatividade e a imaginação de crianças e de adolescentes para retratar seus pontos de vista sob uma questão relevante inspirou a ex-aluna da Teachers College, da Universidade de Columbia, a criar uma plataforma internacional de arte e de educação visando conectar jovens artistas sem fronteiras de nacionalidade, de idiomas ou de cultura.