Urban Works Innovation Challenge 2020-2021 Winning Startups
Persapian Technologies
This is an Indian Council of Medical Research-certified sanitization and disinfection solution, particularly against viruses, including the coronavirus, most suitable for large-scale enclosed spaces.  The team's competitive advantage is that its product is safe for use as compared to chemical-based disinfectants. The solution finds its best applicability in commercial office establishments.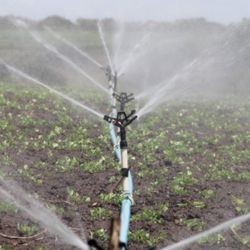 Urdhvam Environmental Technologies
This startup recharges dry or defunct borewells and provides water for use in industrial or agricultural settings.  Given the acute problem of water shortage facing urban India and the depleting groundwater reservoirs in peri-urban areas, the solution is both timely and apt for reducing the burden on freshwater resources.
Bandhu Urban Technologies
This company is designing an employment portal for laborers in megacities of India who migrate from villages or small towns due to the uncertainty of agricultural earnings.  The app enables workers to build their profile and make informed choices, while helping employers connect to a reliable workforce.