Columbia Global to highlight World Refugee Day June 22
Columbia Global to highlight World Refugee Day and the plight of millions around the world forced to flee their homelands.
June 16, 2023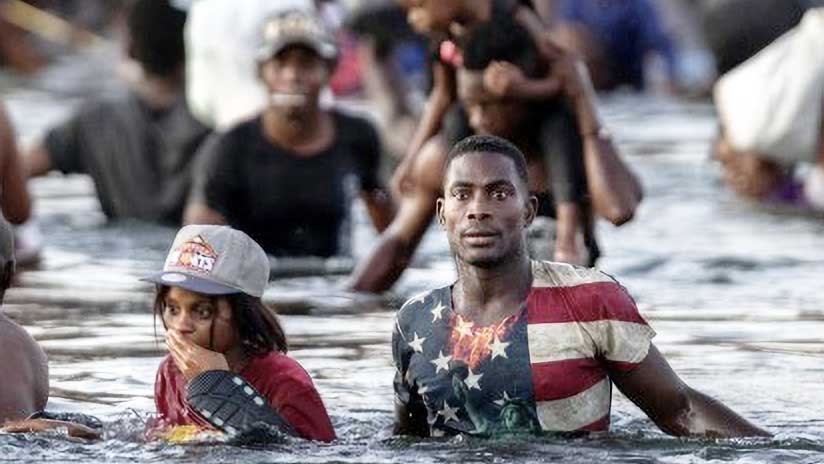 As World Refugee Day approaches, the number of people who have been forced to leave their home countries is at an all-time high – more than 110 million according to estimates by the United Nations – and the number is expected to continue to rise.
Columbia University's commitment to what has grown to become one of the most pressing global issues has taken many forms: including scholarships for displaced students and scholars; establishing the Committee on Forced Migration in 2018; organizing numerous panel discussions to highlight the issues and raise awareness; and creating a postdoctoral fellowship at the Amman Center. In addition, several schools have formally dedicated initiatives to the issue including the School of Public Health, the Climate School's Climate Mobility Network, the Law School and the School of International and Public Affairs.
World Refugee Day: Hope, Opportunities & Challenges for International Protection
Columbia Global will honor World Refugee Day – established by the United Nations in 1999 to galvanize international action on forced migration – with an expert panel discussion organized with the assistance of the Committee on Forced Migration, which serves as a platform to engage, support, and share information across Columbia University's community of faculty, students, and staff on issues related to forced migration.
Scheduled for June 22 at 4:30 p.m. EST online, Hope, Opportunities & Challenges for International Protection, will host a diverse group of refugee advocates and experts. See the event listing here. 
Wafaa El-Sadr, executive vice president for Columbia Global, will deliver welcoming remarks.
Columbia is uniquely positioned to address the challenges and increase the world's attention on the issue, said Kian Tajbakhsh, who will provide opening remarks before the panel. As senior advisor at Columbia Global, Tajbakhsh works on university-wide initiatives focused on global migration and is the Coordinator of the Committee on Forced Migration.
"We seek to bring awareness to the fact that the scale of the crisis of refugees, asylum seekers and forcibly displaced populations is estimated to intensify over the next few years," said Tajbakhsh, who is a fellow and professor of International Relations with Columbia's Committee on Global Thought. "It requires increased attention by experts across many disciplines."
Tajbakhsh sees hope for the issue in the form of the attention brought to it in 2018 when the UN member states affirmed the Global Compact on Refugees and the Global Compact for Safe, Orderly and Regular Migration.
"This provides the critical legal basis around which international political will can and must be mobilized enforcing the norms and objectives of the Global Compacts through the engagement of multilateral organizations, governments, civil society and the private sectors," he said.
Ruven Menikdiwela, director of the New York Office of United Nations High Commissioner for Refugees, will also provide opening remarks. She spoke recently of the role institutions of higher education have in supporting refugees and all forcibly displaced people.
"More than 110 million people have been forced to flee war, persecution, or human rights abuses," she said. "While this number represents a dramatic increase from the year prior, solutions exist. The Global Compact on Refugees provides a blueprint for a whole-of-society approach to address forced displacement and universities have a critical role to play. Including refugees, particularly in higher education systems, helps protect and support refugees and allows communities to benefit from their diverse talents and skills. Columbia University, through their scholarship program for displaced students, is demonstrating how to welcome and further empower scholars and students forced from home."  
The panel will be moderated by Daniel Naujoks, director of the International Organization and UN Studies specialization at Columbia's School of International and Public Affairs. He has published widely on the effects of migration on social, economic and political development, ethnic identity and the role and genesis of public policies.
Speakers include:
Ruven Menikdiwela, director of the office of the United Nations High Commissioner for Refugees in New York
Tetiana Kotelnykova, Columbia University student and a recipient of the Scholarship for Displaced Students
Wael Haffar Habbal, director of The Syrian and Greek Youth Forum and a Columbia University Obama Foundation Scholar (2022-2023)
Ayla Bonfiglio, regional head for Eastern and Southern Africa at the Mixed Migration Centre (DRC Danish Refugee Council)