Columbia Presence in Conference on Gender Equality in the Energy Sector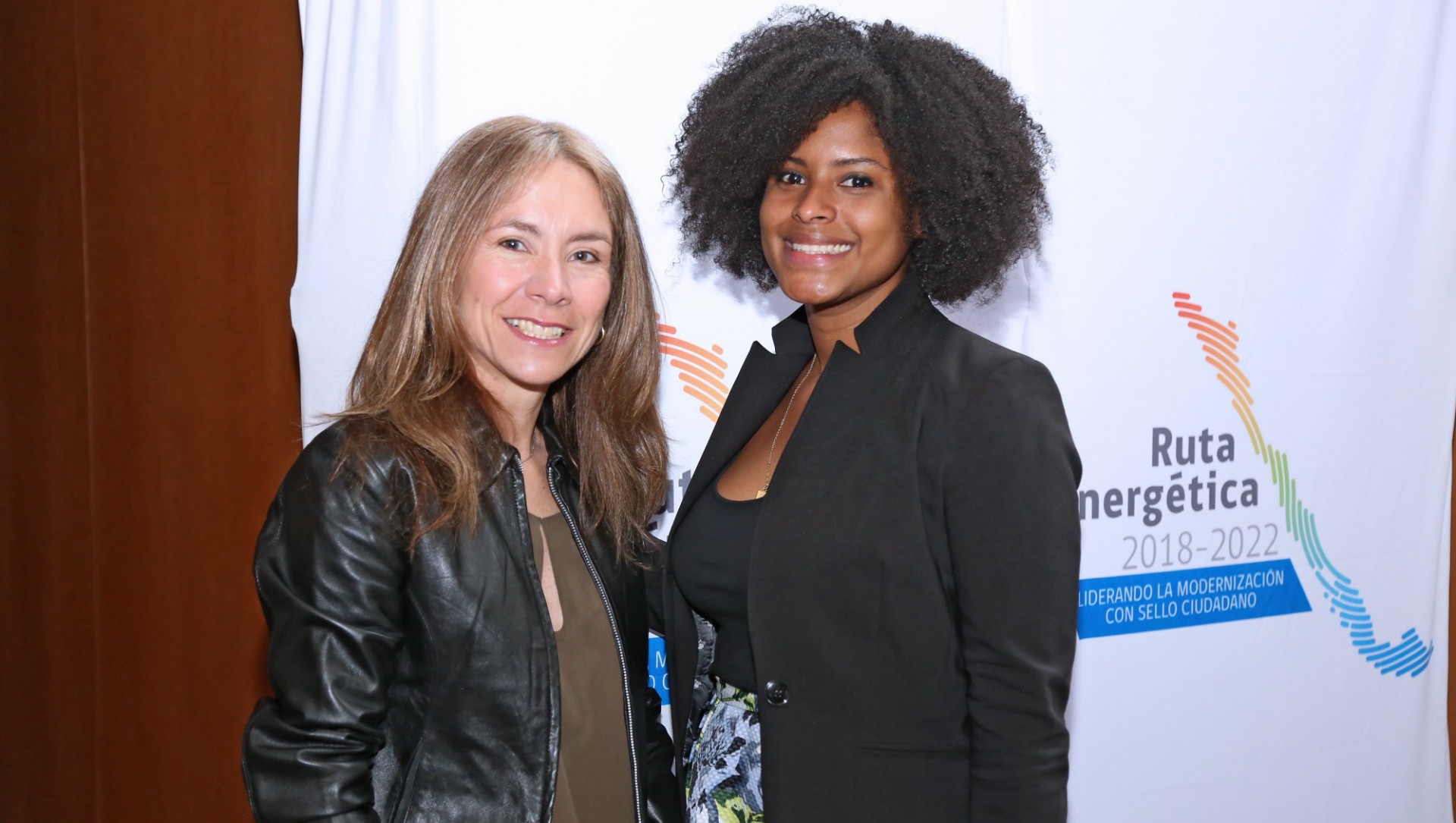 Jully Meriño, Director of the Women in Energy Program at Columbia's Center on Global Energy Policy (CGEP), participated the "Energía + Mujer" conference together with several representatives from international institutions, government and organizations working to bridge the gender gap in the energy sector. The conference, looking to promote public policy and gather best practices, was kicked off by Chile's Ministers of Energy Susana Jiménez, and Women and Gender Equality, Isabel Plá.
"These types of activities are important because they invite women to look at careers that for a long time have been distant to us", said Minister Plá, who highlighted the work being carried out by Minister Jiménez and the power industry "in the task of leveling the playing field and encouraging women in our country to enter the world of energy".
During the first session entitled "International actions and alliances to promote the insertion of women in clean energy", Meriño insisted on the need for early education for girls in the sector, offering enhanced educational programming and establishing initiatives that can be replicated in order to raise the visibility of women, as the current lack of interest among them leads to lack of female applicants.
The Women in Energy (WIE) Program looks to accomplish this by offering small group meals to discuss related issues, as well as WIE public events, site visits, leadership development workshops, networking mixers, internship stipends, Women in Energy podcasts and fellow student group support, the WIE Program Director noted. In turn, in order to get more women interested in energy work, companies could offer gendered job descriptions and focus on more family-supportive policies, she added.
For the future, WIE's strategic initiatives include organizing related workshops and seminars, offering professional development to non-students, facilitating the pipeline of potential female employees for energy companies, creating an "Energy Women's Resource" list and launching venture capital competition for women-owned energy startups, she said.
Other participants in the session, moderated by Carlos Finat, Executive Director of Chile's Renewable Energy Association (ACERA), included Annette Hollas of the Clean Energy Education and Empowerment (C3E) Initiative, Virginia Snyder from the Inter-American Development Bank (IDB), Cecilia Tam from the International Energy Agency (IEA), and Maricel Marion Sauterel from UN Women.
The second session reviewed public policies and governmental action for the promotion of women in the clean energy sector and included presentations from government officials and experts hailing from Austria, Brazil, Italy, Sweden and Uruguay.
About the Center on Global Energy Policy: CGEP's mission is to enable public and private sector leaders to make more informed choices about the world's most pressing energy issues by providing an independent, interdisciplinary, and nonpartisan platform for insights and data-driven analysis, convening and information sharing, education and training, and actionable recommendations on the current and future global energy system.
CGEP's Women in Energy: The Women in Energy program elevates women in energy by advancing equality and opportunity.  WIE seeks to address institutional barriers to entry, help organizations and companies to improve retention, and empower women to achieve career growth through educational programming, enhanced visibility and broader networks.
To see the Pictures Gallery click here.