EMBA Students Spend a Week in Chile Studying Technology, Strategy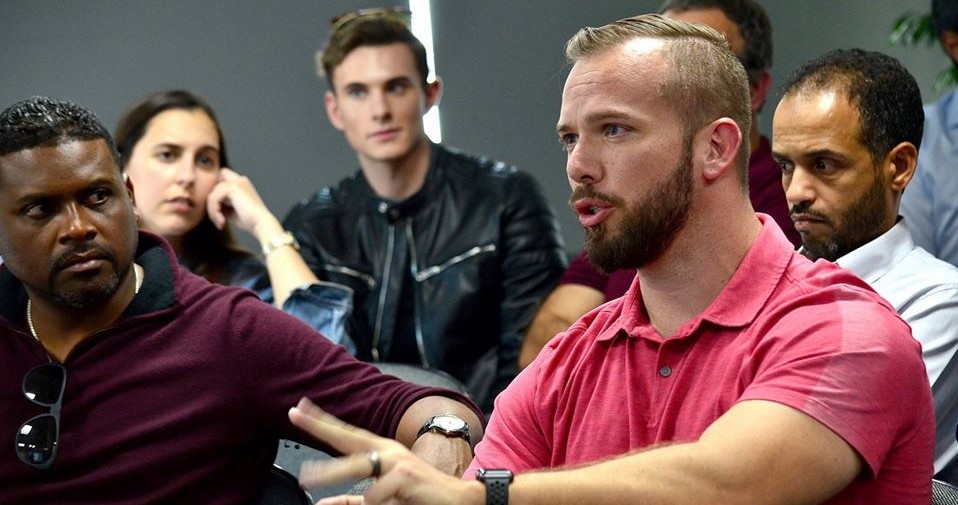 In mid-December, a group of 37 Executive MBA-Americas (EMBA) students from Columbia Business School (CBS) traveled to Chile for a week-long in-field seminar that focused on technology and operations strategy.
The symposium – led by CBS Professor Medini Singh, Senior Lecturer in Discipline in Business Decision, Risk and Operations, and joined by Declan McCarroll, Director of EMBA-Global and EMBA-Americas - included daily case studies of different companies in the morning, followed by high-level meetings in the afternoon and networking at night.
"Our purpose is not only to teach something in a structured way, but also to learn first-hand about the culture, the business, the challenges, where the country is going. We do this in a different country each year," said Singh. "We look to learn about the environment, in this case about technology and the strategy of the different companies. My own learning in this has been enormous. To see what is different about the countries, what is common, and that adds to our understanding."
Meetings with companies included financial holding Grupo Security, retailer Falabella, metals multinational ME Elecmetal and vineyard Viña Santa Rita. Mid-week the students also attended presentations from alumni of the CBS Entrepreneurship and Competitiveness in Latin America (ECLA) program. These included:
- Enrique Celedon (ECLA '19) who presented on his industry 4.0 technology startup Locke
- Nicolas Guiloff (ECLA '17) and Raul Undurraga (ECLA '17) who spoke about their data-driven retail intelligence provider Intelligenxia
- Roberto de Mizrahi (ECLA '15) who expounded on real estate development firm Grupo Araucana
- Roberto Opazo (ECLA '18), who spoke about his electronic payment handler Khipu
The EMBA delegation arrived in Chile shortly after the outbreak of social protest over inequality. "We were anxious about this trip happening or not. We've been surprised at how resilient Chile is, by the optimism of the people that things will be fixed, they'll get back on their feet," Singh noted. "But in the presentations, we're finding out that the disruptions run quite deep. And in some way this disruption let us dig in deeper to the history of Chile and why this has happened, because it gives us an opportunity to learn how they got here, the evolution of the country, that otherwise we would not have been able to see. It's much easier to get engrossed in where we are, rather than where we have been."
"We were looking to answer the question: What is special about doing business in Chile?" added EMBA candidate Juan Pablo Garrido, who also helped to coordinate the trip. "One of the main takeaways was that despite the context that Chile is going through, the institutions are solid and the economic model was that which allowed for the development of both the country and its companies."
Professor Singh thanked the Santiago Center for its work in arranging the Entrepreneurship Panel and other visits: "This course would not have been possible without their efforts and help."
Use this link to access the photo album of the visit.