Interview with Sonia Goldenberg, winner of the Columbia J-School Alumni Award 2023
The trailblazing journalist and documentary filmmaker was honored alongside six other fellow Columbians during the Alumni Weekend in April.
May 15, 2023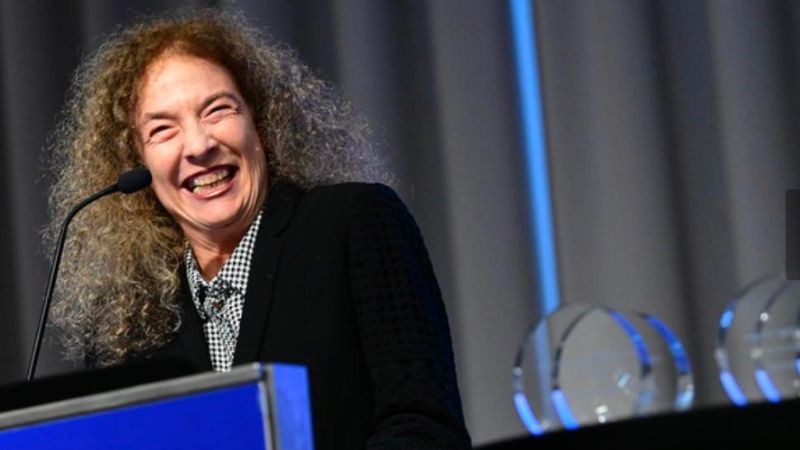 Sonia Goldenberg (JRN'80), a Peruvian journalist, documentary filmmaker, and New York Times columnist, recently visited New York to participate in the Columbia Journalism School Alumni weekend held on April 28-29, 2023. The weekend featured various events including lectures, panels, and the Alumni Awards Ceremony, where Goldenberg was recognized alongside six other accomplished J-School graduates.
In the interview below (originally published by Journalism School), Goldenberg shares her insights on her time at Columbia, her career journey, and offers valuable advice to the aspiring journalists of the newest generation.
What is your favorite memory of the J-School?
I vividly remember a boat ride on the Hudson with a jazz band with all our teachers and classmates on our first day in school. Memorable evening. The next day the party was over and we worked around the clock, running around the city like crazy, and writing fast, without much sleep, not sleeping at all in my case more than once. Also memorable was a visit to The New York Times, in 1979. Half of the newspaper was turning digital; the other half was still ancient print. Fascinating to watch.
Which story or project are you most proud of and why?
Reporting of the first town that was taken over by the Shining Path terrorists and the first TV story in Peru on forced disappearances by the army in the Emergency Zone under military rule. They took guts and had an impact. I am proud of my first book, years of work. The most memorable moments were receiving an award from Gabriel García Marquez himself for my documentary Memories of Paradise. Also, winning Best Foreign Documentary from Female Eye Film Festival in Toronto and Artistic Vision Award from Big Sky Film Festival in Montana for my last film Following Kina. Making documentaries in Peru is a labor of love, just finishing them takes persistence from beginning to end. So, these awards mean a lot to me. Teaching how to make documentaries to young Peruvians. My youngest student is an extremely talented filmmaker now, she is my pride. Taking the murder of my Peruvian colleague Hugo Bustíos to the Inter American Human Rights Court when I was director of the Committee to Protect Journalists. The case was one of the very few cases reopened in Peru after the Truth Commission published its report. The case is still on trial, however, and I hope justice is served at last this year. And lastly, my two front pages in The New York Times.
What advice would you give to the next generation of J-Schoolers?
I'd say be passionate, be determined, be curious, be critical, and above everything else, enjoy the ride. And I want to add this because it might help someone: J. School was very hard for me. I had virtually no experience, my English was not good enough so I struggled. It is hard at the beginning. So just stick to it, don't give up and you'll be fine.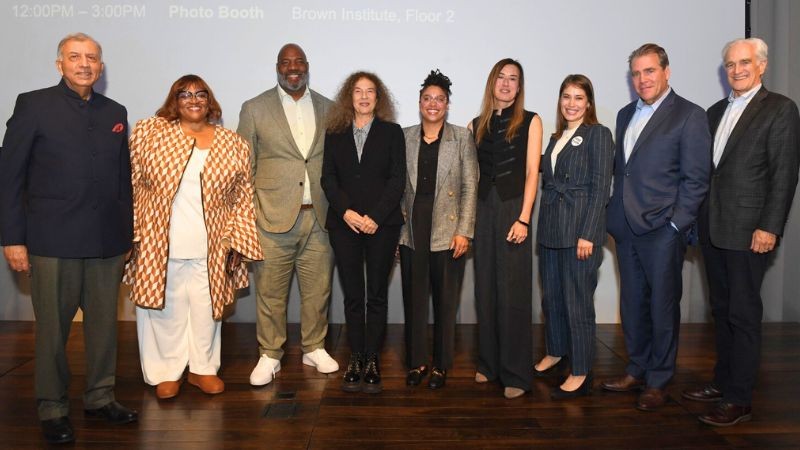 Fellow honorees were Shuja Nawaz (JRN'73), founding director and current distinguished fellow at the Atlantic Council's South Asia Center; Eugenia Harvey (JN'83), chief diversity, equity and inclusion officer and executive producer at WNET; Charles Sennott (JRN'86), founder and editor-in-chief of The GroundTruth Project; Gina Chua (JRN'88), executive editor at Semafor; Valerie Hopkins (JRN'13), Moscow correspondent at The New York Times covering Russia and the War in Ukraine; and Anika Navaroli (JRN'13), Practitioner Fellow at Stanford PACS who is receiving the Courage award–a special citation for her bravery as a whistleblower at Twitter.