Ira Deutchman Connects with Istanbul's Film Scene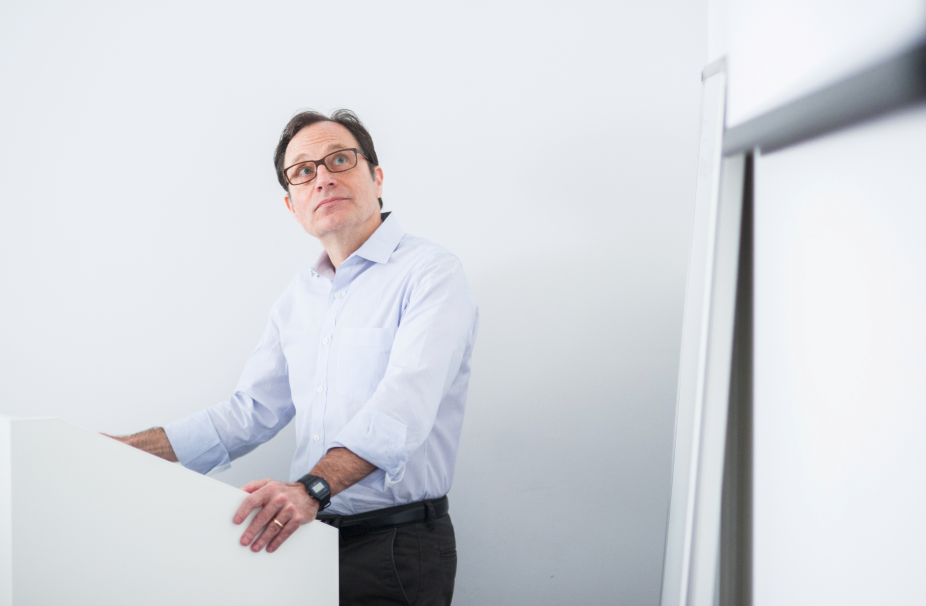 Columbia University's School of the Arts Film Program Chair and Professor Ira Deutchman enjoyed connecting with Turkey's up-and-coming  film scene when he visited Istanbul from March 19 to 22.
Columbia Global Centers | Turkey invited Koç University and a group of Columbia film school graduates to collaborate in designing the program with the School of the Arts, which combined a lecture for Koç University students, a workshop on the "Art of Pitching" and a public event with leading voices from Istanbul's film community.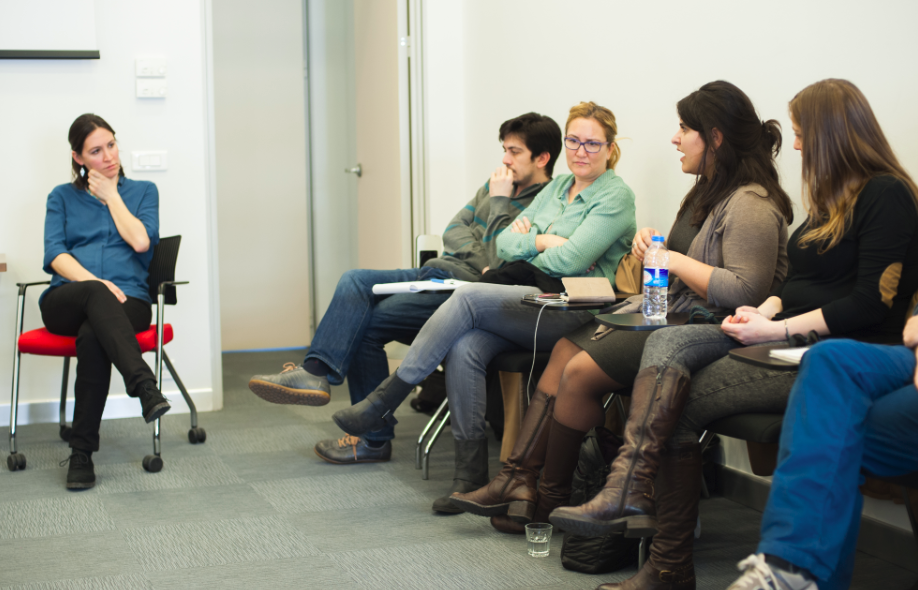 First he gave a lecture to an audience of 70 students at Koç University on "The Medium is the Message," holding their attention for a full 2.5 hours.  
"Ira Deutchman's speech in Koç Uni was mind-blowing!," @meldasener Tweeted, "perhaps especially for a law school student with a passion for cinema."
On Friday, March 21, Professor Deutchman came together with 30 young filmmakers for a one-day workshop in which he offered one-to-one coaching for 16 film projects currently in the works. Projects ranged from film noir to psychological thriller to the more ubiquitous art film genre.  The Istanbul Center had received a total of 48 applications for the workshop, a healthy indication of the interest and excitement in connecting with Columbia expertise and programs.
And finally on Saturday, March 22, a two-hour public discussion on new distribution models gave Prof. Deutchman the opportunity to converse with a wider audience of about 70 people.  The event brought together leading figures from the film sector in Turkey, including Imre Tezel of Başka Sinema, Emre Akpınar of Kurmaca Film, Lara Büyükcivelek of Digitürk, and Yamaç Okur of the Screenwriters Guild. Together they discussed trends and strategies in the marketing of indepedent films, focusing on the importance of new forms of curation.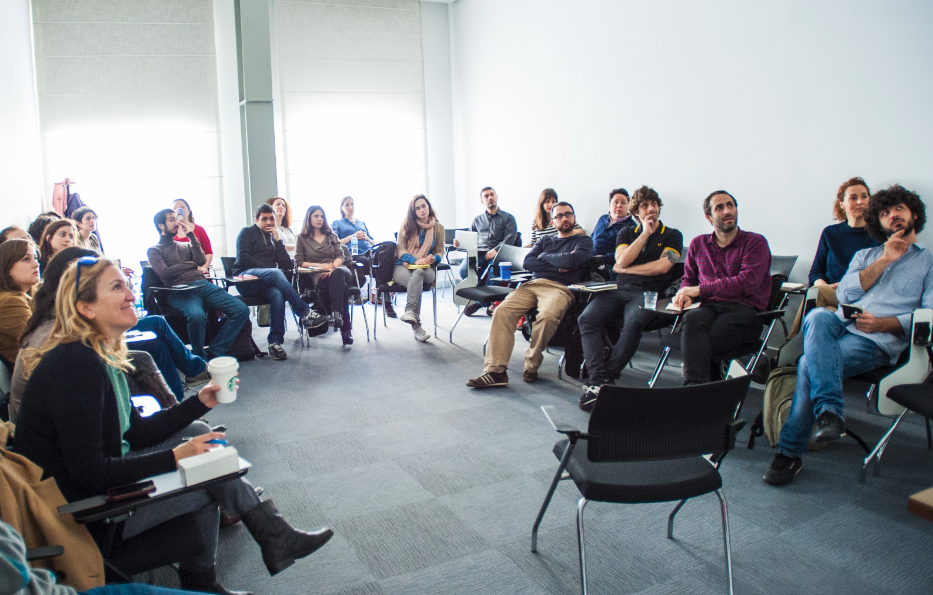 While in town, Deutchman also met with the director of the Istanbul Foundation for Culture and Arts film program and with the director of the !F Istanbul Independent Film Festival to discuss possibilities for future collaborations.  Several School of the Arts professors have been involved in !F events in the past, including last year's Sundance Lab (Katherine Dieckmann) and the closing panel of !f in February which featured Michael Hausman.
The Istanbul Center and School of the Arts are back in the kitchen hoping to cook up more programs in the future.