In Memoria: Don Melnick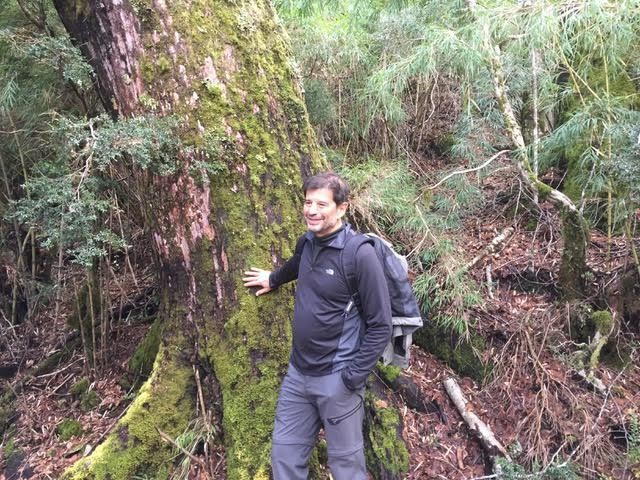 Columbia University celebrate the life and mourn the passing of Professor Don J. Melnick, Thomas H. Morgan Professor of Conservation Biology. Prof. Melnick's life and work has been a force for advancing science and securing environmental sustainability around the world.  He died on April 18th 2019 at the age of 65.
Melnick has been one of Columbia's most well-known and beloved leaders in the sciences, especially for his contributions to the growth of environmental biology on campus, in the region, and internationally.
He joined Columbia University's faculty in 1982, initially in the Department of Anthropology. He was widely recognized for his expertise in primate population and evolutionary genetics, using what were then cutting-edge methods seldom applied to wild animal populations. His early work focused on the population genetics, social behavior, dispersal, and evolutionary diversification of primates. Over the years of his research, in some of the most remote and wild regions of the world, he became increasingly concerned with the fate of primates in the wild. His concerns eventually expanded to all animals and habitats and, thanks in part to the generosity of The V. Kann Rasmussen Foundation, Melnick spearheaded the formation of the Center for Environmental Research and Conservation at Columbia, bringing together partners at the American Museum of Natural History, the New York Botanical Garden, the Wildlife Conservation Society, and the Wildlife Trust (now EcoHealth Alliance).  The participating members of this extraordinary consortium, united in their missions to study and preserve the living world, expanded research and education in conservation at Columbia and around the world.  Later, Melnick helped create the Department of Ecology, Evolution, and Environmental Biology, and joined its faculty in 2001.  Three years later, he helped to bring the Annual Meeting of the Society for Conservation Biology to New York City.
Throughout his career, he was passionate and dedicated to education and teaching. He contributed not only to undergraduate, graduate, and executive education programs throughout Columbia, but also to K-12 environmental education here and abroad. He helped develop the Frontiers of Science program as part of the Columbia Core, and served on its Executive Committee and as its Chair since 2011. He also served as Professor-in-Residence at Schapiro Hall (1988-1994) where he interacted with many students. He has taught and inspired thousands of students throughout his career.
His work is internationally recognized, having been asked to co-chair the United Nations Environmental Sustainability Task Force (2002-2005), being elected to the Fellows of the American Association for the Advancement of Science (2010), and recently to the Council on Foreign Relations (2019), among other honors.
The legacy of his work will endure through our department that he helped to create, through his influential work in biological anthropology and conservation biology, through the thousands of students he has taught, and in the hearts and work of countless numbers of people here and abroad. Melnick dedicated his life to the advancement of our understanding of the social and natural sciences and how to leverage this knowledge, through research, teaching, and practice, to make real-world progress in tackling some of humanity's most pressing environmental problems such as biodiversity loss and climate change.
Melnick was born and raised in New York, and is survived by his spouse, Mary Pearl, Dean of Macaulay Honors College, their two children, and a grandson.