Building Capacity in Nursing Education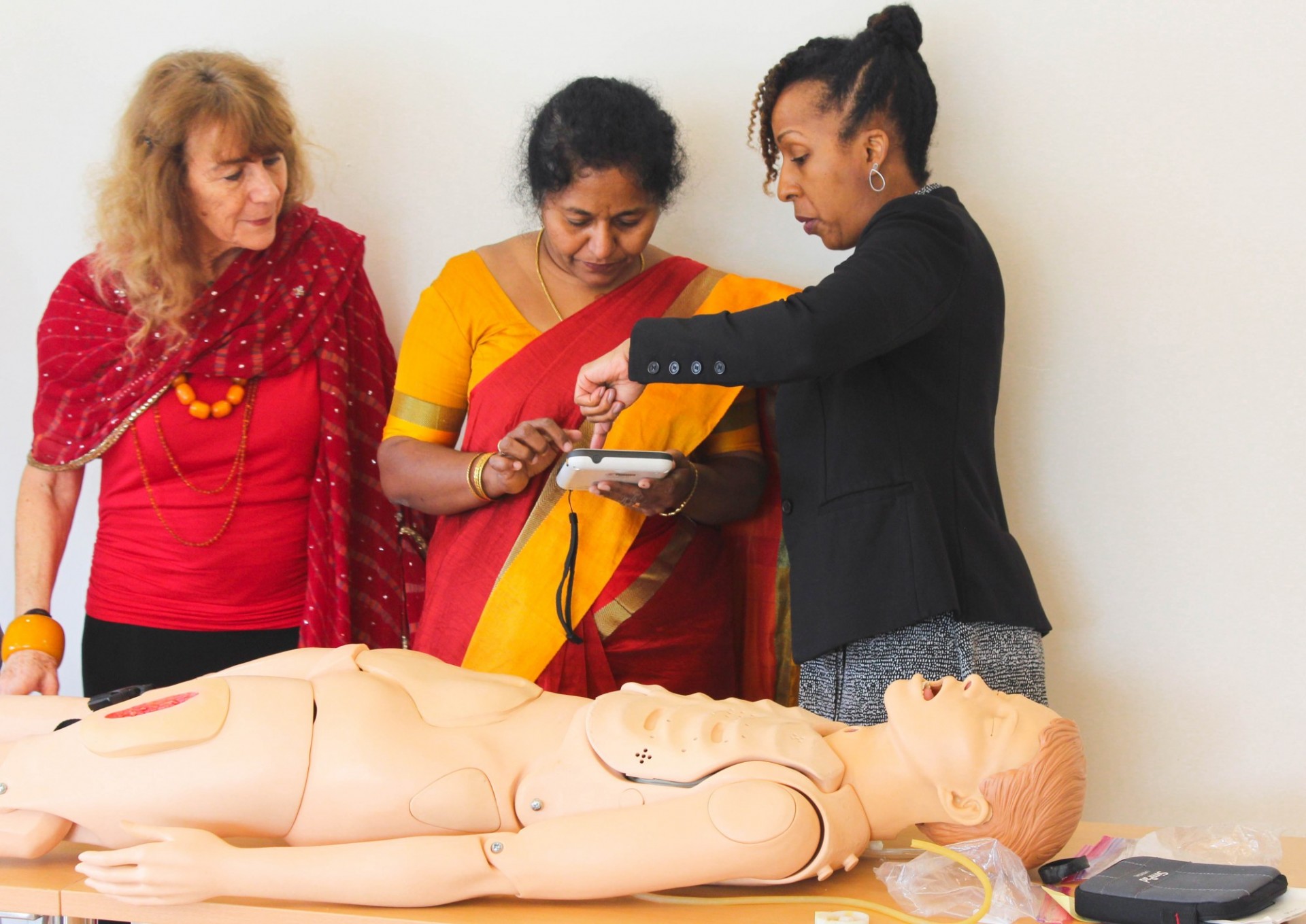 More than 400 million people lack access to essential health services around the world, and nurses, the largest cadre of healthcare providers globally, are key to addressing such health disparities, emphasized Professor Jennifer Dohrn from the Columbia School of Nursing in a symposium entitled Technologies of Care: New Directions in Nursing Education organized by Columbia Global Centers | Mumbai on December 12, 2019.  The symposium is part of a President's Global Innovation Fund grant that aims to share knowledge on simulation learning methods and form a network of professionals working on improving nursing education in India.  It was attended by the heads of leading nursing education institutions from the Mumbai region, along with professors and staff from Columbia University's School of Nursing.
Professor Dohrn, who is also Assistant Dean of the Office of Global Initiatives at Columbia Nursing, opened the symposium by describing how the school had developed its approach to nursing education to meet the needs of the hour.  She emphasized the incorporation of simulation-based methods through the use of new technologies and experiential learning.  Simulation-based education is increasingly being recognized as an effective nursing education modality that can enhance key competencies by replicating clinical scenarios and allowing students to gain hands-on experience, bringing theory to life.  Columbia's strength in simulation-based learning, with a new Simulation Center, is being leveraged to drive its growing partnerships in India, with a vision to start simulation-based trainings in the state of Maharashtra. 
To demonstrate how simulation-based methods were integrated into curricula at Columbia Nursing, Professor Kellie Bryant, Executive Director of the Simulation Center at Columbia University, presented different case scenarios.  Speaking about the benefits of these cutting-edge tools, she emphasized how they promoted patient safety by reducing risk and error, increased clinical competencies and confidence, standardized settings and assessment platforms, improved critical thinking and management of complex situations, and fostered better communication and teamwork.
Participating nursing schools also shared their innovative methods and uses of technology in curricula and practice.  Challenges such as overcrowded and understaffed healthcare facilities in India that minimize opportunities for a quality learning environment for nursing students were recognized.  Discussions focused on how such technology-based and experiential pedagogies could contribute to the preparation of a new workforce and reduce the burden on traditional nursing education systems to create more effective nursing education and deliver better patient care.