The Digital Turn in Education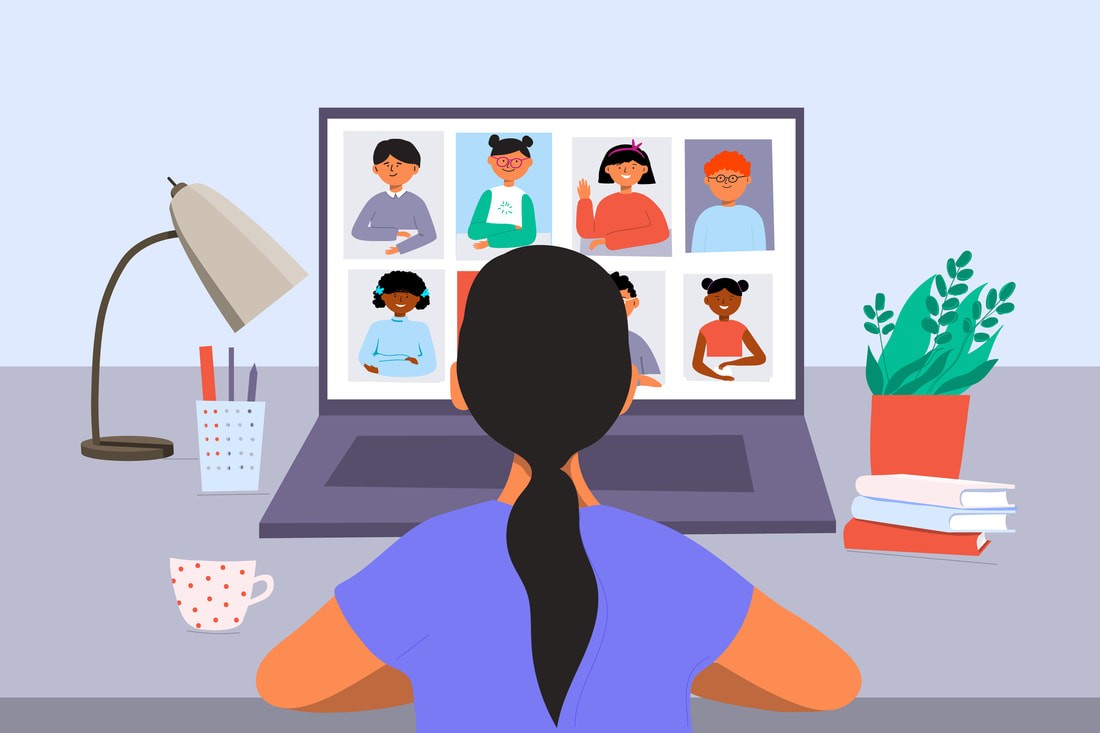 "There was a journey that we undertook from trying to learn the technology, to looking at the content, to looking at the delivery and the pedagogy and, of course, assessments and thereon. But after the initial novelty wore off, a fatigue started to set in," said Avnita Bir, Director-Principal of R.N. Podar School, Mumbai, sharing her school's endeavors in adapting to digital learning in the wake of the Covid-19 pandemic.  Marking a year since traditional classrooms and academic cycles were disrupted as educational institutions closed their physical gates as part of India's first lockdown, Columbia Global Centers | Mumbai, in partnership with the U.S. Embassy's American Center in New Delhi, organized an online symposium entitled, "The Digital Turn in Education: Challenges and Opportunities in the Wake of Covid-19", on March 26, 2021.  Comprising of two sessions, "Perspectives from E-Schooling" and "Perspectives from the E-University," the symposium sought to address best practices and challenges in adopting online teaching modules, safety and mental wellness measures, academic inclusivity, and other pressing issues; and invited educators and administrators to deliberate on models and mechanisms for designing effective education systems during and after the pandemic.
More than 1.3 billion children in 188 countries across the world were affected by school closures last year, noted Dr. Ravina Aggarwal, Director of Columbia Global Centers | Mumbai, in her opening remarks, with online education being adopted by 83% of the countries.  She cited a UNESCO study, stating that 320 million students in India were affected.  Despite an upswing in the edtech industry and online education in recent years, the pandemic exposed deep gaps in educational systems and avenues needed for improvement in both academic quality and delivery.
The first session on K-12 institutions was kickstarted by presentations that examined macro and micro perspectives of ground realities from schools.  Drawing from her extensive experience in working with K-12 systems in the U.S. during the pandemic, Dr. Detra Price-Dennis, Associate Professor of Education in the Department of Mathematics, Science, and Technology, Teachers College, Columbia University presented broad outlines of the challenges and opportunities at play for schools across the world, while Ms. Rajni Jaimini presented a case study of the how the 2,400 schools under New Delhi's Directorate of Education, where she is English Lecturer, fared as they transitioned into the virtual.  Both emphasized an aspiration to not go back to a pre-covid normal, which did not work for many, but to forge a new way ahead by using this involuntary pause as an opportunity to reimagine and recalibrate educational practices that leveraged new technologies and research to foster more holistic and meaningful educational systems. 
A similar theme rang true in the second session's presentation by Dr. Ellen B. Meier and Ms. Karen Kirsch Page from the Center for Technology & School Change at Teachers College, Columbia University that is committed to the creation of innovative learning environments, recognizing technology as a catalyst for transforming instruction and reimagining approaches to equitable education in the digital age.  Dr. Meier is the Center's Founding Director and also Professor at and Director of the Technology Specialist Program at the Department of Math, Science and Technology at Teachers College, and Ms. Page is the Center's Associate Director of Professional Development.  Their presentation took stock of the effects of the pandemic on education and warned against "digitizing the status quo".  Instead, they presented a case for rethinking instructional agendas, with learning sciences acting as a foundation to design inclusive and equitable learning environments that drew their flesh from bigger, aspirational educational goals rather than the minutia of pre-existing learning mechanisms.
Both the sessions entailed moderated roundtable discussions with heads and administrators of leading academic institutions in India.  Principals Shanti Menon of The Deens Academy in Bengaluru, Sheela Raghula of The Sanskaar Valley School in Bhopal,  Avnita Bir of R.N. Podar School in Mumbai, and Kanchan Joshi of Cygnus World School in Vadodara were the speakers for the first session. The second session of the symposium on higher education featured opening remarks by Mr. Karl Adam, Deputy Cultural Affairs Officer at the American Center that emphasized 21st century cross-global collaborations and the crucial role of research universities, and a moderated roundtable discussion between Bharat Ramaswami, Dean of Academic Affairs at Ashoka University in Sonepat, Rajendra Shinde, Principal of St. Xavier's College in Mumbai, Abhoy Ojha, Dean of Academic Programmes at the Indian Institute of Management Bangalore, Ashok Kumar, Dean of Academics, Student Affairs, and Faculty Welfare at the School of Planning and Architecture in New Delhi, and Niraj Mankad, Assistant Dean of Programs at FLAME University in Pune.  
Common themes were found in both the K-12 and higher education sessions.  Some of the major challenges of digital education were recognized as resistance and difficulty in transitioning to new technological infrastructure, depersonalization and socio-emotional challenges for all involved, fear of replicating and deepening unequal access to education because of lack of access to devices or the internet and other impediments, issues around training and professional development, and maintaining high academic standards and goals despite changes in the modes of delivery and assessment.  At the same time, opportunities of expanding collaboration, critical thinking, deeper communication and creatively adopting technologies to facilitate new and unique learning interventions beyond the pandemic were also recognized.  Issues of assessment and ethics were discussed with each speaker providing examples of how their institution worked with the student body and parents to come up with creative ways to curb malpractices and usher in new and innovative ways of measurement that were deemed to be more holistic and student-friendly.  All the speakers welcomed thinking about future models through the lens of hybrid and blended learning that looked to consolidate the positive aspects of the move to digital learning while reaffirming important facets of in-person education.  
The program was part of the Center's focus on 21st Century Universities and initiative on Higher Education Reform in India that aims to facilitate dialogue and knowledge exchange through a network of educational institutions, geared towards creating more inclusive, equitable and meaningful academic environments.  Apart from learnings from the presentations and discussions during the program, pre and post program surveys were collected from attendees, all of whom were affiliated to educational institutions, and a handbook of best practices for digital education will be created to share key learnings.  An audience consisting of staff, faculty and administrators from educational institutions posed questions in the second half of the session. In taking stock of the year past, the program delved into practices and learnings for guiding educational institutions in the current as well as post-Covid scenario to better serve their stakeholders, from teachers to students and parents.