Preventing Liver Cancer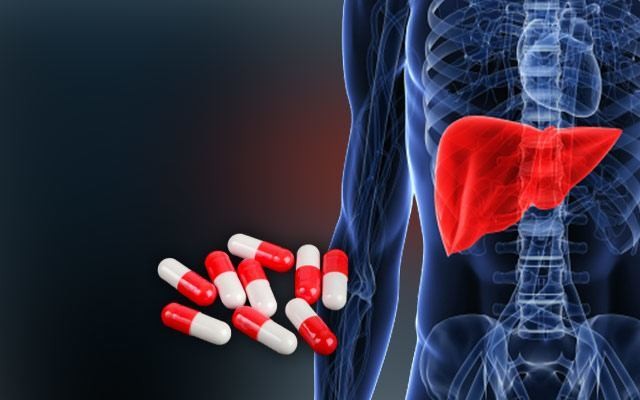 Liver cancer is a significant and common health burden that chronically affects many people around the world. In India, it is the tenth most common cancer and recent trends show that the number of liver cancer cases are on the rise in the country. 
To discuss the current status of liver cancer, explore efforts undertaken for hepatitis vaccinations, and understand linkage to care and routine screening procedures at individual and population levels, Columbia Global Centers | Mumbai focused the fifth webinar of its Screenings that Save series on liver cancer on June 22, 2021. 
The epidemiology of liver cancer was the subject of the presentation by Regina Santella, Professor of Environmental Sciences at Columbia University's Mailman School of Public Health, who spoke about the worldwide incidence of liver cancer and the critical risk factors leading to its development. "Hepatocellular cancer (HCC) is a frequently occurring tumor in individuals in many developing countries, where several important risk factors have been demonstrated, including chronic infection with hepatitis B and C viruses and other environmental factors, such as exposure to aflatoxin, consumption of alcohol, and cigarette smoking", remarked Professor Santella. She also presented findings from various research studies that highlighted the interaction between genes and the environment, and the interplay of environmental factors, which included diet and other lifestyle parameters. 
Guidelines, modalities and intervals of HCC screening were discussed by Elizabeth Zheng, transplant hepatologist at the Center for Liver Disease and Transplantation at New York-Presbyterian/Columbia University Irving Medical Center.  Dr. Zheng recommended biannual screening for HCC for improved survival rates, stating that screening for HCC in patients with cirrhosis and select patients with chronic hepatitis B has led to early detection of HCC and improved outcomes. Noting that the unfolding of the Covid-19 epidemic had posed special challenges for people with different levels of infection transmission, Dr. Zheng suggested prioritizing high-risk individuals and using serum biomarkers for screening of HCC during this pandemic. 
A perspective on the liver cancer burden and trends in India was provided by Rajesh Dikshit, Director of the Centre for Cancer Epidemiology at the Tata Memorial Centre in Mumbai. He emphasized that while liver cancer cases are on the rise in India, primary prevention strategies such as Hepatitis B vaccination, lowering alcohol consumption, and lower aflatoxin exposure can help significantly reduce its incidence. Talking about the National Viral Hepatitis Control Program by the Government of India, Dr. Dikshit highlighted its key components such as creating community awareness, early diagnosis, and management of viral hepatitis at all levels of healthcare, developing standard diagnostic and treatment protocol, strengthening the existing infrastructure facilities, and building capacity of existing human resources to control and prevent liver cancer in India. 
The panelists concluded that HCC screening could aid early tumor detection, higher curative treatment rates, and improved overall survival. Therefore, reaching patients with cirrhosis and a history of hepatitis, sensitivity of screening tools to detect early-stage tumors, and the use of curative treatments among those detected at an early stage was essential. The panel was well-received by an interactive audience that comprised researchers, liver cancer specialists, concerned citizens, and liver cancer survivors.