New Initiative in Public Health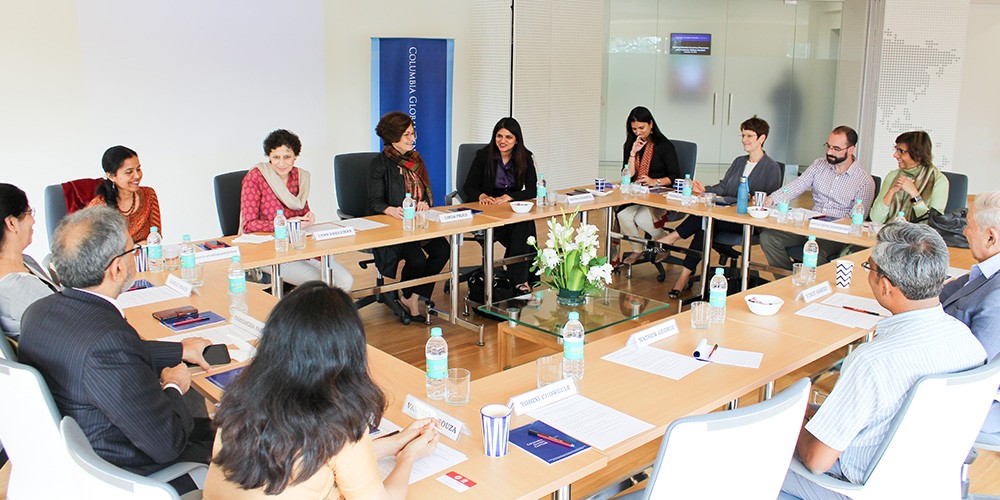 Columbia Global Centers | Mumbai and the Mailman School of Public Health at Columbia University are pleased to announce a new initiative to advance science and improve public health outcomes in India enabled by a generous gift from the distinguished philanthropist, Dr. Yusuf Hamied. Through fellowships, public lectures, and the creation of pedagogical resources, the Yusuf Hamied Faculty Exchange Program in Health will promote mutual learning and collaboration.
The Mailman School is among the oldest schools of public health in the United States. The study of public health at the School covers departments as diverse as biostatistics, environmental health sciences, epidemiology, health policy and management, population and family health, and socio-medical sciences. According to Dean Linda Fried, "Dr. Yusuf Hamied is a visionary leader for health and improved therapeutics in India and globally, and an exemplary scientist and global innovation, as well as a tireless advocate for the critical causes of health equity and access to medicines in India and across the world. His global vision recognizes the mutual benefits of shared knowledge and collaboration to advance knowledge and societal health and wellbeing, including between scientists globally. The Mailman School is honored to be able to launch the Yusuf Hamied Faculty Exchange Program in Health to support development of scientific collaboration with researchers in Indian schools of public health. This generous and visionary gift will escalate co-innovation and leadership on key emerging health challenges, including chronic disease prevention and treatment, equitable access to care, aging and urban health."
"We are confident this five-year program will lead to strong institutional links between Columbia University and Indian public health schools and organizations, which we hope will ultimately develop into improved public health outcomes for the world," said Safwan Masri, Executive Vice President for Global Centers and Global Development at Columbia.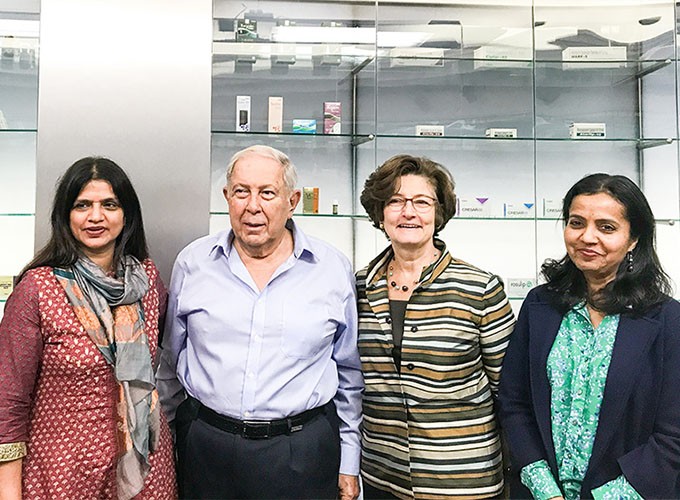 As part of the new initiative, the Mumbai Center will organize a series of public lectures and workshops focusing on areas such as health and environment, and access to treatment. According to Dr. Ravina Aggarwal, Director of the Mumbai Center, the study of public health is at a crossroads. "There is constant need to incorporate newer influences of technology, globalization, environmental change and demographic shifts," she said. "Thanks to Dr. Hamied's fellowships, we have a unique opportunity to deepen understanding of health challenges facing India, train the next generation of public health leaders, and disseminate innovations in the field to the larger public beyond the academic community."
To lay the groundwork, the Center hosted a roundtable discussion in January with Dean Linda Fried, Professor Lynn Freedman, and Dr. Kavita Sivaramakrishnan from the Mailman School, and leading public health experts from Mumbai. They included representatives from the Department of Medical Education and Research, Haffkine Institute, KEM Hospital, Society for Nutrition, Education and Health Action, and Partners for Urban Knowledge, Action and Research.
Discussions underscored the need for creating a public health cadre within the existing healthcare system in India and for introducing training to increase the capability of healthcare providers in emerging fields. "Public health is about creating conditions that ensure health for all, for the actions collectively taken to secure health for all, and about publicly funded and publicly provided medical care," noted Dean Fried.  In terms of medical care, participants highlighted the need for greater access to affordable medicines and a greater emphasis on preventive and diagnostic efforts rather than just curative solutions.  Matthew George, Assistant Professor, School of Health Systems Studies, Tata Institute of Social Sciences, noted that a major concern was institutionalizing public health practice in the country in the absence of a public health act. Participants from civil society also emphasized the need for the urban poor to be integrated into healthcare systems and for health-seeking behavior to be inculcated among the younger generation.
The roundtable served as a valuable starting point for the new initiative. Participants helped identify emerging public health needs in India, discussed ways for them to be addressed, and plotted a path for forging global collaborations around them.