The Paris Center Announces Fall Programming
As summer comes to an end and a new crop of students arrive at the Paris Center for the fall semester, we are pleased to present
September 16, 2016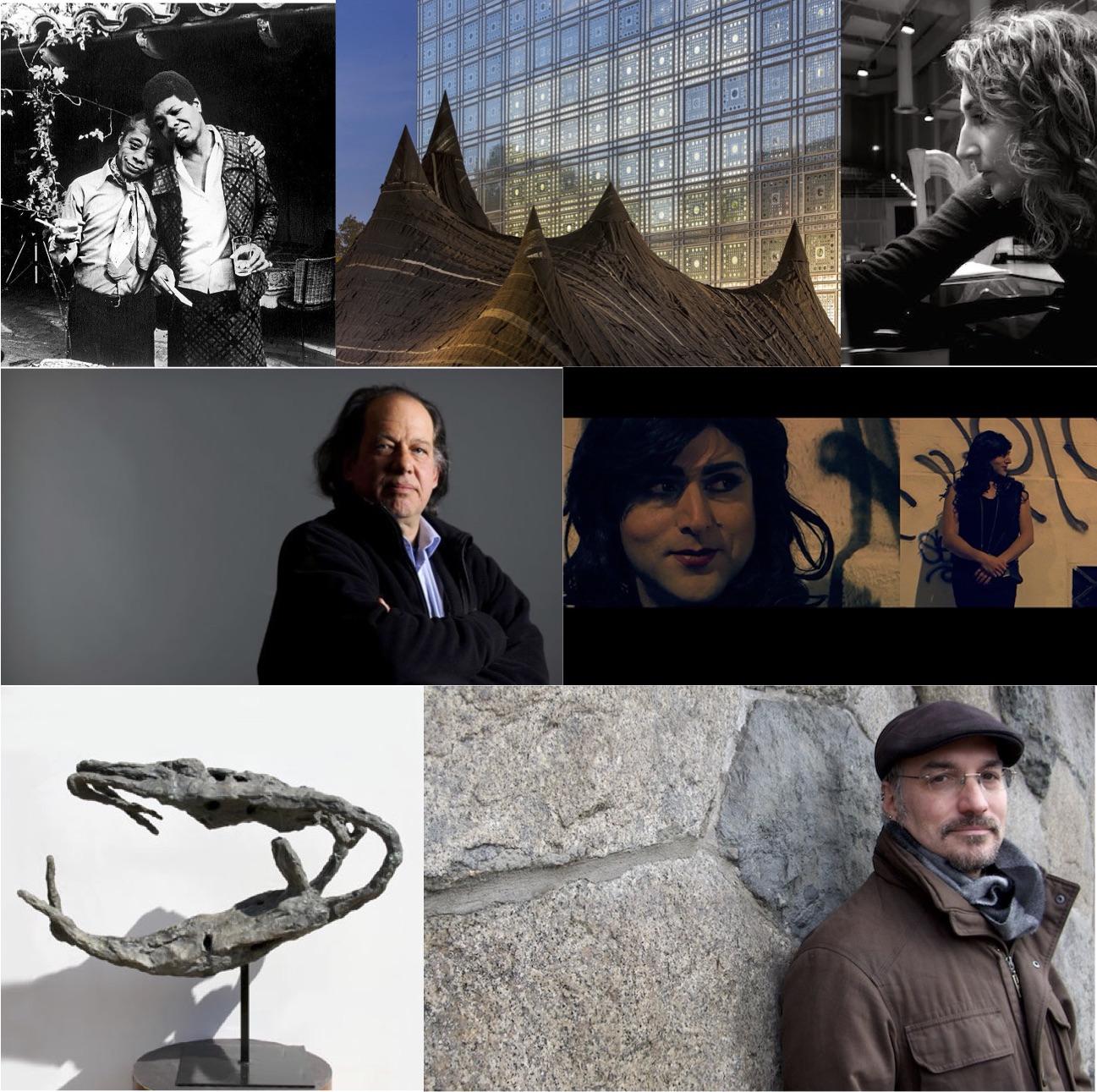 As summer comes to an end and a new crop of students arrive at the Paris Center for the fall semester, we are pleased to present our upcoming calendar of events:
Columbia Sounds
Following a successful debut season in 2015/2016, the Columbia Sounds series will continue this fall with a performance on September 22 by pianist Marilyn Nonken, praised as "one of the greatest interpreters of new music" (American Record Guide). Composer and Department of Music Post-Doctoral Fellow Matthew Goodheart, whose work ranges from large-scale microtonal compositions to open improvisations and immersive sound installations, will perform on November 6.
Faculty Focus
Marcellus Blount, Associate Professor of English and Comparative Literature, will lead a discussion tracing the history of black expatriate writers on October 4th.  Alice Craven and William Dow, both Professors of Comparative Literature and English at the American University of Paris, will be participating on the panel.  Robert O'Meally, Zora Neale Hurston Professor of English, will also be speaking that evening about his work with Daniel Soutif, curator of the exhibition "The Color Line: African-American arists and segration," which opens on October 4th at the Museum Quai Branly.  The event, "Writing Race: Black expatriates in France," is the first of three lectures organized the first week of October around the theme of "Race and Racism: Global Perspectives."
Bernard Harcourt, Professor of Law/Political Science and Director of Columbia Center for Contemporary Critical Thought (CCCCT), will hold a daylong conference on December 14 to explore notions of the circulation of power in the digital age.
Global Dialogues
The Global Center has created a new series in partnership with independent podcast publisher, De Vive Voix  entitled:  Can Science Save the World? / La science peut-elle répondre aux défis du monde?  Each month, a high-profile scientist will be invited to choose a "global challenge," to explain the stakes, to lay out the complications, and to propose solutions to the wider public.  Jean Claude Ameisen, the prominent immunologist, evolutionary biologist, and radio host (he has his own weekly program on France Inter called "Sur les épaules de Darwin") will be our first guest on September 28th, taking up the subject of "global health challenges."
Continental Philosophy and the Global
There will be several conferences and lectures addressing the place of continental philosophy within the global context.  Philosopher Alain Badiou will return to the Paris Center on October 12 with a lecture organized in partnership with le Collège International de Philosophie, one of our new partners.  Additionally, two international conferences will be taking place.  On Oct 13-15, Columbia Global Centers | Paris will be partnering with the CCCCT and the Université Paris Ouest Nanterre to host "Merleau-Ponty politique."  Organized by Judith Revel, Professor of Philosophy at Nanterre, and Emmanuel Alloa, Assistant Professor for Cultural Theory and Philosophy at University St. Gallen, this three-day conference will investigate the political dimension of Merleau-Ponty's work, which remains underexplored.  The first day will take place at Paris Ouest Nanterre, while days two and three will be held at Reid Hall.  A second conference, "Things in Themselves. Metaphysics and Realism Today," organized in partnership with Paris Ouest Nanterre and ENS, will take place from Nov 16-19 with the last day taking place at Reid Hall.   Finally, Isabelle Alfandary, Professor of American Literature, Philosophy, and Critical Theory, will be speaking about her new book Derrida-Lacan: L'écriture entre psychanalyse et déconstruction on November 26. 
Art and Architecture in Conversation
On September 20, architect Robert Grace will continue his conversation on questions of aesthetics and ethics in art with fellow architects, Linna Choi and Tarik Oualalou.  Grace will speak with photographer Mark Lyon and Robert Rubin, art curator and owner of La Maison de Verre in Paris on December 1.
The center will also host two art exhibits this fall, one by Montparnasse sculptor Gerard Koch and another by photographer Mark Lyon, a professor with the Columbia Architecture Program.
Agency and Gender
In association with the cross-center initiative "Reframing Gender-based violence", sociologist and filmmaker Nicola Mai will present his two short films, "Travel" and "Samira," that address the topic of sex workers and migration. The films will be followed by a conversation between Mai and Laurent Gaissad, a researcher in Social-Anthropology, specializing in questions of sexuality in the public space at Université de Paris Ouest.
A multi-day conference led by feminist writer and scholar Annie Richard on motherhood will be held in early December.