Santiago Center's Future of Journalism Series Kicks off 2021 with "Debtflix" – A Workshop on Reviewing Financial Statements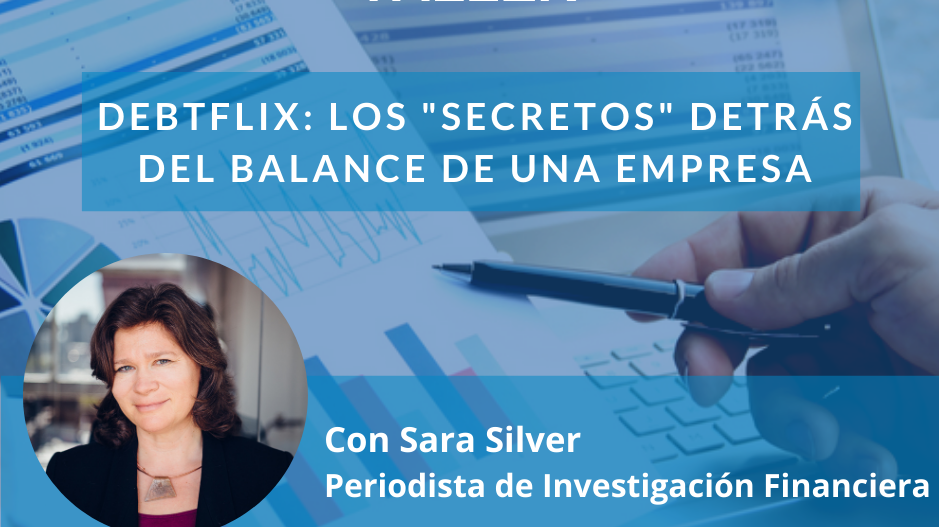 In the latest event in "The Future of Journalism" series, the Santiago Center, Universidad Diego Portales' School of Journalism and Columbia University's Journalism School hosted a dynamic, interactive workshop in Spanish to prepare journalists in Chile to review, understand and properly investigate and report company finances, using Netflix's financial results as an example.
"It's exciting for reporters to see how one of the most watched public companies manages to boost earnings using tax reserves, avoids answering investor questions, and delays releasing its annual report to ordinary investors," said the workshop author and presenter, finance journalist Sara Silver (JRN, BUS'01). 
During the workshop – entitled "Debtflix," named due to the streaming company's efforts to hide much higher debt levels than what is seen at first glance in financial statements - Silver reviewed the balance sheet, income statement, and cash flow, as well as US financial disclosure laws, short selling, and active versus passive investing.
"Economic journalism requires a high degree of specialization and journalists often end up learning from their own sources, with the risk of acquiring their biases as well," noted Francisca Skoknic (SIPA, MPA'13 MPA), Director of Universidad Diego Portales' School of Journalism. "The workshop with Sara Silver was interesting because it taught a different way of looking at the companies' financial results and reinforced the idea that you don't have to stay with the executives' statements, but you have to go to the documents and know how to read between the lines."
Participants learned the importance of "contrasting an executive's public statements with the company's financial statements, detecting the flanks in companies' commercial strategies and differentiating which indicators matter to us reporters," in the words of Benjamín Miranda, journalist at Chilean investigative reporting center CIPER. "Sara Silver showed that these points are essential in providing oversight and exercising rigorous journalism," he said.
Miriam Leiva, economy editor at the newspaper La Tercera-Pulso and professor of Journalism at UDP, concurred. "It was a clear, interesting presentation on a subject that should always keep us alert and on our toes as journalists," she said. "During these times, as the speaker pointed out, when there is less interest in having institutional auditors and less time for analysts to carefully look at companies' results, we as journalists have the duty to scrutinize the data with greater rigor and not allow ourselves to be swayed by aesthetic effects."
According to Concetta Cacciatore, mining reporter at BNamericas, "the workshop was great and has helped me a lot to understand that 'big news' is probably in the balance sheet's notes. I think that from now on, I'll search more on SEC filings than on the companies' investors page, so I can be sure that the company isn't partially hiding its real debt levels."
Sara Silver has worked for The Associated Press, The Wall Street Journal, and The Financial Times in New York, London, and Mexico. She has successfully presented the workshop to the newsrooms of Business Insider, The Financial Times, and Cheddar, with graduate students at Columbia Business School and the Journalism School, and with reporters in Athens and Barcelona.