Santiago Internship Stories: Studying Nighttime Lights for Economic Analysis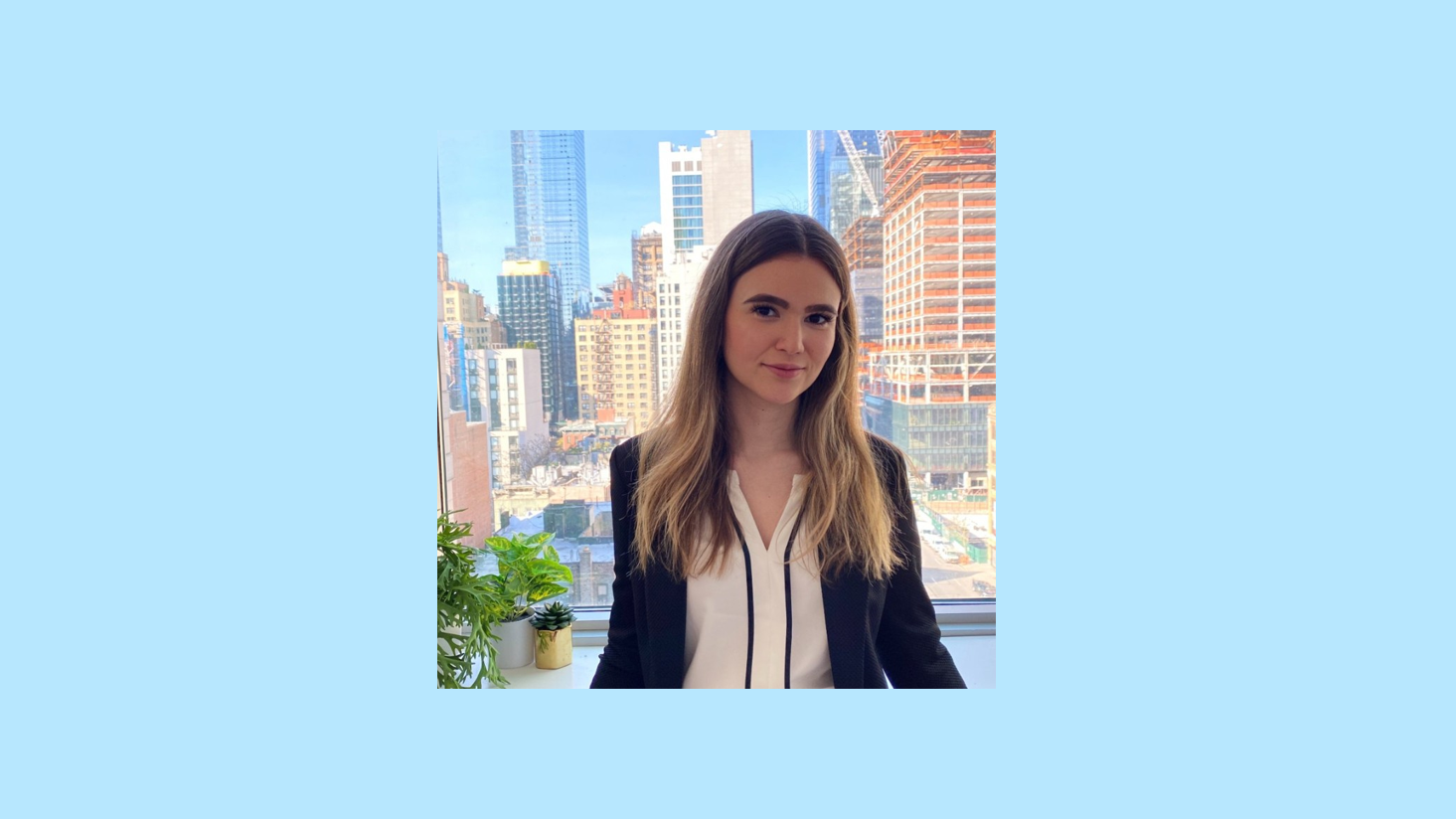 Scarlet Ferrer is originally from Venezuela and currently living in New York City. She is a senior at Columbia's School of Engineering and Applied Sciences (SEAS), studying Operations Research with a concentration in Analytics. Her virtual internship through the Santiago Center is at Universidad Católica's Latin American Center on Economic and Social Policy (Clapes UC), where she is working with Luis González, the head of climate change, energy, environment, and economics.
Q: What is your internship?
A: I'm working for this research center in a university in Chile and we're trying to use satellite images of nighttime lights to do some economic analysis.
Q: What have you learned so far?
A: So far, I have learned all the applications that nightlight images can have. It started off very slowly because I wasn't sure how we could get all the information from these images. So now, I know a lot about the applications and I'm starting to learn how to actually process these images to get the information that we need for our econometrics.
Q: What's it like being a virtual intern?
A: It's cool. I feel like it's a lot more unstructured, I would say. I do some work, then I switch and do something for my class, and then I switch again and do work. I don't meet every day, I only meet with my boss once a week and I tell him about what I have done and the things we can do next. It's nice that, at least in my case, it is more of an individual project, so I'm getting from the internship as much as I put in.
Q: What does a typical day look like for you?
A: I wake up in the morning, go for a run. Start working on the class, first, and work for a while. After brunch, I switch and do some work for the internship. Then take the class in the night. Just all day at home, like everyone else.
Q: Any tips for other virtual interns on how to deal with being home all day?
A: You have to find something that you feel motivated to do, something that you actually like. You really need to find something that inspires you so you actually want to do work. Or if you're a workaholic, remember to take breaks. Remember that you're human and you need food - sometimes I forget that I need food. And a comfortable chair and desk.
Q: Why did you pick this internship?
A: Two reasons; the first one is because it was listed as data science, and I'm in operation research: analytics, so I thought it was a good fit, and I would learn a lot. Although it did say satellite images and referencing and I was worried because I haven't worked with that, it was fine. The second reason was because I speak Spanish, so it was good position for me, and a big reason why this location specifically.
Q: What's your favorite place to be in NYC?
A: I think my favorite place to be is Hudson River Park, which is like Riverside but downtown. I just love that area, going to Chelsea, Soho, all of that, just walking around. Especially during the pandemic, it has been nice to walk around.
Q: Do you have anything else to add?
A: This has been a great opportunity. I'm very grateful to have something to do this summer.