Saving The Internet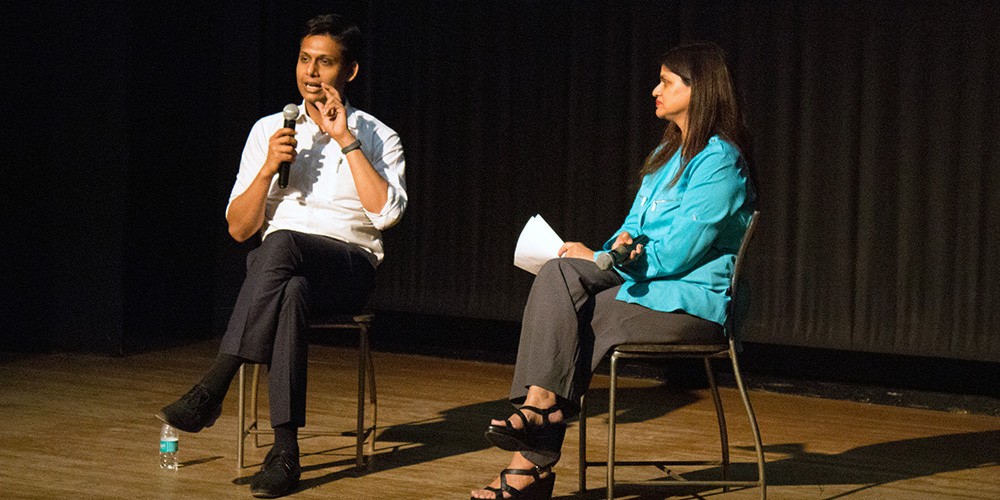 Why did Facebook's Free Basics program, available in 37 countries around the world, fail in India? What were the processes used by the Telecom Regulatory Authority of India in its judgement against Free Basics? How were the values of freedom, access, and digital equality invoked by the opposing sides? And finally, why does Net Neutrality matter in a country with such low rates of Internet penetration?
Taking these questions offline, Columbia Global Centers | Mumbai organized "Saving the Internet" as a conversation between Apar Gupta and Dr. Ravina Aggarwal. The discussion launched the Center's flagship Global Impact Series, which showcases the work of the Columbia Community on critical issues and strategic challenges facing the world today. Apar Gupta completed his LL.M. from Columbia University's School of Law in 2009 and is well-reputed for his work on Internet freedom.  He practices law in New Delhi as a litigator and his practice areas include technology and media. He was showcased in the Forbes India's '30 under 30' list in 2014.  He has been part of key constitutional challenges related to free speech and civil liberties.
The debate on net neutrality gained momentum with a public consultation on the issue of differential pricing of zero-rating services by the Telecom Regulatory Authority of India (TRAI). Interestingly, the term "net neutrality" was first coined by Columbia University law professor Tim Wu. Service providers like Facebook launched a massive campaign to gather support for its Free Basics platform. The Free Basics program was aimed at providing basic Internet access to underserved population, in partnership with telecom operators. TRAI released the Prohibition of Discriminatory Tariffs for Data Services Regulations, on February 8, 2016, thereby upholding network neutrality (or net neutrality) in India.
Behind the scenes, the work of "Save the Internet", an informal citizens' collective, was pivotal in shaping TRAI's verdict. A website was created by this collective, which consisted of a draft response to TRAI's consultation and resources for educating the larger public on the said issue. Lawyers like Apar Gupta were involved in drafting this response and calling larger audiences to action. The response was widely shared by social media influencers and Internet activists. Eventually, the response went viral among the youth and the final verdict of the government was in favour of the peoples' mandate. After TRAI's landmark ruling, Facebook decided to shut down the Free Basics program in India.