Student Spotlight: Felipe Verástegui, PhD candidate SEAS
The Chilean engineer is a member of the inaugural cohort of the Center for Global Energy Policy's Charif Souki Global Energy Fellowship.
June 09, 2023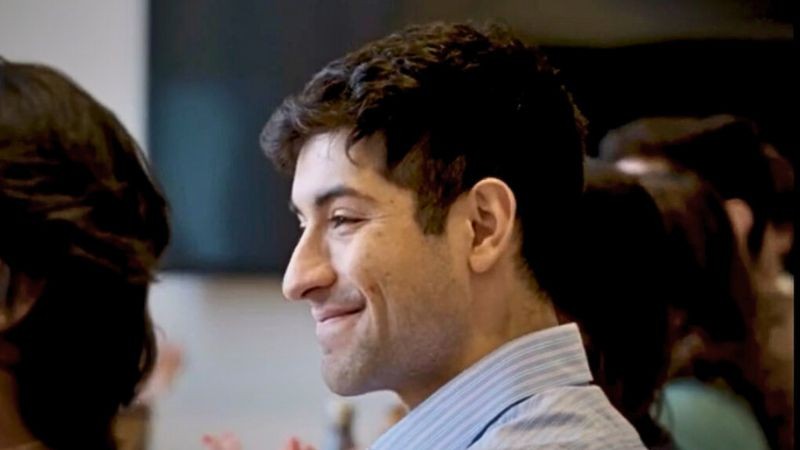 Chilean Engineer Felipe Verástegui is a PhD student at Columbia's School of Engineering and Applied Sciences (SEAS), and a member of the inaugural cohort of the Charif Souki Global Energy Fellowship at the School of International and Public Affairs' (SIPA) Center for Global Energy Policy (CGEP).
Having completed his Civil Industrial Engineering degree and a Master's in Industrial and Energy Systems in 2018 at Universidad Católica (UC), Felipe worked as a Research Engineer and as an Adjunct Professor at UC. He later served as a Green Hydrogen Specialist at the Chilean Ministry of Energy, and in 2022, to further deepen his knowledge and expertise, he embarked on his PhD studies in Operations Research at SEAS. Furthermore, since January 2023, he is a Global Energy Fellow at CGEP, a program that brings together an interdisciplinary group of 20 leaders in climate and energy policy.
Felipe's decision to pursue his studies at Columbia was driven by the University's strong commitment to interdisciplinarity and its focus on promoting societal well-being beyond academia, the "fourth purpose." He was particularly drawn to the CGEP because it serves as a nexus connecting researchers and policymakers in the energy field. Additionally, the city itself was also key in his choice: "The jazz clubs and music scene in New York ultimately convinced me that Columbia was the right place for my academic pursuits," he says.
Within the dynamic environment of Columbia Engineering, Felipe finds inspiration in the vision of "Engineering for Humanity" and its five pillars: Sustainable, Healthy, Secure, Connected, and Creative Humanity. In his view, this comprehensive framework nurtures a collaborative ecosystem that transcends disciplinary boundaries, fostering engagement with various fields such as engineering, computer science, economics, and public policy. For Felipe this interdisciplinary environment is particularly stimulating: "Going from discussing algorithm designs to platform economics to energy transition in a single day, and then sealing it with a walk in Riverside Park and a live music show at sunset, would be a good example of the nature of the experience at SEAS and Columbia."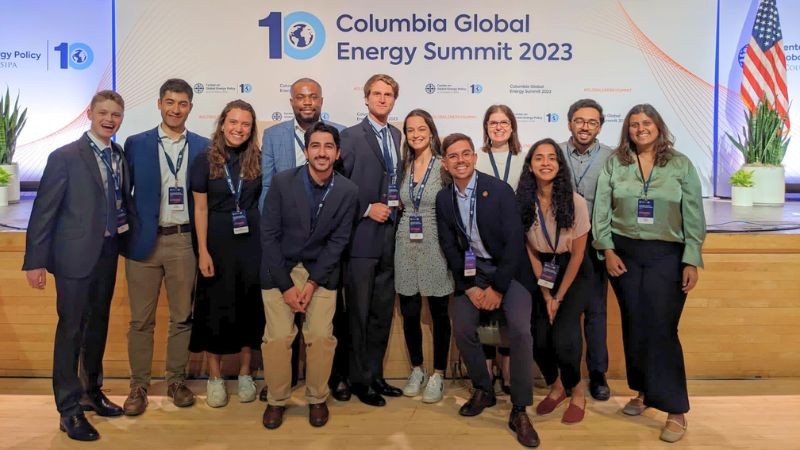 Recognizing the complex nature of energy transition challenges, and seeking to broaden his perspective, Felipe applied for the Global Energy Fellowship. He firmly believes that tackling these challenges requires a rounded and interdisciplinary approach, encompassing social issues, geopolitical interests, innovation gaps in clean technologies, and the redesigning of markets and institutional roles to facilitate effective solutions. As a member of the Global Energy Fellowship, he highly values the opportunity to collaborate with a diverse cohort of individuals who are passionate about the energy transition: "Sharing and learning from individuals interested in the same questions but approaching them from different angles is an invaluable opportunity to expand one's horizons," he assures.  
Looking beyond his time at Columbia, Verástegui envisions continued contributions to bridging academic spaces and policy design in sustainability. Whether through collaboration with universities, applied research centers, or the public sector, his goal is to advance energy transition and address the pressing problems in this field. In the meantime, he will spend the northern summer as a researcher at Complexity Science Hub Vienna, a Vienna-based research organization that aims to advance the research of complex systems, system analysis and big data science in Austria.