Students from Columbia and Universidad Diego Portales collaborate in Innovative Literary Translation Workshop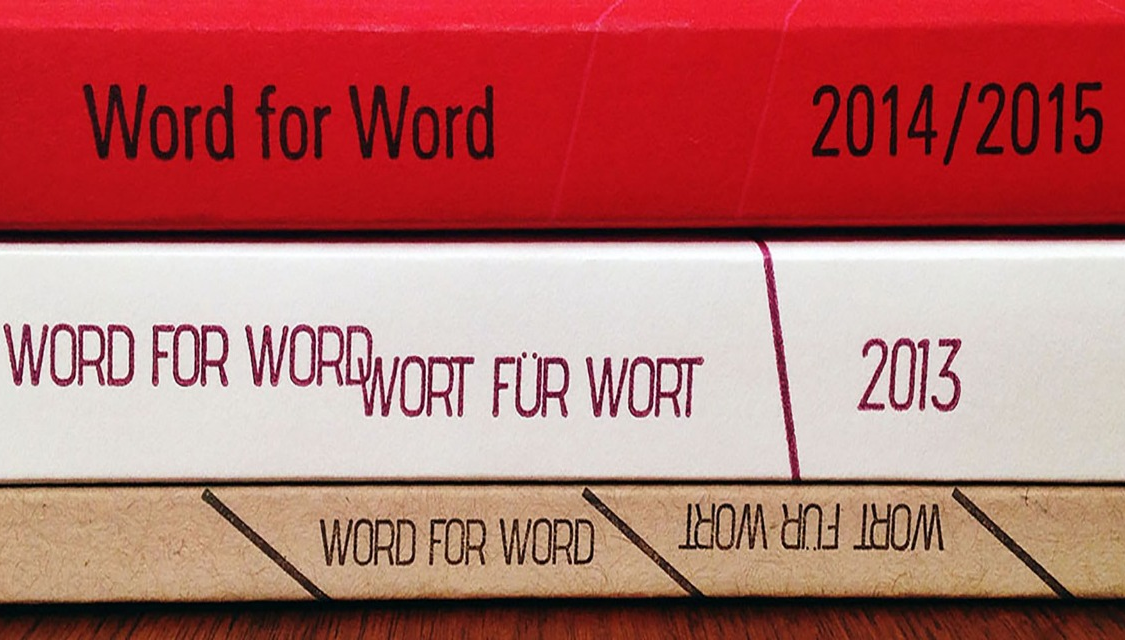 The Spring 2018 semester marks the first year of the literary translation workshop Word for Word between graduate students at Columbia University's School of the Arts and Universidad Diego Portales (UDP) in Chile. This global course was launched in 2011 and is currently conducted between Columbia students and their counterparts at five universities in Europe and Latin America (Deutsches Literaturinstitut Leipzig in Germany, Scuola Holden in Italy, Instituto Vera Cruz in Brazil, the Université Paris 8 in France, and UDP).
The program's purpose is two-fold -- to provide emerging translators with valuable experience and a global network, and to encourage writers to engage with their own language in a new way. It was founded as a year long exchange program by Professor Binnie Kirshenbaum, the former Chair of the School of the Arts Writing Program and has evolved into a course held every Spring semester hosted out of the Literary Translation program. It results in publication-ready translations of students' work.
In January, four UDP students began participating on this program. It was a new experience for them and their professor Rodrigo Rojas, a Chilean poet and translator at the UDP's School of Creative Literature. "What makes the course very attractive is that it offers the chance to translate during the exact moments of creation", he said. In the United States the program is coordinated by Susan Bernofsky, a leading translator of the German language in the Master of Fine Arts Writing Program at the Columbia University School of the Arts.
At the outset, the School of the Arts program had a Spanish-language partner based in New York. As a result, students interested in the Spanish-language did not have a travel opportunity. This set Alicia Maria Meier, the global programs manager of the School of the Arts, in search of a partnership that could match the structure and expectations of the Columbia workshop. Because the School had a partnership in Brazil, they knew that the Columbia Global Centers often had extensive connections in arts and culture. So when Meier visited Chile in the summer of 2017 on a Global Centers|Santiago-sponsored visit, she had a schedule of talks and presentations, among them with well-known contemporary authors like Alejandro Zambra and Carla Guelfenbein.
"Having met Rodrigo and seeing the program at UDP and the caliber of the faculty and number of students who are doing this...it was really interesting to us", explained Meier. "The (translation) programs that exist are few and far between so once we found a partner like that we really wanted to move forward".
Chilean students were often translating English-language slang recently created and far from dictionaries. Thus, they sought out context for these words in places like YouTube videos, Rojas explained. In other cases, the translation process revealed errors in the literary work, and forced authors to review their recent creations. "Students were in contact with two living languages", explained Rojas, "the original language and the target language. That was the most exciting aspect".
One international translation partnership was Jimena Cruz in Chile and Jonathan Horowitz in the US. "Episodio 5: Fue un Buen Día" by Horowitz and translated by Cruz, is a gritty and intimate dialogue-filled chapter of a novella sketching contemporary life in the streets and coffee shops of the Upper West Side, no doubt a challenge for a non-native English speaker. Cruz's work, one of five monologues of women in history is entitled "The Discovery of Egypt", and it is in effect an epic poem, an uncommon form in Chilean literary tradition.
Cruz and Horowitz communicated by email and chat programs. It was their initial conversations in which they discovered a shared appreciation for the directness of language and social content of classic US hip-hop when they formed the basis for a productive relationship, Cruz said. "Working with a text that talks", explained Cruz, referring to Horowitz. "That gave me the perspective of the other, and allowed me both to recognize a few quirks in my work habits and to work with greater speed and certainty".
Horowitz's English translation was spare, and achieved an economy of language that Cruz had sought. Horowitz has offered to translate the four other monologues in Cruz's series.
The Word for Word workshop is a very unique experience, according to Rojas. Translation instruction tends to be very structured, with the material and lessons pre-planned. This was different, he said. "This is a very intense creative writing workshop… It is alive and entirely uncontrollable… You can somewhat control the methods to be used, but what happens in between is highly unpredictable".
Students finished their translations in May. Those texts, which are approximately 1,500 words long, will be compiled into an online anthology, as has been done in previous years. They are also seeking funding for a print edition. And this Winter will see the visit of a Word for Word student to Chile who was awarded a travel grant, Meier said. The goal is to visit the town that was the setting of the text she translated into English.
The relationship between Columbia and UDP is expected to deepen. A 2019 writing workshop for Latin American students is being developed, and Diego Portales is expecting to participate, Meier said. And Word for Word workshop is planned for 2019, she added.