Sustainable Waste Solutions for Global Cities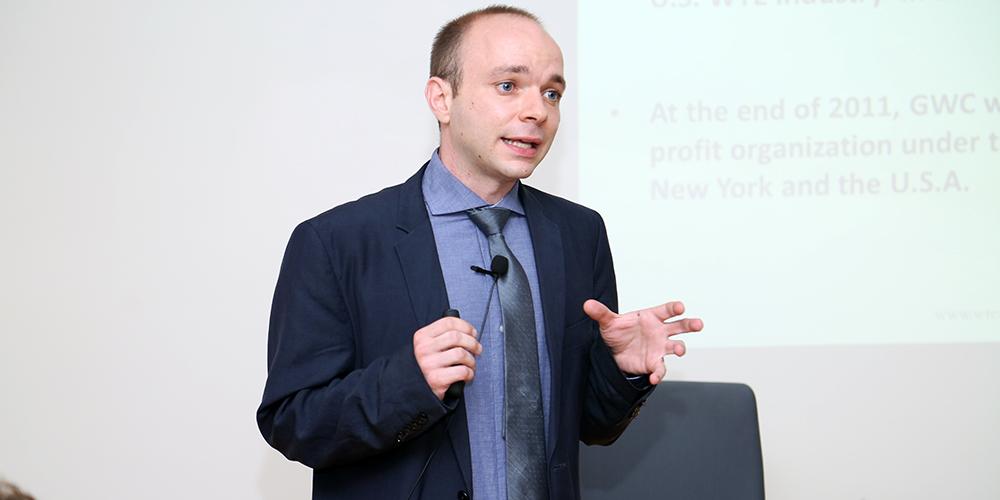 Municipal solid waste has tripled globally since 1950 and is expected to be six times greater by 2030.  
How do global cities manage their ever-increasing mounds of waste? What are sustainable methods for tackling hazardous solid waste?
One thing that clearly emerges from years of research is that we need to put an end to open dumping.  Evidence for this argument was presented by Dr. Athanasios Bourtsalas, Adjunct Professor at the Earth and Environmental Engineering Department, Columbia University, and the Manager of the Earth Engineering Centre-Columbia (EEC), at a Lecture and Discussion organized by Columbia Global Centers | Mumbai on April 17, 2017.
Dr. Bourtsalas presented a scheme of waste reduction developed by the EEC (see image) where recycling emerges as the most effective method of dealing with waste, while unsanitary landfills and open burning are the least preferred options.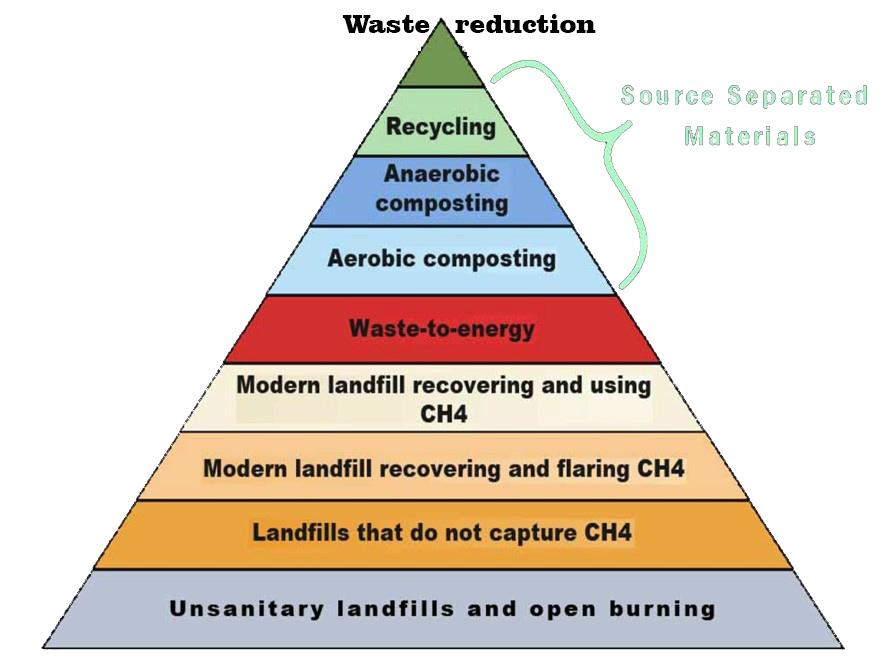 Urban waste management in countries like India, however, is mostly dominated by open dumping and burning garbage. This proves hazardous at multiple levels as it exposes cities to uncontrolled emissions from landfill gas, makes local groundwater resources vulnerable to leachate and endangers informal workers who toil on such landfills without protective gear.
Dr. Bourtsalas presented research findings on the level of municipal solid waste management achieved by different countries derived from a Sustainable Waste Management Index (SWMI).  He pointed out that it wasn't possible to collect all recyclables or to process all wastes (such as disposable diapers) to marketable materials. For instance, in the state of California, less than 10% of plastic waste was recycled in spite of awareness campaigns and public support.  In such conditions, sanitary landfills or waste to energy treatments are the only viable options for safely disposing the post-recycling wastes.  But compared to sanitary landfills, Dr. Bourtsalas argued, waste to energy treatments help conservation of land resources, have the potential to generate electricity, ensure reduction in greenhouse gas emissions, and allow for metal recovery.
He proposed that India had a lot to gain by moving towards waste to energy treatments. China, which is often cited as an economy similar to India with an equivalent open dumping challenge, had raced ahead in tackling this problem, with its number of waste to energy plants growing from 36 in 2001 to 188 in 2014.
Dr. Bourtsalas was joined in discussion by Dr. Sunil Kumar, Senior Scientist, CSIR-National Environmental Engineering Research Institute (NEERI), and Secretary, Waste to Energy Research and Technology Council-India, who offered his insights on the Indian context.
They concluded that India needs to take a multi-pronged approach, which involves educating citizens about separating wastes and avoiding the use of plastics, preparing a centralized policy targeting decentralized models, integrating informal recyclers into the formal recycling system, and devising specific solutions befitting local requirements.