Urban Displacement Alliance: October Update
The Urban Displacement Alliance held a workshop and donor roundtable at the Columbia Global Centers | Amman in Jordan on October 10 and 11. The Alliance brings together Columbia researchers with key operational actors in Jordan and the wider MENA region to better understand and respond to urban displacement challenges through research, policy, and practice.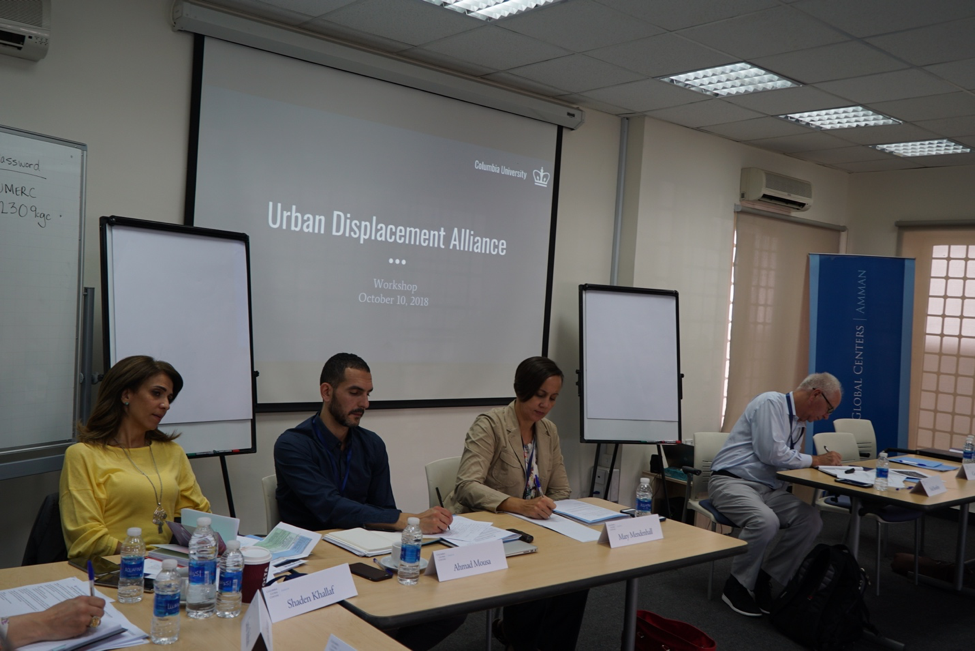 Throughout the summer, post-graduate and graduate students Danni Falk, Lainey Freels, and Emily Varni met with over 40 key actors in Jordan to learn more about the challenges and needs facing communities, current programming in Jordan, and opportunities for research that would help to inform programming and policy. From these discussions, 4 research proposals were co-developed, covering a range of areas including education, health, public services, and families.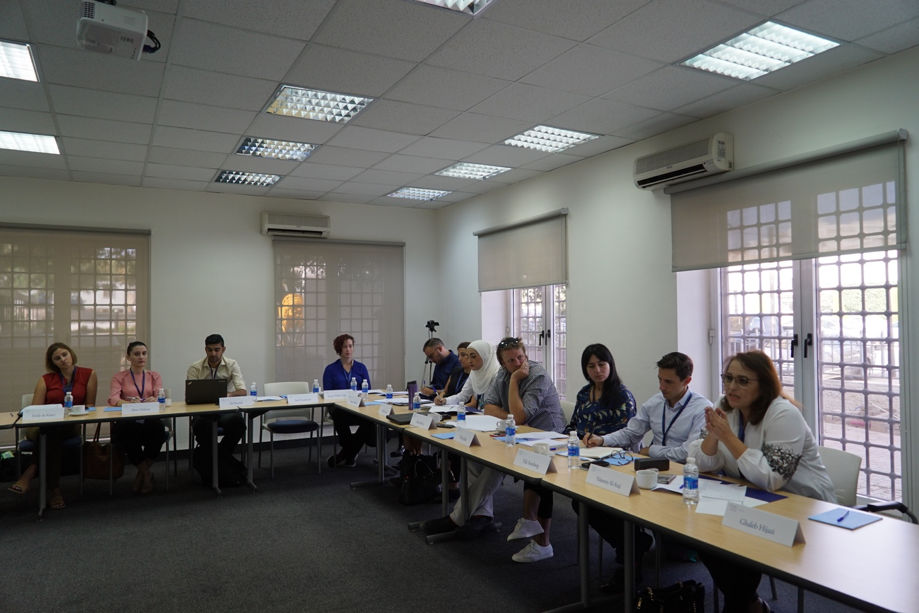 Dr. Neil Boothby, Earth Institute, and Dr. Mary Mendenhall, Teachers College, facilitated a workshop with these partners in early October to vet the broader Alliance and specific research proposals. The Alliance received broad consensus around its larger collaborative goal and utility and attendees provided helpful feedback on specific research proposals. Over 30 key stakeholders were in attendance—international and local organizations and UN agencies—and emphasized the importance of community engagement and resilience, as well as supporting mechanisms for community dialogue and feedback loops. These discussions will feed into proposal refinement and an agenda-setting Steering Committee will be formed in order to outreach to development entities and carry the initiative forward.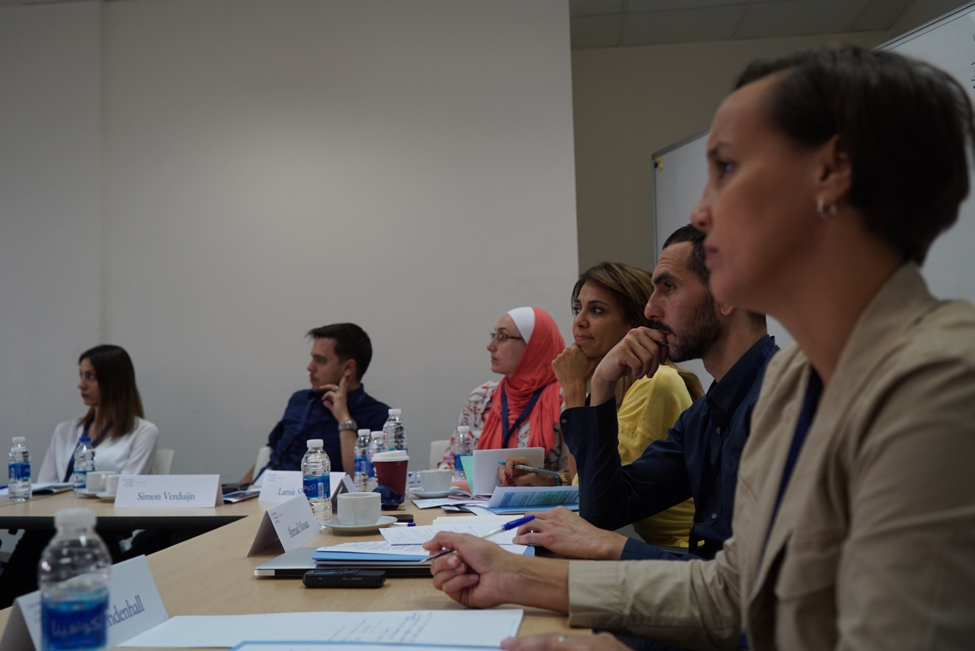 The following day, CGC Amman held a donor roundtable to introduce the Alliance to development entities. Attendees similarly emphasized a focus on community resilience in addition to urban displacement, which may reflect membership, and incorporating a balance of development as well as humanitarian partners in the initiative. These fruitful conversations will be used to inform next steps as the development of the Alliance unfolds.