World Writers' Festival — Opening Literature to Everyone: an Interview with Caro Llewellyn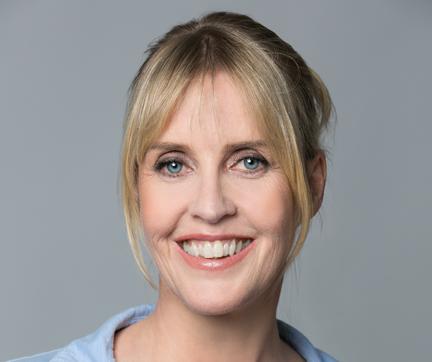 The Festival des Écrivains du Monde 2013 taking place in Paris and Lyon this fall is the first major initiative of Paul LeClerc as Director of Columbia Global Centers | Europe. He has chosen to work with artistic director Caro Llewellyn to set it in motion. Caro Llewellyn discusses her preparations and aspirations for this unique public literary event.
How does this Festival differ from other literary festivals happening every year in France?
Llewellyn: There are many festivals and talks all over France with its wonderful cultural environment. But what's different about this festival is that it is truly international. We have close to 30 writers, with representatives coming from Turkey, India, Chile, Africa, China, and all over the world. We really have tried to spread out, reflecting the work of the eight Columbia Global Centers. We have specifically targeted people from those regions among others. So,  the festival mirrors the work of Columbia and its global reach.
 
What distinguishes this Festival from other major literary festivals that you have directed?
Llewellyn: It's similar to the festival that I did in New York with Salman Rushdie and PEN, the writers' organization, in that it's internationally focused. It's different from the festival that I did in Australia, which was very large (with some 300 events), but was focused on Australian and Commonwealth-based writers. So, since leaving Australia, I've had a big crash course in international literature, which has been great!
 
From Sydney to New York to Paris: what has it been like for you to work with French colleagues and partners to organize this colossal event?
Llewellyn: What has been absolutely wonderful is how welcoming everybody has been here, and how helpful and enthusiastic they are about this new initiative. There is a great enthusiasm in Paris for this event. I think that people see that there was a hole that needed to be filled, and we have filled it. People have been extraordinary: the fact that in our first year, we have the sponsors and supporters that we have – Le Monde, Le Point, Les Inrocks, France Culture, and many others – is just a testament to this fact. Also, we're working with partners in Lyon to present two programs for audiences there. I think that we've been warmly embraced and it's been beautiful.
 
You have worked with many of these writers before. What type of experience do you want to offer your guest authors who are coming to Paris from around the world?
Llewellyn: The great thing about writers' festivals for the writers is for them to meet their local audiences, to sign their books for them, and to be in intimate conversations where there is time for questions. It's also really nice for the writers to meet their colleagues and to get a chance to spend time with them. Writers often sit and work on their own, so it's sometimes good for them to get out and about to see their friends and colleagues.
It's wonderful when writers meet people whom they didn't know and whom they've never read. When they discover great new writers themselves, it's a joy for me. I love it when a really well established writer comes up to me and says, "Oh my God, I've met this writer and just read their work, and it's so amazing…" And that writer often helps the less established writer get published.
 
What type or types of public do you have in mind for this Festival?
Llewellyn: Even though it's being organized by an academic institution, this is not an "academic" event. It's not a conference or colloquium; it's a literary festival and we want to welcome the general public. I think that literary events can sometimes seem intimidating, dry, and highbrow. But we want people to feel included. This event is going to be very broad-based, open, accessible – those are all the key words for me. If literature is discussed in closed conference rooms with a few people sitting around and nodding at each other, it's just not good for literature.
 
With so many fantastic activities taking place – translation slams, poetry readings, debates, intimate discussions, performances – can you offer advice to attendees who want to make the most of this special weekend in Paris?
Llewellyn: I think that having a festival take place all over the city is great because it lets people in different neighborhoods come and experience it, but it does make it hard for the dedicated audience to follow all of the activities that interest them. They can pick a venue and stay there all afternoon, maybe going to another venue for the evening. There's a lot going on throughout the weekend in places all across Paris, but the Festival offers the opportunity for people to discover these different places as well. Still, you'll need to plan your weekend very carefully.