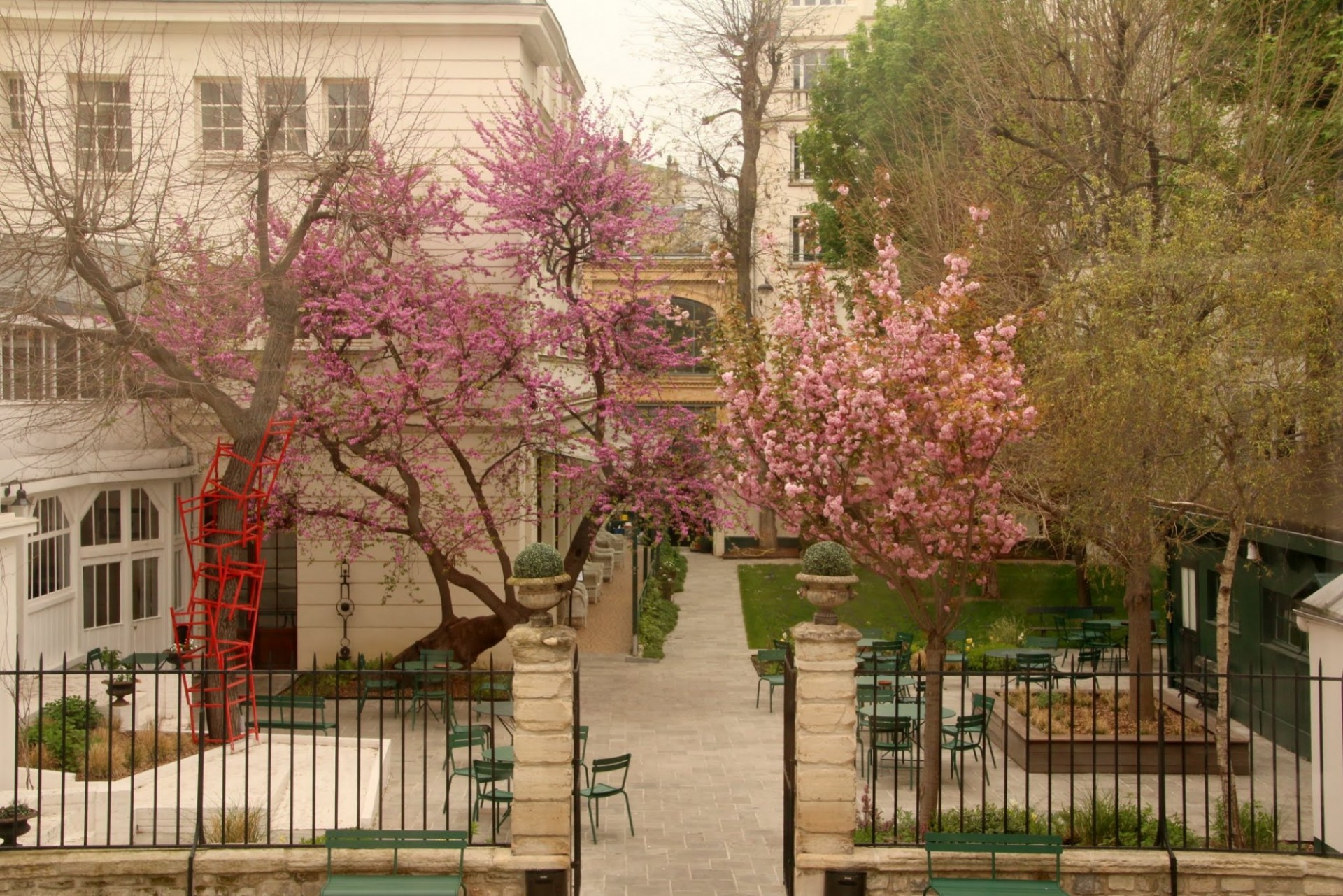 REID HALL HISTORY
Located in the heart of the Montparnasse neighborhood of Paris, Reid Hall has hosted international conferences, undergraduate and graduate programs, as well as cultural and scholarly events for more than a century. In March 2010, it became the home of Columbia Global Centers | Paris, which operates as part of a network of global centers located in eight other major world cities: Amman, Beijing, Istanbul, Mumbai, Nairobi, Rio de Janeiro, Santiago, and Tunis. In September 2018, Reid Hall welcomed the Institute for Ideas and Imagination, an initiative launched by Columbia's President, Lee Bollinger. The combination of the Center and the Institute, bring to Reid Hall the significant resources provided by Columbia faculty, students, and administration. 
ORIGINS
Dating back to 1745, the original structure housed a porcelain factory. Its Left Bank location took advantage of underground kaolin deposits, and the factory thrived thanks to the bourgeoning global market for Parisian ceramics. In 1799, as revolutionary France began to consolidate itself as an empire, the three Dagoty brothers leased the factory and expanded the premises after being named official providers to Empress Josephine. By 1812, they employed over a hundred workers. Dagoty porcelain was known worldwide, appearing not only at the castles of Compiègne and Versailles, but also in the United States, notably at state dinners hosted by President James Monroe, in which a full service featuring a patriotic American eagle was on display. As the Dagoty brothers expanded the premises, the main building came to resemble what exists today: a ground floor, two upper floors, and an attic lit by seven casement windows that look out onto the street and seventeen others overlooking a cobblestoned courtyard.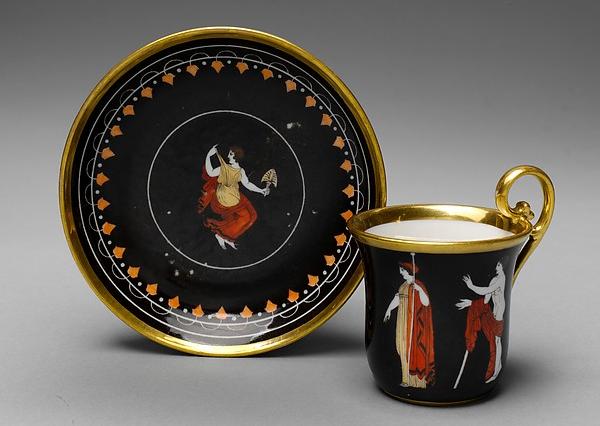 FROM PORCELAIN TO PEDAGOGY
In the 1820s, as the Parisian porcelain market flagged and the Dagoty firm moved its production out of the city, the buildings on rue de Chevreuse underwent their first conversion to international educational purposes. In 1834, the site became home to the Swiss Protestant educator J-J Keller's boarding school. The first such institution since the revocation of the Edict of Nantes in 1685, it welcomed well-to-do French Protestants and visiting foreigners, and encouraged them to entrust their "young gentleman" to the establishment's strict discipline. Charles King, President of Columbia College, left his son there while the family toured Europe in 1865, and the 17-year-old André Gide attended the school in 1886, an unhappy experience for the adolescent boy which he later described in Si le grain ne meurt. The Keller Institute closed its doors in the late 1880s.
A RESIDENTIAL CENTER FOR WOMEN
In the 1890s, as cosmopolitan and immensely rich Americans arrived in Paris, the property came to the attention of the philanthropist Elizabeth Mills Reid. Located in a neighborhood known as "The American Corner," the site especially interested Mills Reid as a potential residence for some of the aspiring American artists drawn to the lively artistic community of Monparnasse. In 1893, she acquired the premises and established the American Girls Art Club. In 1913, she bought a neighboring property and constructed the annex, which included dorm rooms, seven artist studios, and a dining room. To connect the old and new buildings, the Grande Salle was built to house receptions, exhibitions, and conferences.
When the U.S. committed troops to the Great War in 1917, Mills Reid converted the property into a French and American officers' hospital. After the Armistice, she turned the site over to the American Red Cross. It remained their headquarters until 1922.
With the U.S. now a permanent presence in post-Armistice Europe, a group of prominent American educators - or "The Ladies," as Mills Reid called them - asked to use the premises as a residential center for university women. Thus, the American University Women's Paris Club was born in 1922. The founding signatories were all from elite women's colleges, notably Virginia C. Gildersleeve (Dean of Barnard College), M. Carey Thomas (founder of Bryn Mawr College), and three other women educated at Smith, Vassar, and Wellesley. The premises also housed the French Association of University Women (AFFDU) - the national branch of the International Federation of University Women (FIFDU).
In 1927, Mills Reid turned over the property to her daughter-in-law, Helen Rogers Reid, a Barnard College trustee and later President of the New York Herald Tribune. The Board of Directors then decided to name the property Reid Hall in honor of Elizabeth Mills Reid. Barnard graduate Dorothy Leet became Reid Hall's first director, and served until 1964.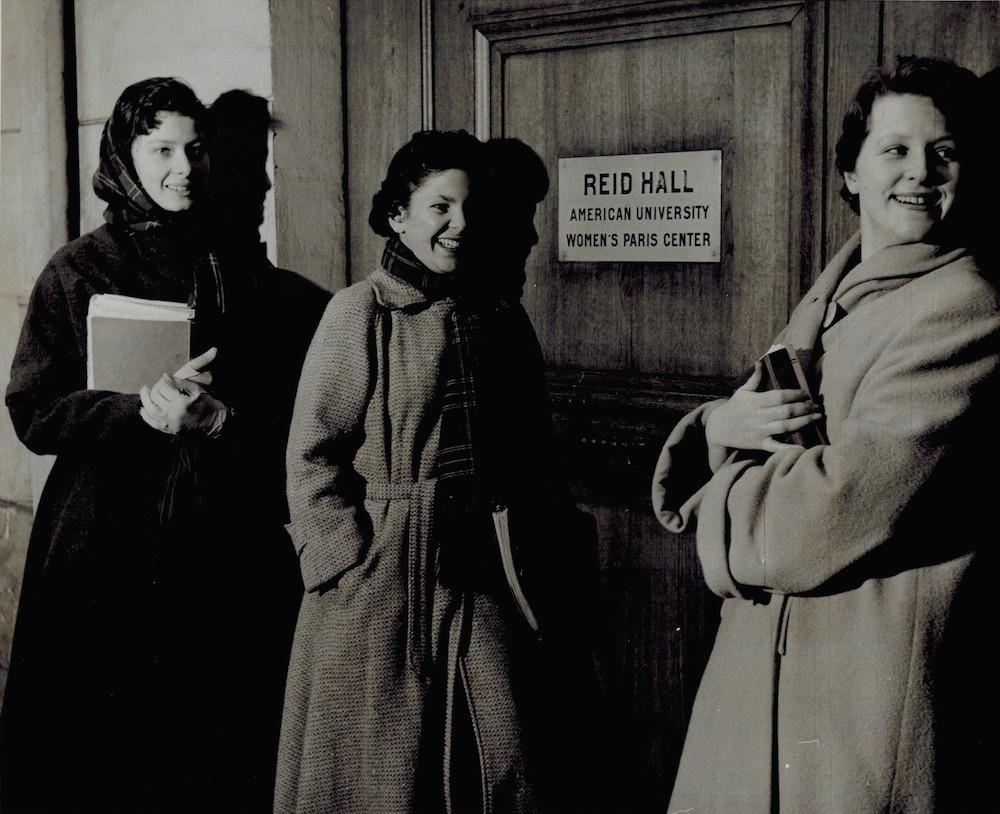 A CULTURAL AND EDUCATIONAL HUB
Until the Second World War, Reid Hall housed between fifty and sixty-five women at any given time, and was an intellectual and social hub of the Montparnasse neighborhood. French scholars, civil servants, and intellectuals came to the Franco-American center to introduce students to the study of French theater, literature, art, and to debate major questions in French political life. 
In 1939, the American University Women's Paris Club ceased its functions, and AFFDU was given management of the property. In 1941, AFFDU transferred Reid Hall to the Ministry of Public Instruction, which established the École normale supérieure de jeunes filles de Sèvres on the premises.
After the war, Reid Hall director Dorothy Leet returned to France to revive it as a center for American education overseas. This moment marked the evolution of Reid Hall into a study abroad center as we would recognize it today, as programs from Smith, Sweetbriar, Middlebury, Bryn Mawr, and Yale began to lay the foundations in Paris. In 1951, Miss Leet created the Third Year in Paris Program, which brought together students from various American institutions to spend a year studying French language and culture.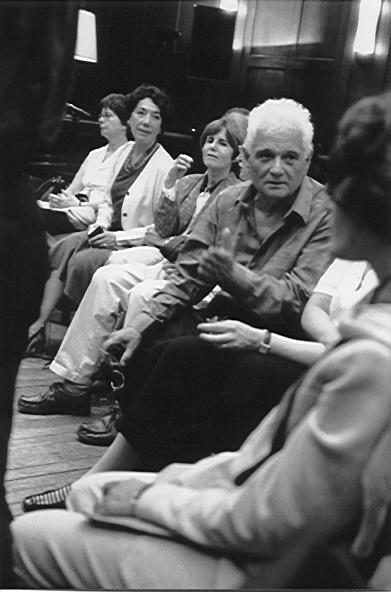 BEQUEATHED TO COLUMBIA UNIVERSITY
With new students and programs arriving in Paris, life continued apace at Reid Hall until 1964, when Helen Rogers Reid bequeathed the property to Columbia University. Two years later, Columbia created the Junior Year in Paris Progam, its first study abroad program at Reid Hall, which continues to this day as the Columbia University Undergraduate Programs in Paris. In 1972, Reid Hall found a renewed mission in the hands of Danielle Haase-Dubosc, educated at Barnard College and Columbia University, and newly-appointed Director. Together with Brunhilde Biebuyck, Director of the undergraduate programs, they saw Reid Hall establish partnerships with many Paris university centers and created Columbia's first full-standing master's degree on the premises in 1993. With the backing of Provost Jonathan C. Cole, they inaugurated the Columbia University Institute for Scholars, which ran from 2000 - 2010.
REID HALL TODAY
Columbia Global Centers l Paris was inaugurated at Reid Hall in 2010. In 2012, Paul LeClerc became the Center's Director and Brunhilde Biebuyck the Administrative Director. Under their leadership, Columbia's footprint at Reid Hall has greatly expanded.
Today, in addition to the Columbia Undergraduate Programs in Paris, the University now offers an M.A. in History and Literature, an Architecture program running in both New York and Paris, and residencies for the Executive Master in Technology Management. Reid Hall also hosts several American and European institutions of higher education and welcomes more than 600 students annually.
In addition, Global Centers l Paris hosts public programs, led and organized by Loren Wolfe, Senior Program Manager. Her programming engages Columbia faculty as well as other world-renown scholars. It attracts over six thousand guests per year.
The Institute for Ideas and Imagination opened its doors at Reid Hall in September 2018. A University-wide academic organization, the Institute hosts between fourteen and sixteen residential fellows annually, bringing together faculty from Columbia University with brilliant creative thinkers from around world, including Africa, the Middle East, Latin America, and Asia. The Institute also welcomes visiting scholars and faculty who wish to come for shorter stays in order to carry out their research, organise workshops and conferences, or curate performances and exhibitions.