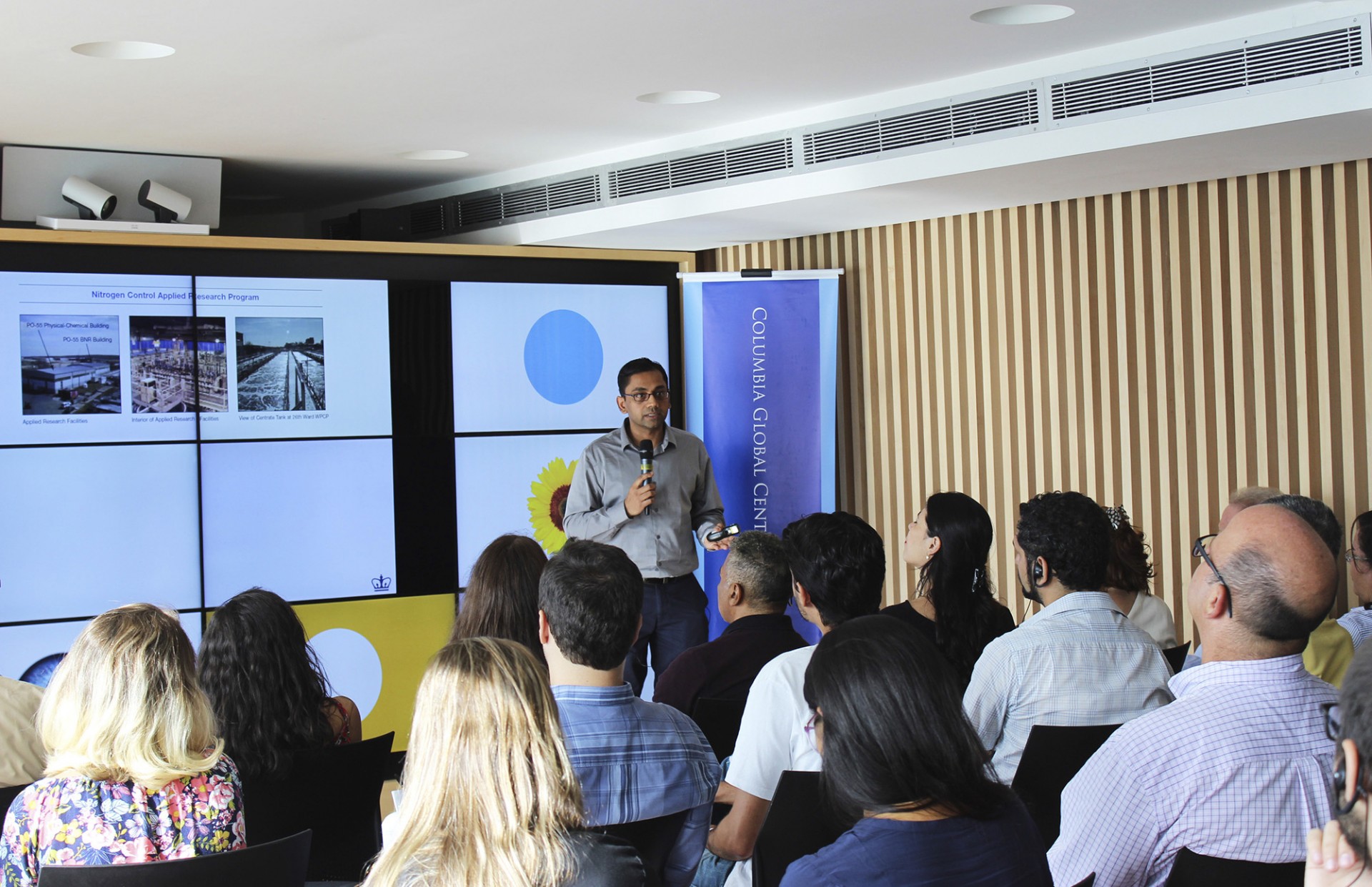 Public programs at the Columbia Global Centers | Rio de Janeiro are essential in developing strong bonds and partnerships between the University and the local community. Our work brings together academics from local institutions and Columbia University to promote a collaborative, mutually beneficial relationship. The Rio Center regularly promotes forums, conferences, master classes and lectures with diverse panels of experts for public participation.
Upcoming Events
There are no upcoming events.
Related News
April 06, 2018
Como promover a conscientização e o engajamento de jovens de diferentes culturas para que possam impactar no futuro? Para Baitong Yan, fundadora da organização não-governamental No-Boundaries, a resposta está na arte. Instigar a criatividade e a imaginação de crianças e de adolescentes para retratar seus pontos de vista sob uma questão relevante inspirou a ex-aluna da Teachers College, da Universidade de Columbia, a criar uma plataforma internacional de arte e de educação visando conectar jovens artistas sem fronteiras de nacionalidade, de idiomas ou de cultura.
March 19, 2018
Susan Fuhrman, President of Columbia University's Teachers College, Claudia Costin, Former Director for Education at the World Bank, and Maria Helena Guimarães de Castro, Executive Secretary of the Ministry of Education (MEC), were main speakers during the event on March, 13.
August 16, 2017
The professor was invited to participate in the panel "Variações Sobre um Velho Tema" (Variations on an old theme) together with the writer Joana Gorjão Henriques (Portugal) and the Brazilian anthropologist Julio de Tavares to debate racism, the African diaspora and colonialism.