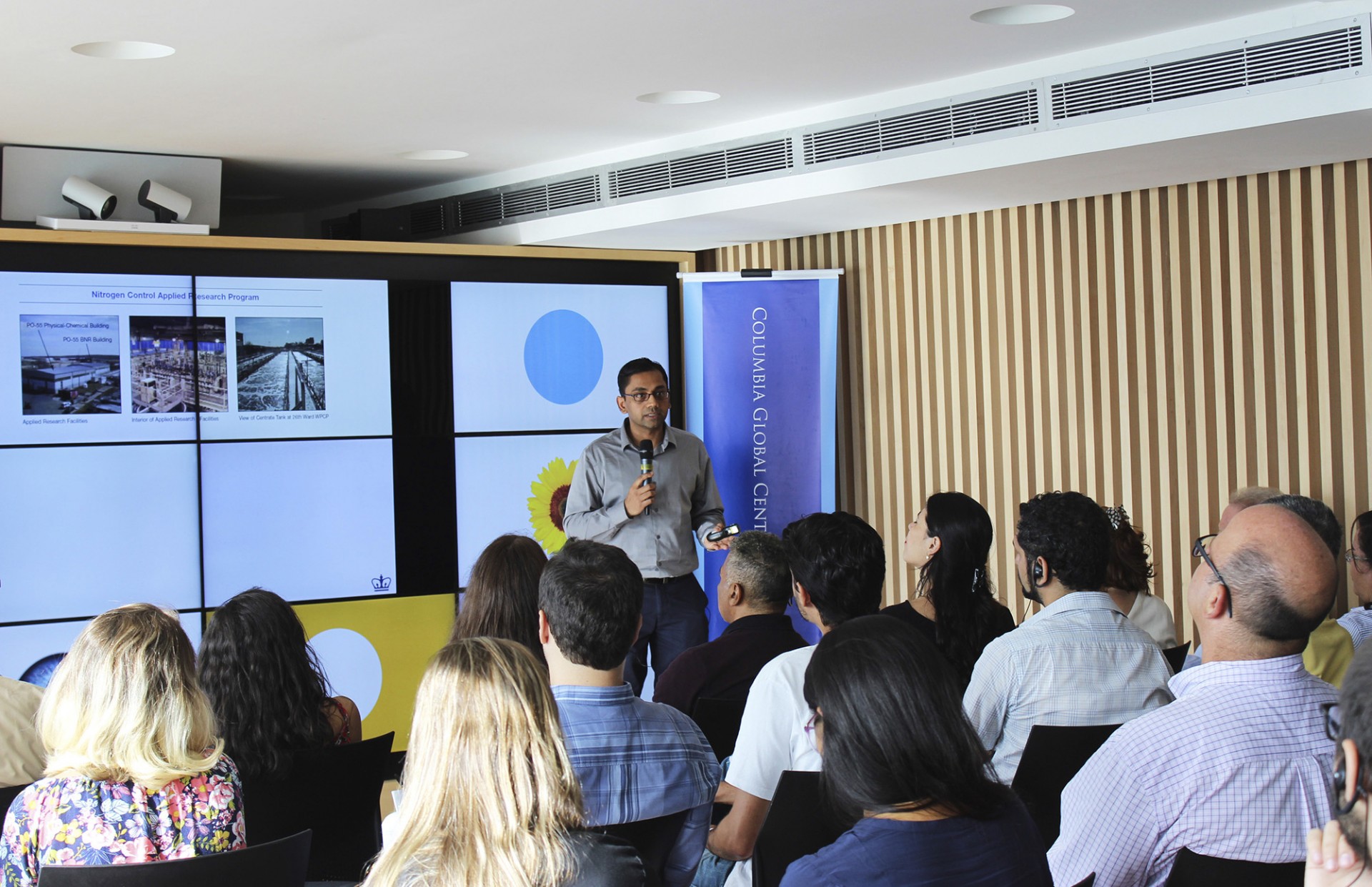 Public programs at the Columbia Global Centers | Rio de Janeiro are essential in developing strong bonds and partnerships between the University and the local community. Our work brings together academics from local institutions and Columbia University to promote a collaborative, mutually beneficial relationship. The Rio Center regularly promotes forums, conferences, master classes and lectures with diverse panels of experts for public participation.
Upcoming Events
There are no upcoming events.
Related News
August 16, 2017
The professor was invited to participate in the panel "Variações Sobre um Velho Tema" (Variations on an old theme) together with the writer Joana Gorjão Henriques (Portugal) and the Brazilian anthropologist Julio de Tavares to debate racism, the African diaspora and colonialism.
August 10, 2017
The power of the translation and its challenges and peculiarities were the theme of a discussion at FLIP this year at the table "The translation in Brazil - transcending borders" at the Silo Cultural Institute
June 08, 2017
Full-day event discussed themes such as open government, open data, open decision-making processes, transparency and public participation.