A Journey of Rediscovering Yin, Yang and Five Phases in Contemporary Cinema
Tenggeer Hao GSAS'24, a resident scholar at the Beijing Center, explores the unexpected intersection of Chinese wisdom and cinematic expression.
August 14, 2023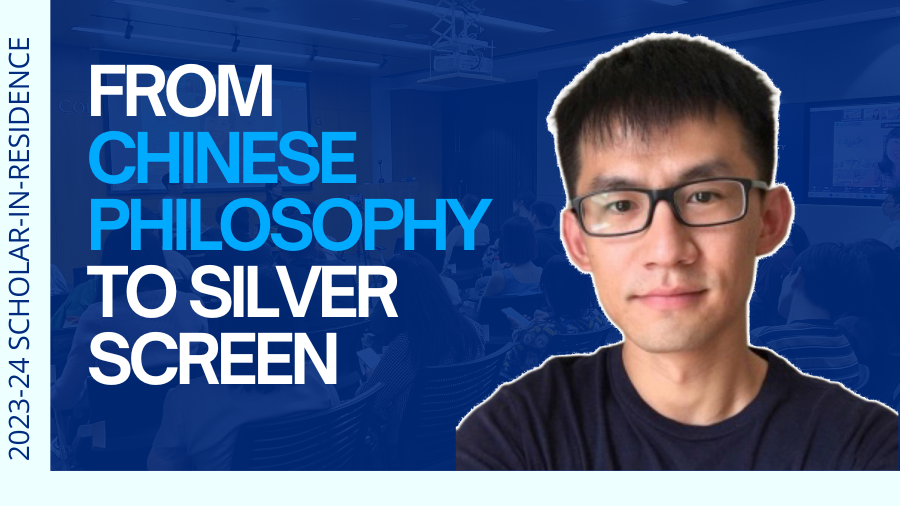 Tell us about your research interest and why you were drawn to it.
As a Ph.D. student in modern Chinese literature and cinema, I am interested in studying Chinese films, media theory, film-philosophy, and Chinese philosophy. Film has been one of the most important ways for modern and contemporary Chinese to mediate, explore, and reinvent their culture, as it has been for many other cultures. Film-philosophy is then saying that film can, in its own way, offer cultural reflections and reinventions that are philosophically profound.
So, in my engagement with Chinese films, I am mainly interested in how concepts of traditional Chinese philosophy, such as yin, yang, and five phases, are being revitalized in unintended and surprising ways. The cosmos that these concepts depict seems so much richer and more hopeful than the portrayal offered by modern scientific empiricism. And most importantly and perhaps surprisingly to some, the aspirations at the core of scientific empiricism need not be violated or undermined in this cosmological framework.
This is certainly a huge and difficult task. But I find it meaningful and feel deeply motivated because it seems to point us to a new way in which some of the deepest hopes and malaise of modern and contemporary societies can be more effectively addressed. 
What brought you to Beijing and what are you currently working on?
The Beijing Global Center is here, making it convenient for me to stay in Beijing and engage with Columbia alumni, students, as well as local students and scholars.
Beijing also offers numerous opportunities for watching films and interacting with filmmakers that might not be as readily accessible in other cities. It is also thrilling to observe the emergence of many new and younger Chinese filmmakers showcasing their creations in Beijing and other cities in China. So, given that films serve as the foundation of my dissertation research, I came to Beijing to work on my dissertation.
Can you talk about how the Scholar-in-Residence program helps you explore new dimensions in your discipline and enhance global engagement?
I am honored to be accepted to this program and to come to Beijing to conduct research and write my dissertation. With the support of the Beijing Center, I also organized an academic event where I engaged in discussions with scholars and filmmakers.
This event benefited me immensely. It was the first time I took the lead in designing an academic discussion. Through planning and execution, I gained a deeper understanding of event processes and greatly enhanced my organizational skills. I was involved in every aspect, from event design and guest matching to actual execution, making it a valuable practice in scholarly exchange. The theme of this event matches very well with my dissertation.
Engaging with scholars of Chinese films and film-philosophy and connecting with professionals in the Chinese film industry provided me with invaluable insights and enriched my research.
During the process of writing my dissertation, the program also offered me office space, allowing me to focus on both the program and writing my dissertation. This provided workspace was a significant help throughout the entire writing process.
I consider the process of dissertation writing as a form of spiritual practice in my life because a dissertation, especially in the humanities, crystalizes so many aspects of the writer in a single work. So, the office that Columbia Global Centers | Beijing provided me is like a temple for a monk. An individual, including his/her mind, is inherently interconnected with the environment, which is never just a physical space; it holds deeper significance and effects. And even though the Global Center seems so modern that a temple is too old-fashioned a metaphor, I do think going inwards is also an indispensable component of envisioning and building a globe, especially at a time of global crises.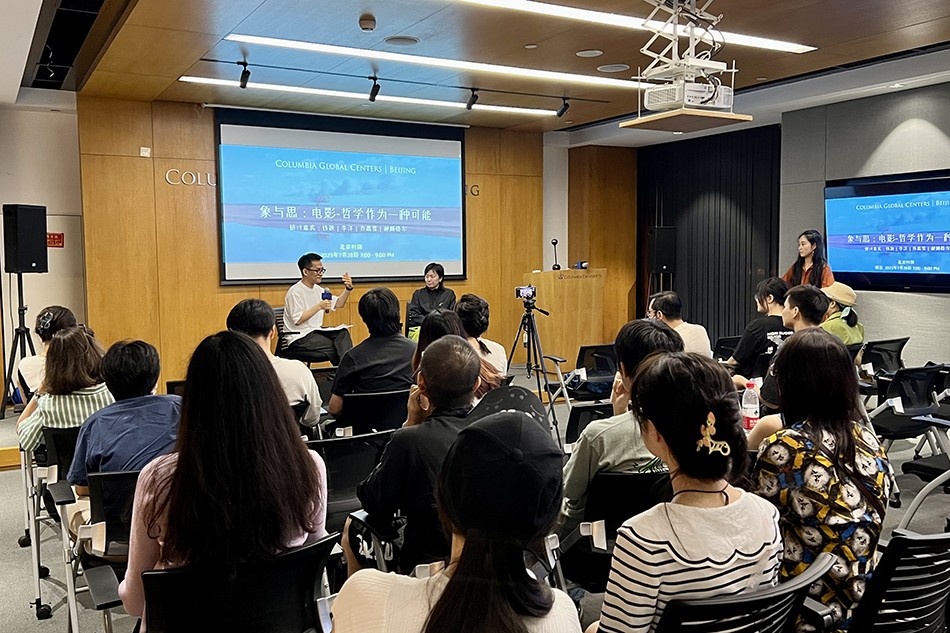 Who are the artists (directors, writers, or photographers) that have inspired you?
Lu Xun's reflection on Chinese culture and modernity exhibits remarkable subtlety. It remains truly inspiring that at the young age of 27, he penned the words "Fake scholars should depart, while superstitions can endure" in his reflection on the encounter of modern science with Chinese religions.
Lang Jingshan is interesting to me, because his photographic practice and aesthetics serve as one of the best examples of integrating Chinese aesthetics, philosophy, and the technological medium of photography.
For film directors, I am currently focusing on Chen Kaige and Jia Zhangke. In my view, Chen's films capture, with much precision and intricacy, the essential facets of Chinese metaphysics, while Jia's works showcase, with deeply-seated feelings, the most tangible and even poignant musings on Chinese ethics and epistemology.
I brought these four figures into my dissertation because their artistic practices all shed light, from distinct yet compatible angles, onto the concept of xin, "the heart-mind," which stands at the core of the philosophical system of media I am trying to build.
In the future, I hope to work on Tsai Ming-liang, Lou Ye, and Ann Hui, in conjunction with Chinese psychosomatic theories.
Do you have any recommendations for Chinese films?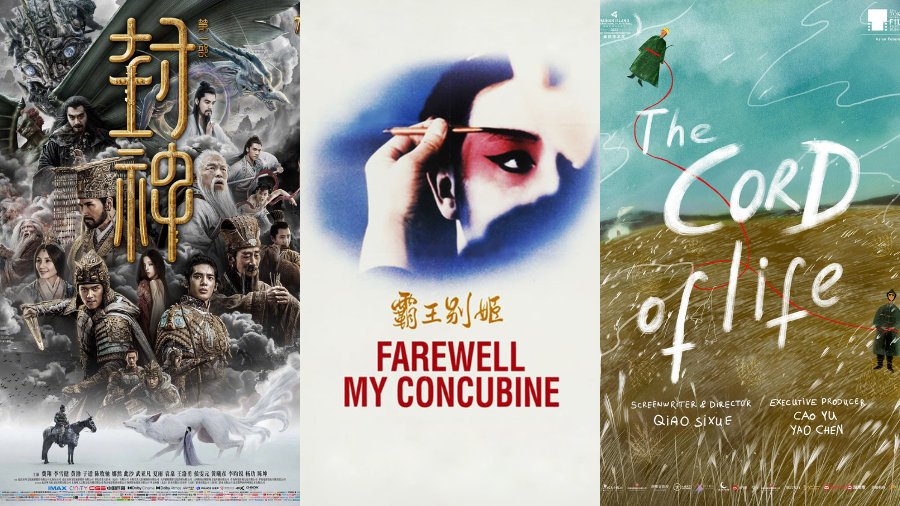 Farewell My Concubine (霸王别姬), directed by Chen Kaige, is definitely a timeless classic that merits multiple viewings for more profound and deeper reflections. For recent films, I would recommend Creation of the Gods I: Kingdom of Storms (封神第一部:朝歌风云) by Wuershan and The Cord of Life (脐带) by Sixue Qiao.
Interestingly, both directors are ethnic minorities in China. The two films are rather different in many ways. But both films offer profound insights into Chinese and Mongolian cultures from various angles, including technology, epistemology, ethics, etc.