Revitalizing the Reading Culture in the Age of Digitized Technology
Books must maintain their value in children's lives and in school environments as the world becomes more reliant on information technology.
By Jasmine Kouyate GSAS'25
July 03, 2023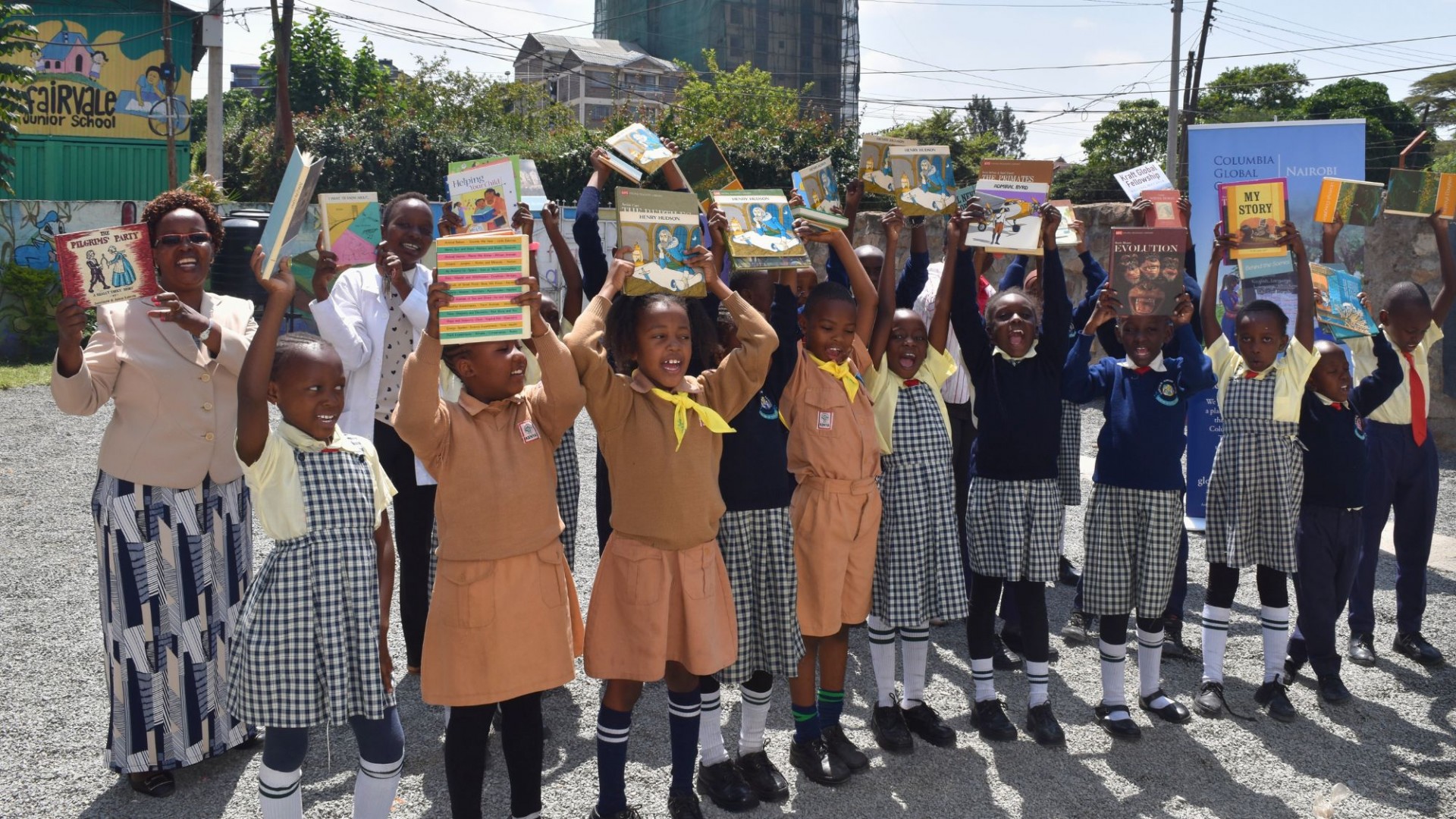 As I walked through the doors of Fairvale Junior School in Nairobi, I was greeted with school walls adorned with paintings and vibrant colors; each filled with emblems of children's learning from the alphabet to numbers to images of making friends. In some ways, the school felt like a physical manifestation of a book from the alphabet to the individual illustrations on the school walls. It showed that the school wanted children to internalize learning and its importance inside and outside the classroom, physically interact with learning, befriend learning no matter where they are, and truly appreciate it. 
Similarly, as an incoming Master's student, I still learned what it meant to continuously learn from my external world by living in a different country. I appreciated that Fairvale encouraged that form of learning from its students simply by its physical design. I accompanied CGC's Communications Assistant, Sandra Masira, to donate books gifted by Columbia University's Chaplain - Jewelnel Davis and the Krohnengold-Gerson family.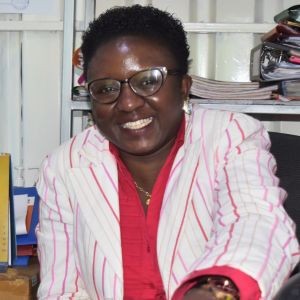 We were invited to meet the Fairvale School's Headteacher, Madame Caroline Wanyonyi. She greeted us with a warm smile as we spoke intently about Kenya's education system and the changes over the past decade. She enlightened us on the importance of reviving reading culture and its current and future sustainability. Madame Caroline Wanyonyi emphasized the necessity for print literature in schools stating, "In this era, especially where many children spend a lot of time on screens, books are the only thing that makes it easier for students to mimic and learn to write the words they are seeing on pages, it increases their level of vocabulary, and it teaches them how to communicate their ideas articulately." As the manuscript culture dwindles and information technology becomes increasingly more pronounced in the world of children's learning - books must maintain a place of value in children's lives and school environments for these very reasons.
With this in mind, Director Madame Lucy N Ndung'u, Headteacher Madame Caroline Wanyonyi, and Anto Neosoul explained that the budget allocated for reading materials was extremely limited and how meaningful this book donation was for Fairvale School, as they all motioned towards several empty bookshelves in the school's designated library. Director Madame Lucy N Ndung'u was very optimistic and proud of the Fairvale Library's progress and encouraged further book donations to inspire more creative and intellectual exploration for Fairvale's students. She noted, "If you have more books - that the children will love, please send them here." 
Equally as important, the book donation was an incredible opportunity for CGC to meet most of the students and teachers of each grade level, understand what academic resources were available, and learn about the overall intellectual vision of the school. It lent great insight as to how the book donation from Columbia University aligned with Fairvale's set curriculum. Most of all, watching Fairvale students enthusiastically engage with their new reading materials by holding up the books and curiously flipping through them brought a sense of hope that reading culture remained prevalent and exciting to this generation of youth.