Image Carousel with 4 slides
A carousel is a rotating set of images. Use the previous and next buttons to change the displayed slide
Slide 1: Prophet and the Poet

Slide 2: Richard Pena

Slide 3: Neeraj Kaushal

Slide 4: Questions from the audience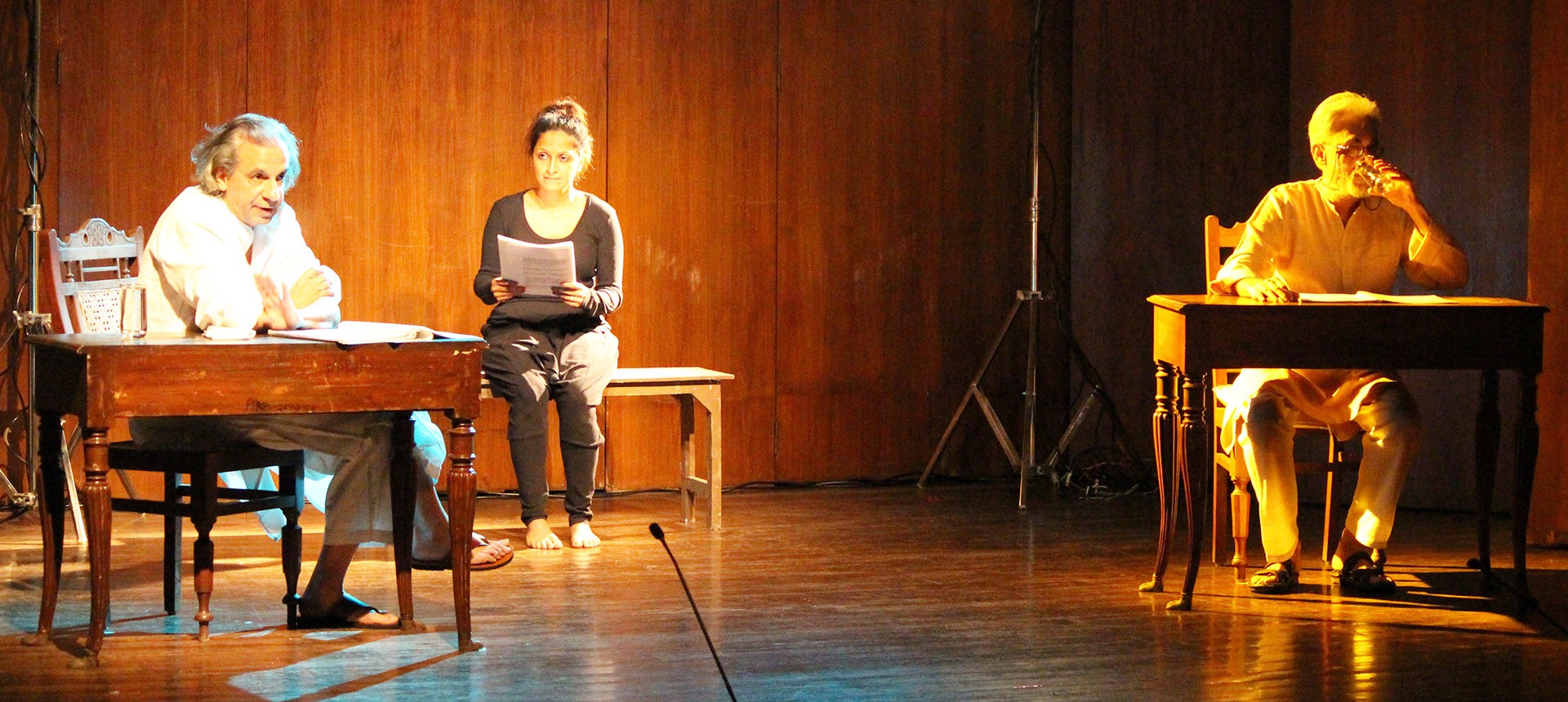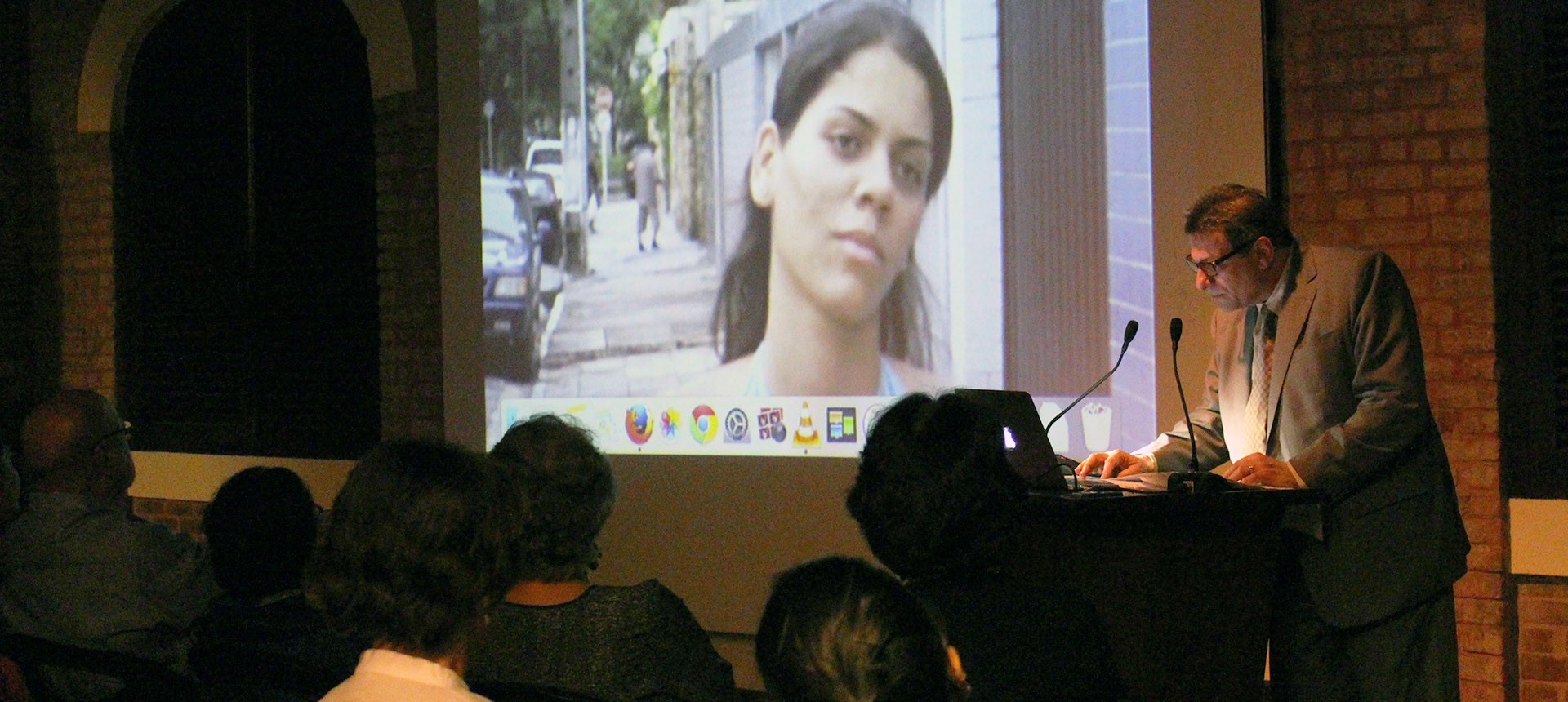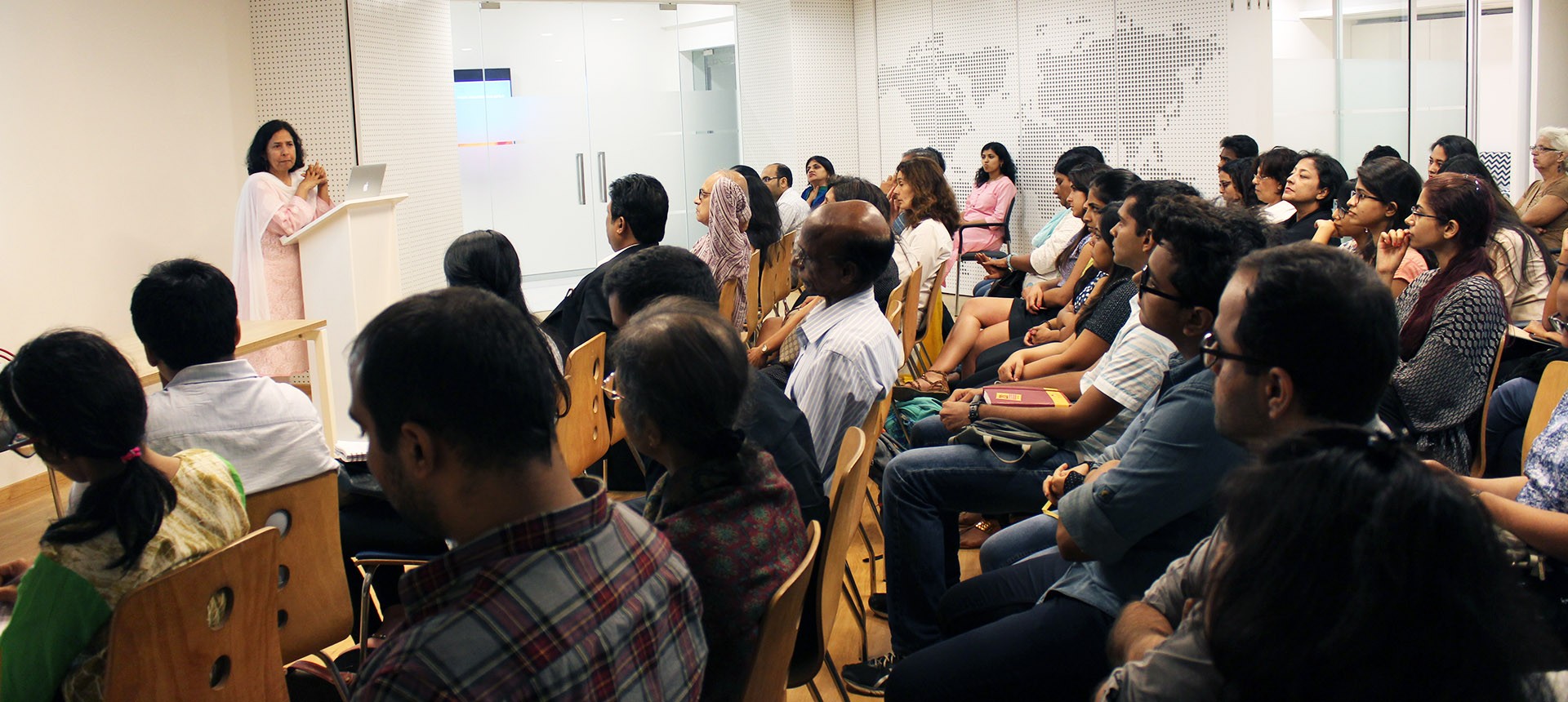 Previous
Next
Public Engagement
The Mumbai Center organizes several lectures, panels, workshops, and creative programs to make academic knowledge more accessible to a diverse audience. Through forums and training workshops, we share research evidence and global best practices with government and civil society organizations to foster informed decision-making. Functioning as a network, we link faculty and experts at Columbia University and other Columbia Global Centers with regional scholars, government, alumni, civil and private sector organizations, students, and innovators.
Related News
January 14, 2020
As India is considered the pharmacy of the developing world, the pricing of drugs within the country is a very important national and global issue. In the last two decades, several policies have been put in place to regulate pricing and access but the comprehensive impact of these policies is yet to be explored. On November 12, 2019, Columbia Global Centers | Mumbai hosted a panel discussion on the subject featuring two winners of Yusuf Hamied Fellowships.
January 14, 2020
"Around 3.8 million people die every year around the world due to ambient air pollution," remarked Jeanine D'Armiento, Columbia University Professor of Medicine, at the opening session of a symposium on the topic held at Columbia Global Centers | Mumbai.  The symposium was one among multiple events organized at the Center between December 2-4, 2019, to deliberate the health impact and clinical significance of air pollution in India.
January 13, 2020
Smart water management!  Segregating waste at source and boosting the circular economy!  Helping the urban workforce cope with mental health problems!  These are the app-based solutions proposed by the three winning Indian startups of the 2019-2020 round of the Urban Works Innovation Challenge. 
Related Events
There are no events to show with the selected date.
There are no events to show.
See current events