Image Carousel with 4 slides
A carousel is a rotating set of images. Use the previous and next buttons to change the displayed slide
Slide 1: Prophet and the Poet

Slide 2: Richard Pena

Slide 3: Neeraj Kaushal

Slide 4: Questions from the audience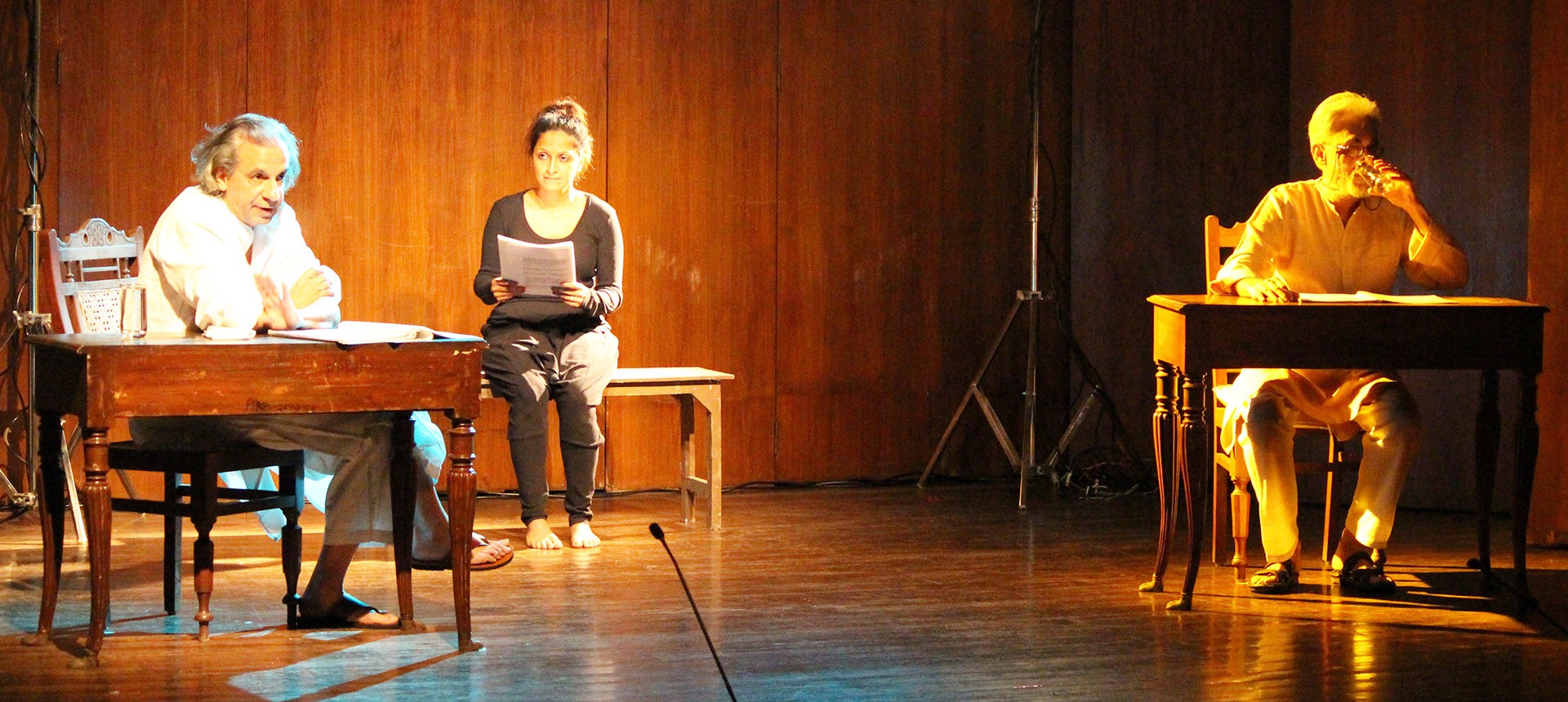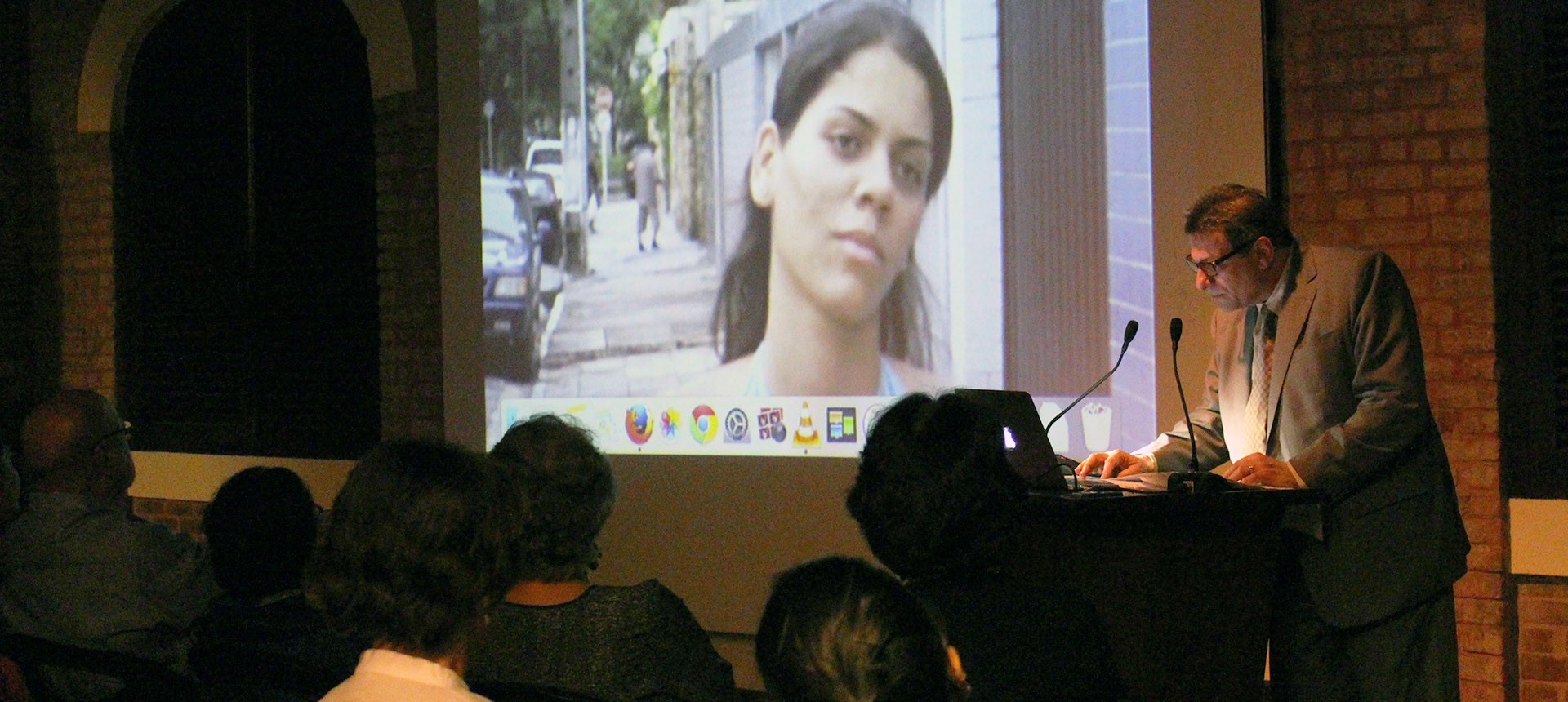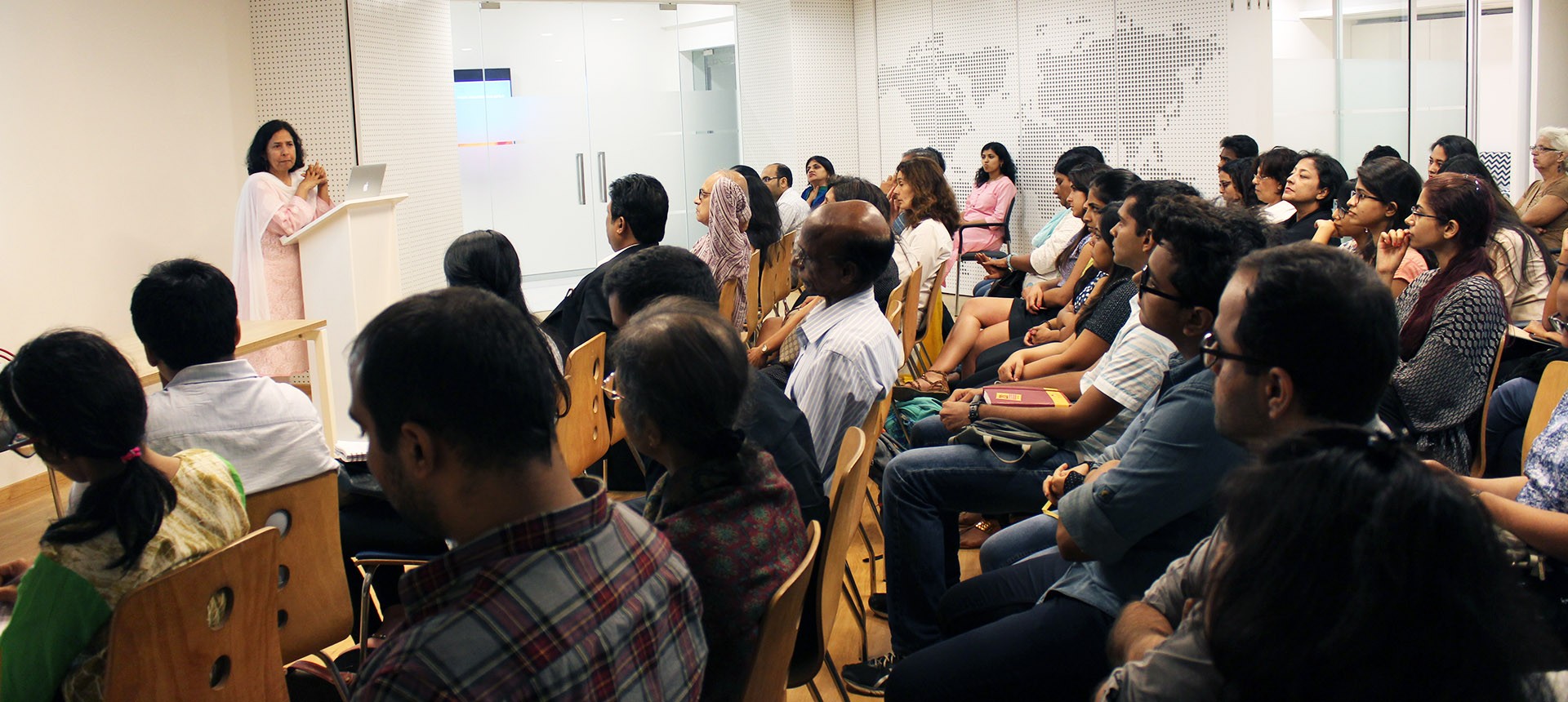 Previous
Next
Public Engagement
The Mumbai Center organizes several lectures, panels, workshops, and creative programs to make academic knowledge more accessible to a diverse audience. Through forums and training workshops, we share research evidence and global best practices with government and civil society organizations to foster informed decision-making. Functioning as a network, we link faculty and experts at Columbia University and other Columbia Global Centers with regional scholars, government, alumni, civil and private sector organizations, students, and innovators.
Related News
October 16, 2018
The elderly population in India is likely to reach around 300 million, according to a United Nations report, accounting for 20% of the total population of the country by 2050. In order to provide increased attention to the needs and challenges of aging, the Columbia Global Centers | Mumbai organized two events on October 8, 2018, that were led by Kavita Sivaramakrishnan, Associate Professor at the Mailman School of Public Health and Interim co-Director of the Robert N. Butler Columbia Aging Center.
October 12, 2018
Can the culture and language of Indian cinema be successful across national boundaries?  What are the processes through which film celebrities in Mumbai become global stars? As a part of its Mumbai as a City of Knowledge initiative, Columbia Global Centers | Mumbai addressed these questions through a public discussion with Aseem Chhabra, writer, journalist and alumnus of the School of Journalism at Columbia University, that was moderated by Dr. Ravina Aggarwal, Director of the Center.
July 06, 2018
Studies and design challenges on the features of innovative workplaces have been primarily focused on US and European contexts. In light of this, Columbia University's Fu Foundation School of Engineering and Applied Science is partnering with Columbia Global Centers | Mumbai to launch the Urban Works Innovation Challenge – a multi-year collaborative design challenge to boost the current and future potential of the Indian workforce. Supported by the RMZ Foundation, the initiative will address the critical need to transform 21st-century workspaces.
Related Events
There are no events to show with the selected date.
There are no events to show.
See current events