Image Carousel with 4 slides
A carousel is a rotating set of images. Use the previous and next buttons to change the displayed slide
Slide 1: Prophet and the Poet

Slide 2: Richard Pena

Slide 3: Neeraj Kaushal

Slide 4: Questions from the audience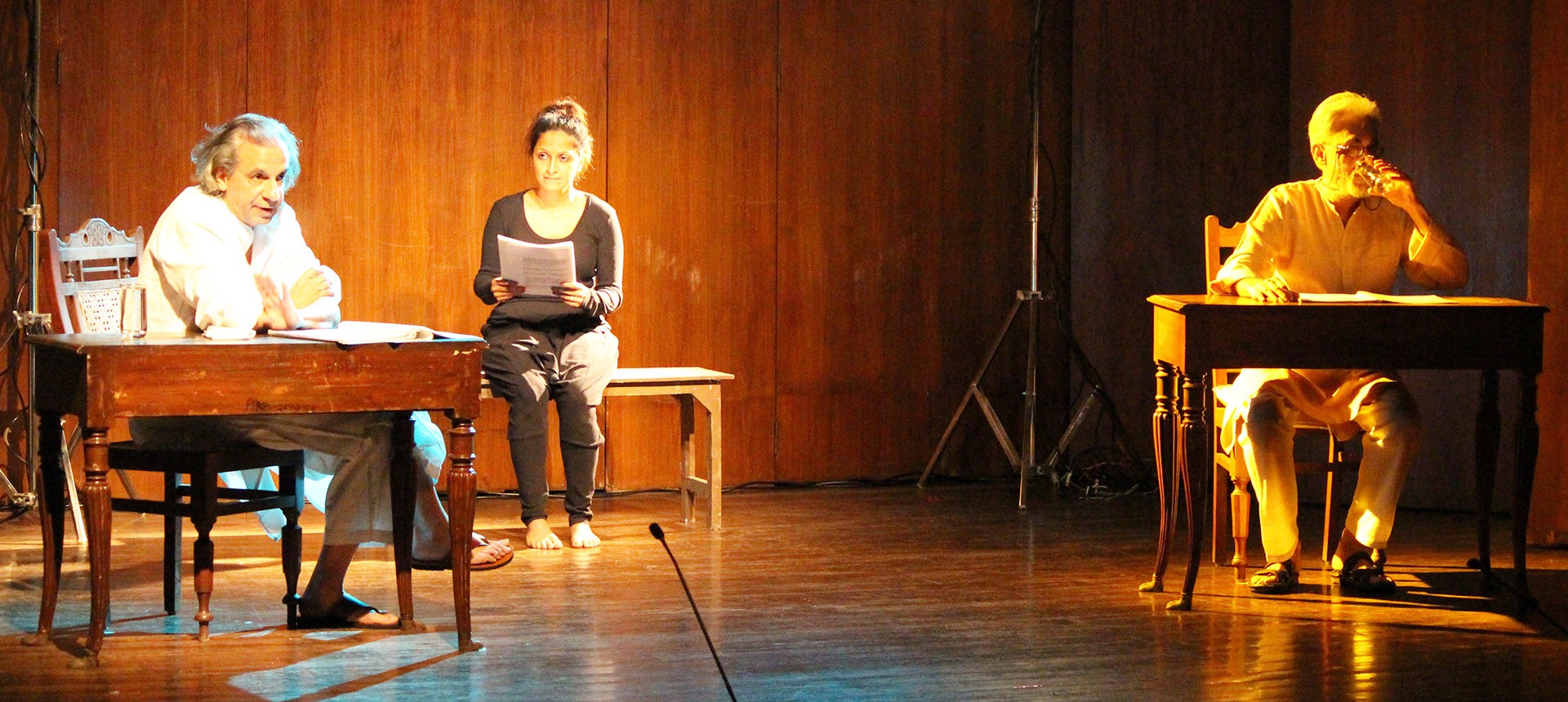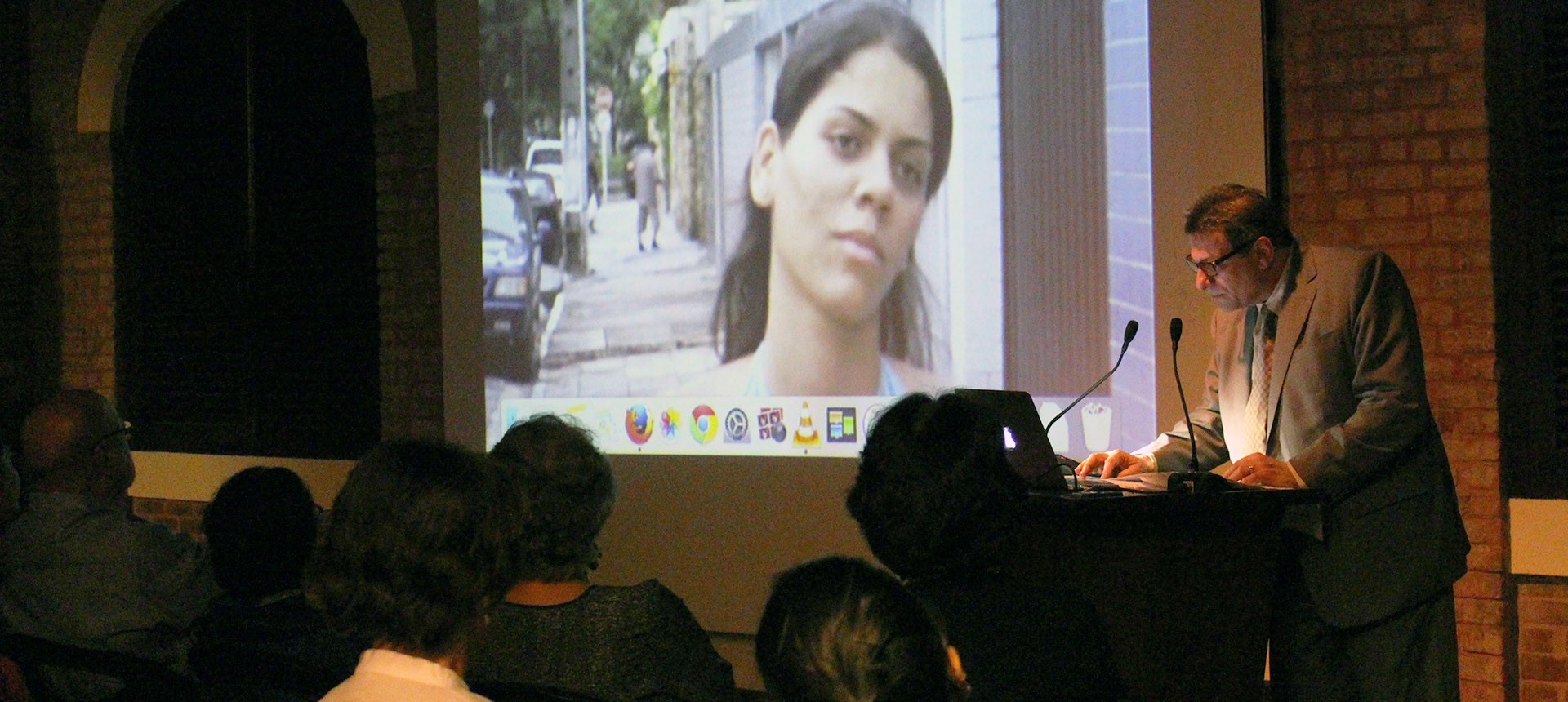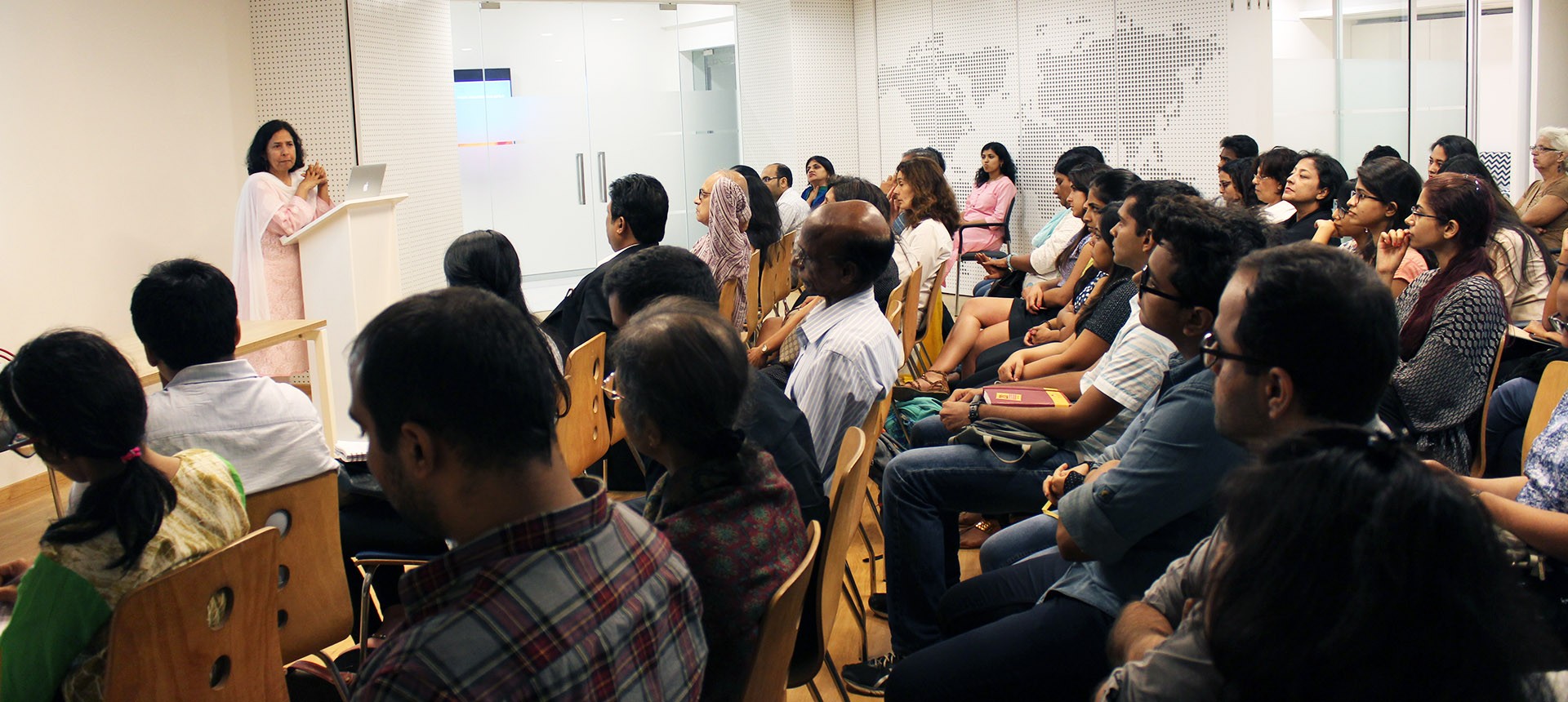 Previous
Next
Public Engagement
The Mumbai Center organizes several lectures, panels, workshops, and creative programs to make academic knowledge more accessible to a diverse audience. Through forums and training workshops, we share research evidence and global best practices with government and civil society organizations to foster informed decision-making. Functioning as a network, we link faculty and experts at Columbia University and other Columbia Global Centers with regional scholars, government, alumni, civil and private sector organizations, students, and innovators.
Related News
March 25, 2019
Is human growth determined more by our genetic makeup or by environmental nurture?  Even as this question has been the source of serious scholarly debate over the years, it gains added significance when making critical decisions about health care.  Presenting the Yusuf Hamied Distinguished Lecture at the Columbia Global Centers | Mumbai on March 4, 2019, Gary Miller, Vice Dean and Professor of Environmental Health Sciences at Columbia University's Mailman School of Public Health, demonstrated how the study of the human genome and genetics has now been expanded by a new and complex set of di
March 25, 2019
"The whole point of medicine is that it is oriented towards people, care, emotions and the real lived experience. And often that is lacking when we practice medicine. One of our goals is to think about how do we reinvigorate, how do we reintroduce those kinds of questions and concerns back into our practice of medicine on a daily basis," observed Dr. Rishi Goyal, at a two-day conference at Columbia Global Centers | Mumbai on February 18-19, 2019.
March 25, 2019
It was in Tunisia that the Arab Spring was born, leading to the ouster of its long reigning authoritarian ruler in 2010 and the adoption of the region's first democratic and secular constitution.  The revolution triggered similar uprisings in the Middle East but the promise of democratization did not sustain in these other countries.  What then are the factors that contributed to the success or failure of post-revolution democratic transitions in the Arab world?  Drawing from his extensive scholarship on geopolitics and social reform in the region, Safwan M.
Related Events
There are no events to show with the selected date.
There are no events to show.
See current events