Alumni Spotlight: Benjamín Salas (LAW'22) appointed Adjunct Lecturer at Columbia Law School
He will co-teach a course on jurisprudence and current challenges of the International Court of Justice.
June 13, 2023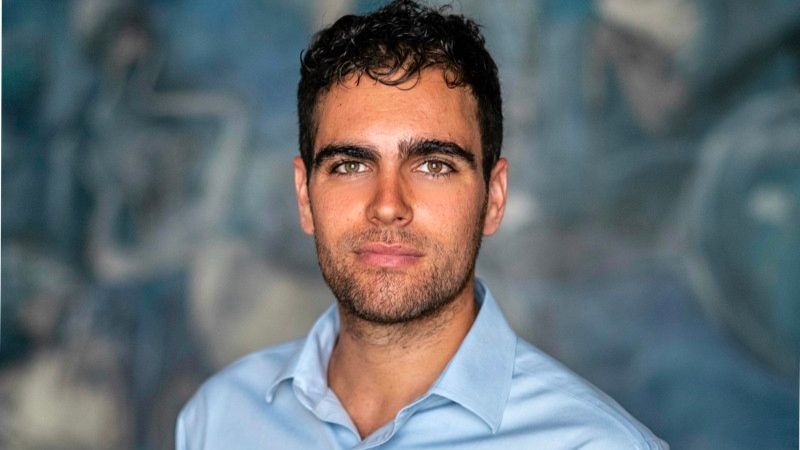 Benjamín Salas Kantor (LAW'22) has been appointed adjunct lecturer at Columbia Law School. In the upcoming fall semester, he will co-teach a course on jurisprudence and current challenges of the International Court of Justice alongside Louis Henkin Professor of Human and Constitutional Rights Sarah Cleveland, who is also the nominee of the US Government to the International Court of Justice.
Salas – whose main areas of study are International and Comparative Law Litigation and Dispute Resolution, as well as Public International Law – is an Associate Legal Officer at the International Court of Justice (ICJ), where he advises and provides legal assistance to a Member of the Court.
Before joining the ICJ, Benjamin was an International Lawyer at Foley Hoag LLP, where he exclusively advised and represented sovereign States on matters of international law before the principal international dispute resolution bodies. He participated in cases before the ICJ, the Permanent Court of Arbitration, and the International Centre for the Settlement of Investment Disputes.
From 2018 to 2021, Benjamin was the Principal Advisor to former Chilean President Sebastián Piñera on International Law and Foreign Policy, appointed to aid the government in border disputes, international litigation, regional foreign policy, treaty interpretation, enforcement of human rights obligations, rules on the use of force, engagement with UN bodies, among others.
His professional life began as a Legal Officer at Chile's Ministry of Foreign Affairs, where he joined the team representing Chile before the ICJ in two disputes with Bolivia. During this time, Salas was also an attorney of the National Directorate of State and Boundaries (DIFROL), where he advised and assisted in issues arising from border disputes with neighboring countries.
In the academic field, he was an Adjunct Professor at the Department of Public International Law at Universidad Católica (UC), where he taught models of international dispute resolution and coached the Jessup International Law Moot Court Competition team for several years. He has published in top-ranked journals of international law, on issues ranging from maritime delimitation to the application of general principles of law by international courts and tribunals.
Salas obtained his Law Degree from UC in 2015 and attended the Directed Studies Programme at The Hague Academy of International Law in 2016. He also completed an LL.M. at Columbia Law School, where he studied under the Charles Bretzfelder International Law Scholarship and graduated as a James Kent Scholar, being also the recipient of the Edwin B. Parker Prize for excelling in the study of international law.
Benjamín comes from a family of Columbians, since his mother, former Minister of Sports Pauline Kantor (SIPA'90), as well as his brother Sebastián (GSAPP'22), are also Columbia graduates. When speaking about his recent appointment, he assures: "It is a huge honor to teach a practicum next fall at Columbia Law, and especially to do it alongside Professor Sarah Cleveland, who has been a mentor in the incredible path of international law."