CBS' Information Session and Public Lecture were successfully hosted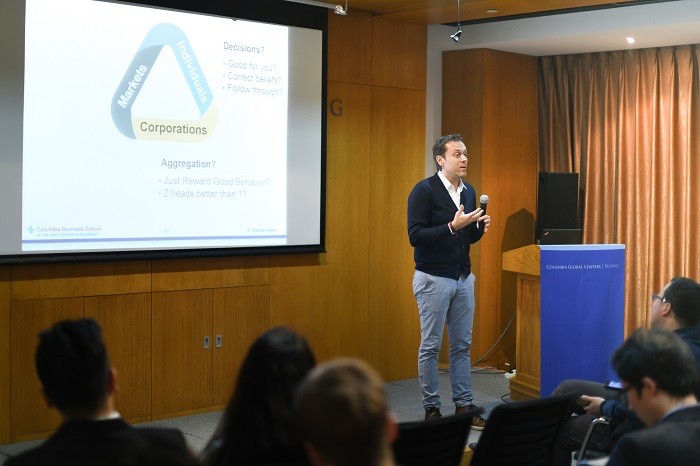 On March 13, Columbia Global Centers | Beijing hosted an information session for Columbia Business School's EMBA-Global Asia program and a public lecture on behavioral economics delivered by Professor Stephan Meier. The Jerome A. Chazen Institute for Global Business co-sponsored the event.
The application process, class schedule, and program vision of the EMBA-Global Asia program was presented in detail by Ms. Sabrina Lazarus, associate director of admissions at CBS, Mr. Brett Hunter from London Business School, and Ms. Carol Chan from HKU Business School. In the meantime, two alumni from the EMBA-Global Asia program also attended the event to share their stories on how this learning experience shaped their future career path.
Following the information session, a reception was hosted for audience to ask further questions and engage with admission officers.
At the highlight of this evening, Professor Stephan Meier conducted a lecture on the intriguing topic-- Insights from Behavioral Economics for Personal Finance. Through a series of quantitative analysis and case study, Professor Meier clarified the rational and irrational behaviors of sectors including individuals, corporations, and markets to further illustrate how to reach the optimum in decision-making.
"Exploring how human or organizations work, how they decide, is of great interest," said Professor Meier. "Behavioral studies make it possible for us to do effective cost-benefit analysis, therefore make better decisions. We often come across the doubt that the theoretical basis of this subject is questionable, that men are reasonable. However, it always provides us with more insights than just assuming people's actions are completely random."
More than 80 people including 10 Columbia alumni attended the event along with more than 97,000 people watched the event live through the Beijing Center's platform.
Image Carousel with 6 slides
A carousel is a rotating set of images. Use the previous and next buttons to change the displayed slide
Slide 1: Admission Officer

Slide 2: Admission Officer

Slide 3: Professor Stephan Meier

Slide 4: Professor Stephan Meier

Slide 5: Admission Officer

Slide 6: Admission Officer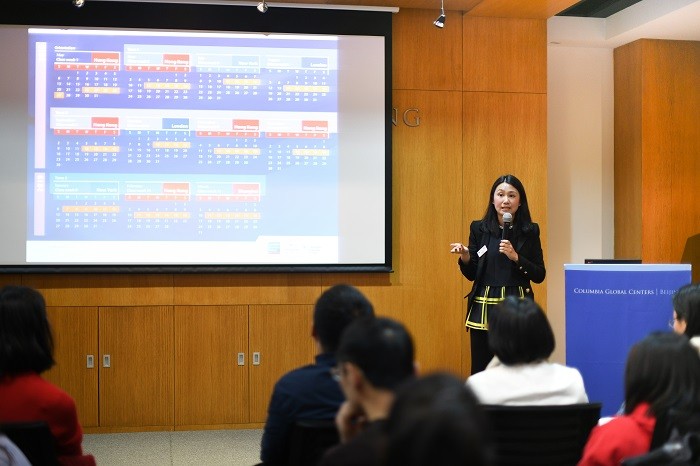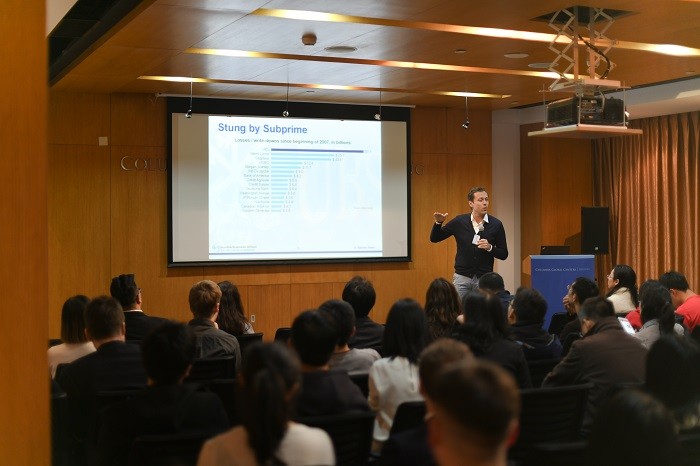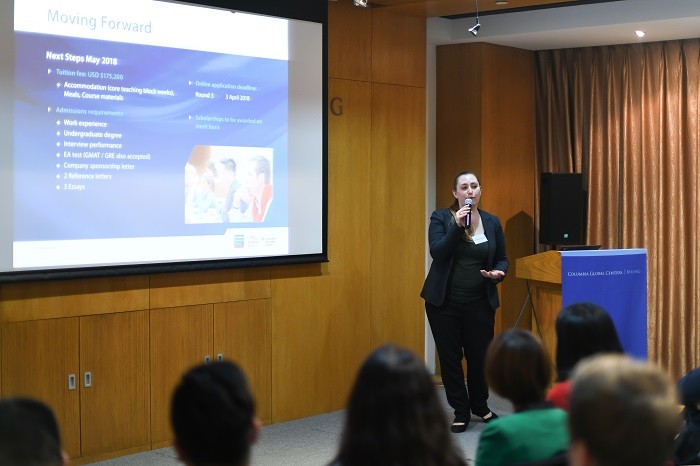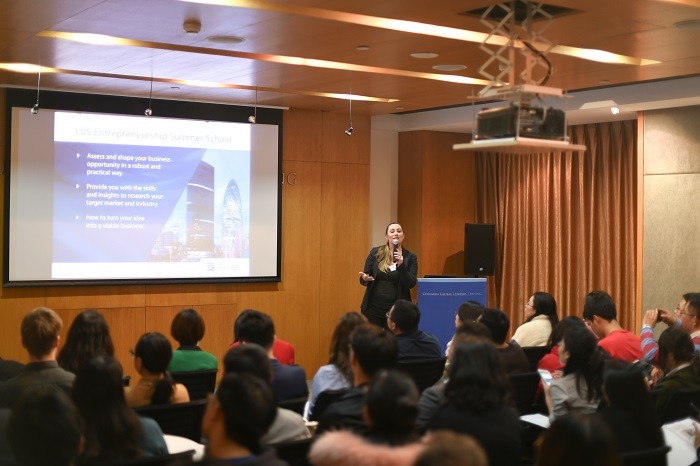 Previous
Next