Role Play Series II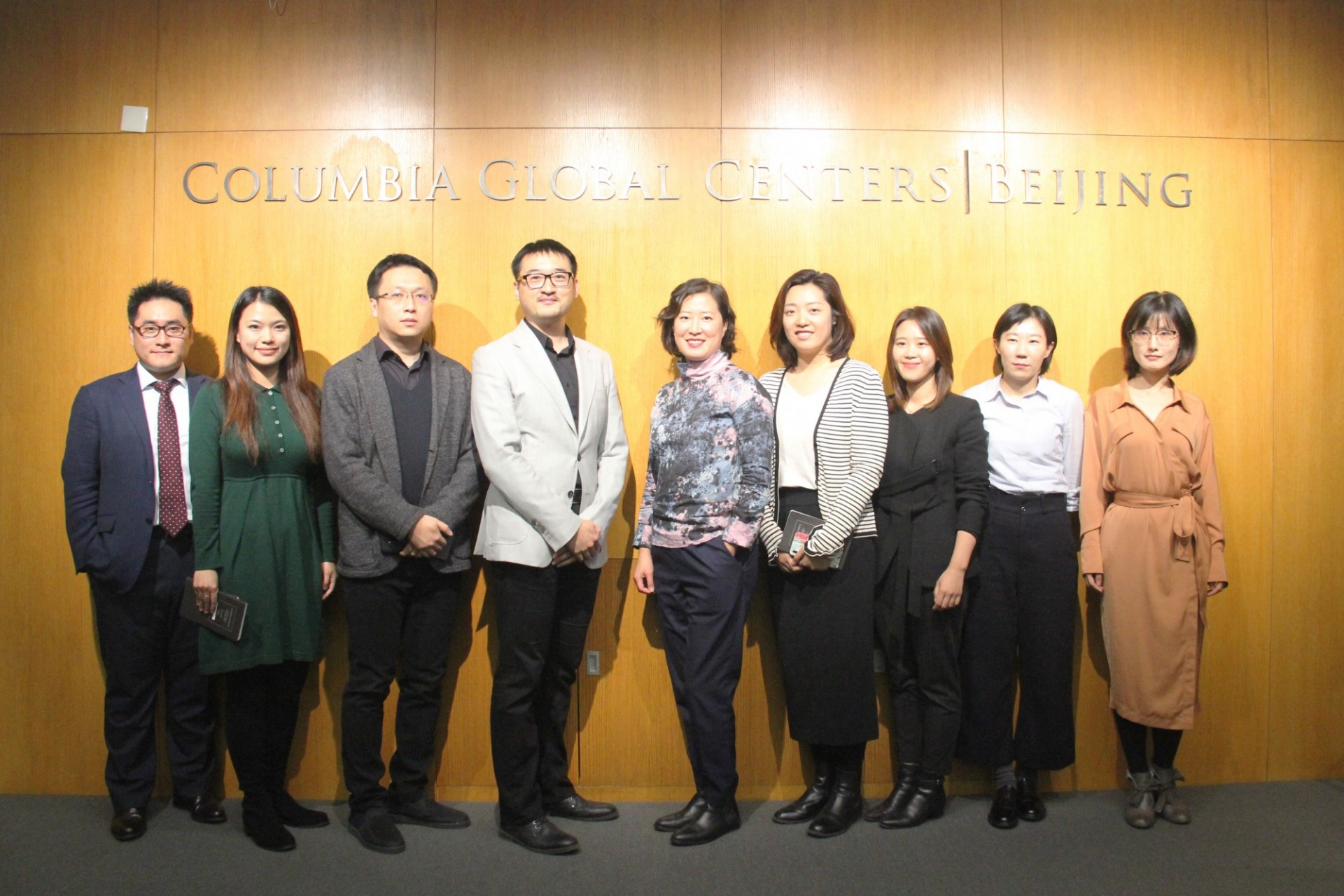 On November 16, the Beijing Center supported Columbia GSAPP alumni for the second event of Role Play Series in Beijing.
Role Play focuses on the professional lives of Columbia GSAPP alumni in China through a series of conversations. Today's practices in the fields of architecture and urbanism are no longer restrained to their traditional roles, instead pursuing a range of paths that explore alternative projects and roles. These professionals translate and apply architectural knowledge to other fields, industries, and discourses. This type of role play, in turn has enriched and made more complex the discussions on architecture, urbanism and beyond. As a laboratory of architectural experiments, China helps to catalyze such processes, in which Columbia GSAPP alumni play a central role.
This year, Role Play focused on environmental preservation and cultural preservation in urban practices. Seven GSSAP alumni shared their professional paths and experiences with the audience, including Hunyi YIN '07 AAD, Chief Architect of BIAD-ASA; Zhuo ZHANG '11 RED, Managing Director of China Orient Summit Capital; Yang ZHONG '14 SIPA, Senior Manager of Zeming Environment Development Co. Ltd; Yihan HAO '11 MARCH, Manager of RMI's buildings practice in China; Yuan REN '11 HP, Assistant Researcher at the Institute of Architectural History, China Architectural Design and Research Group; Manqing CAO '15 HP, Planner of Beijing Tsinghua Tongheng Planning & Design Institute; and Mj ZHAN '17 HP, Senior Analyst of the Institute for Historical (Existing) Architecture Risk Research, URMI.
Through a series of conversations, the panelists expressed their ideas on different roles of architects in various fields and industries. As current architectural developments in China witness the role of the architect evolves and transforms through time and practice, how architectural knowledge is being translated into other fields will be a vital issue for the future of architecture.