Panel Discussion on Big Data and Statistics held in Beijing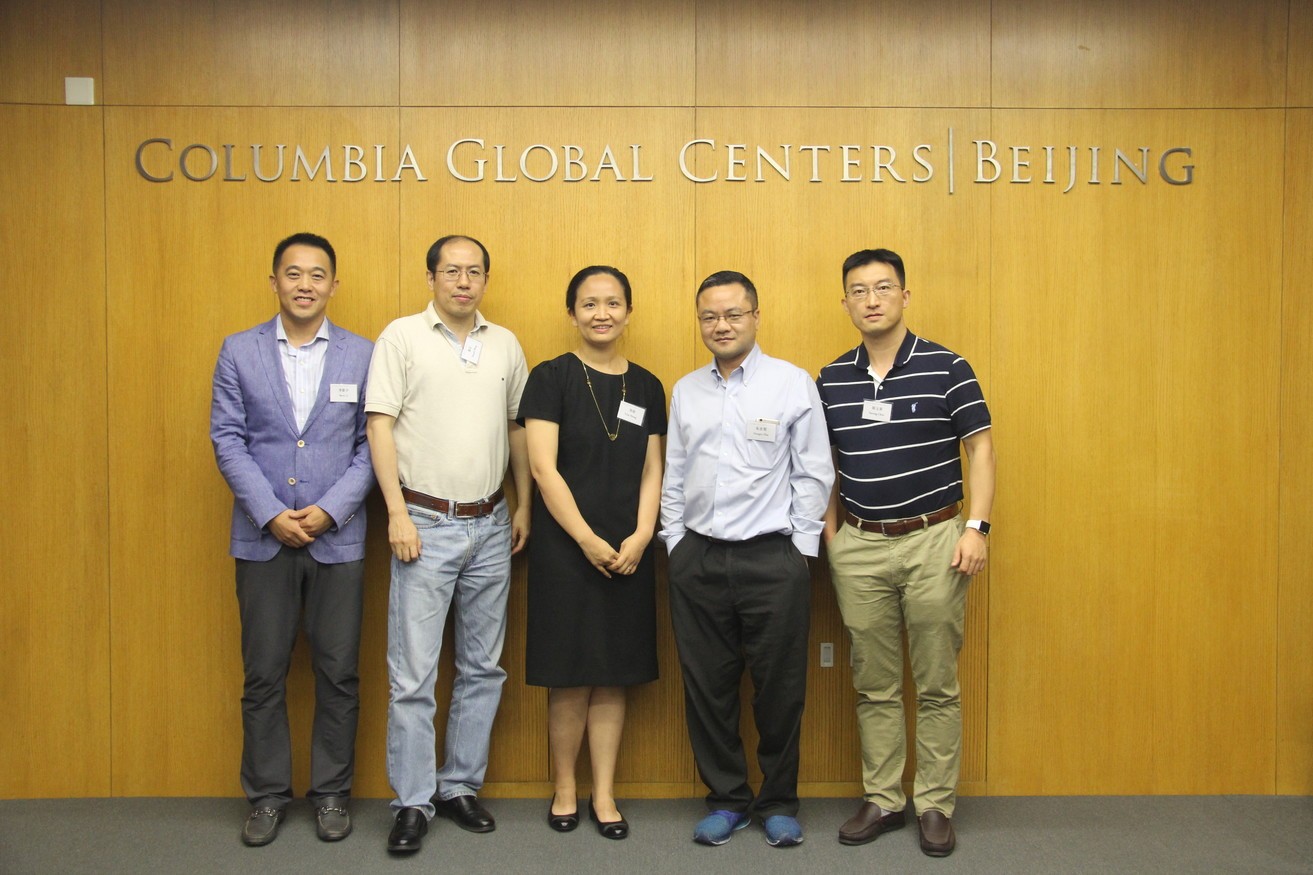 On August 9, Columbia Global Centers | Beijing held a panel discussion on Big Data and Statistics featuring Professor Tian Zheng, Professor of Statistics and Associate Director for Education at Columbia University's Data Science Institute.
Following a lecture delivered by Professor Zheng, four distinguished panelists joined to discuss the practical application of statistics in a wide range of research, as well as the importance of data quality, transparency, and algorithmic fairness.
Professor Zheng stressed the importance of making use of big data analysis in statistics during her speech, and expressed how she viewed the future of deep learning in Q&A session. "If you have a desire to weigh more in big data application, do something about it, don't give up just because you know little about deep learning," said the professor.
The view was echoed by Yurong Chen, Principal Research Scientist at Intel Corporation and Director of Cognitive Computing Lab at Intel Labs China, who regarded deep learning as a promising research direction, though "developing the scientificity of deep learning is a big challenge."
For the panelists, the combination of big data and statistics can be used in various fields including sales prediction, stock control, and even human resource management. The first round of job interviews might be conducted by robots in future, said Steve Li, Vice President of Business Development at China Talent Group. Further more, "big data may also predict the possibility of an employee leaving in half a year," said the company head.
Exploring the essence behind data was also a focal point for all the panelists. Hongtu Zhu, Chief Scientist of Statistics, DiDi AI Labs, stressed the value of statistic thinking and analyzing during the discussion. And Dennis Weng, Vice President of JD Group, Head of JD Big Data Platform Division, added that it is the nature of statistics to study the essentiality through phenomenon.
The ability of developing business insight via statistical data will be important for human being, according to Li, as "it is possible that AI would replace human being one day in future, unless you have the ability to help promote business with your own insight."
The panel attracted over 150 attendees on the spot. Around 100 thousand people watched the event live through the Beijing Center's live-streaming platform.